Contenido
The return to the authentic and unique takes on added value in La Gomera, where wine has been cultivated very close to Garajonay National Park, declared a UNESCO World Cultural and Natural Heritage Site. A land of traditions that have been maintained for centuries, the Gomerans possess a treasure that was already valued by the conquerors in the 15th century: the almogrote. Historical chronicles speak of a paste made with stone mixed with pepper, hard cheese and something similar to oil. Today, almogrote and cheese from La Gomera are a starter that goes well with everything and, like palm honey, whose interpretation center is located in Alojera (Vallehermoso), along with wine with the denomination of origin of La Gomera, are a hallmark of quality and health with Kilometer 0 guarantee. 
La Gomera is a UNESCO Biosphere Reserve with more than 600 kilometers of marked trails and 17 protected natural areas. Between 100 meters above sea level and approximately 1,300 meters above sea level, there are 125 hectares of vineyards with 22 wineries that have achieved a heroic and extreme viticulture, with vineyards on walls of between 40 and 60 degrees of slope. 
Imágenes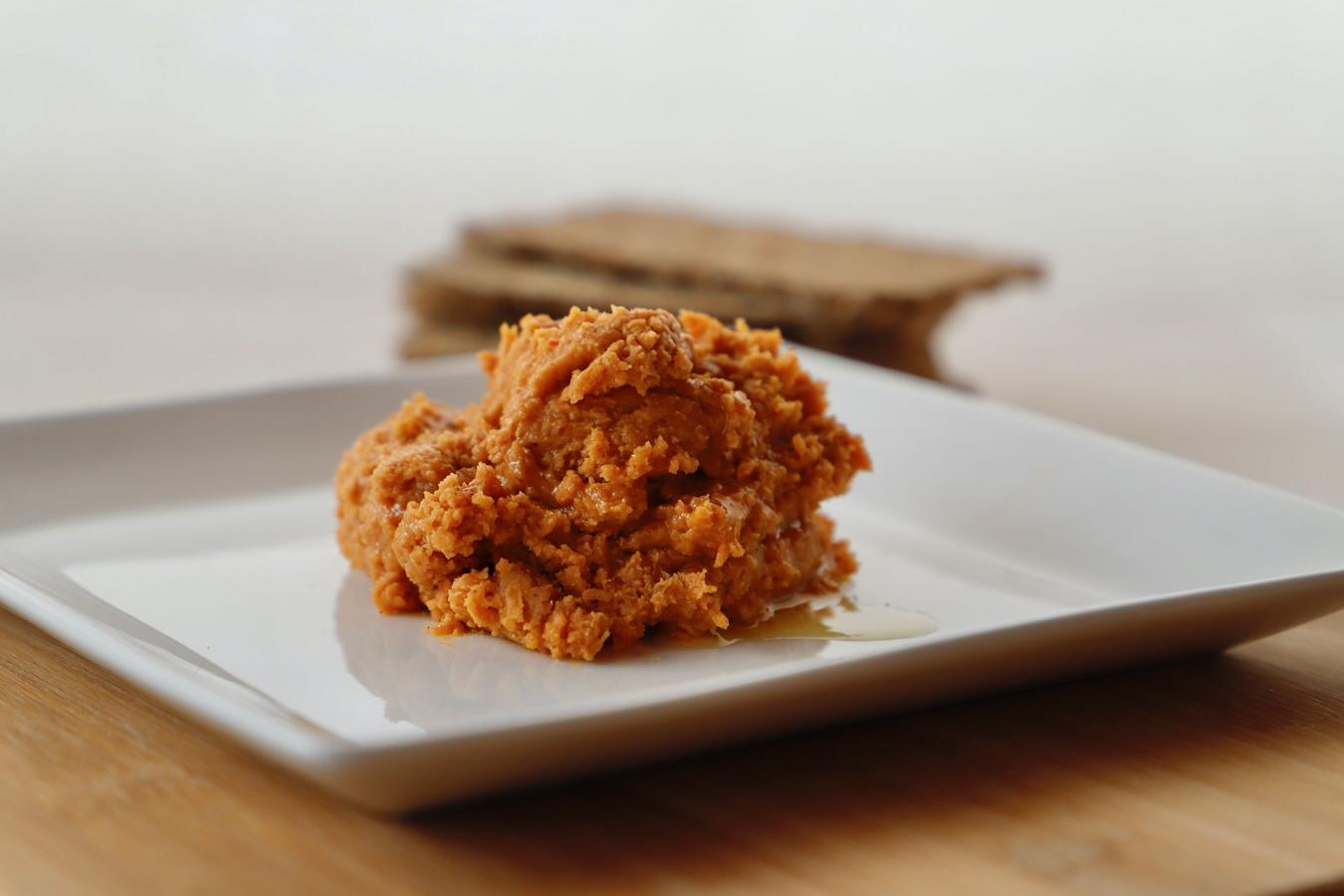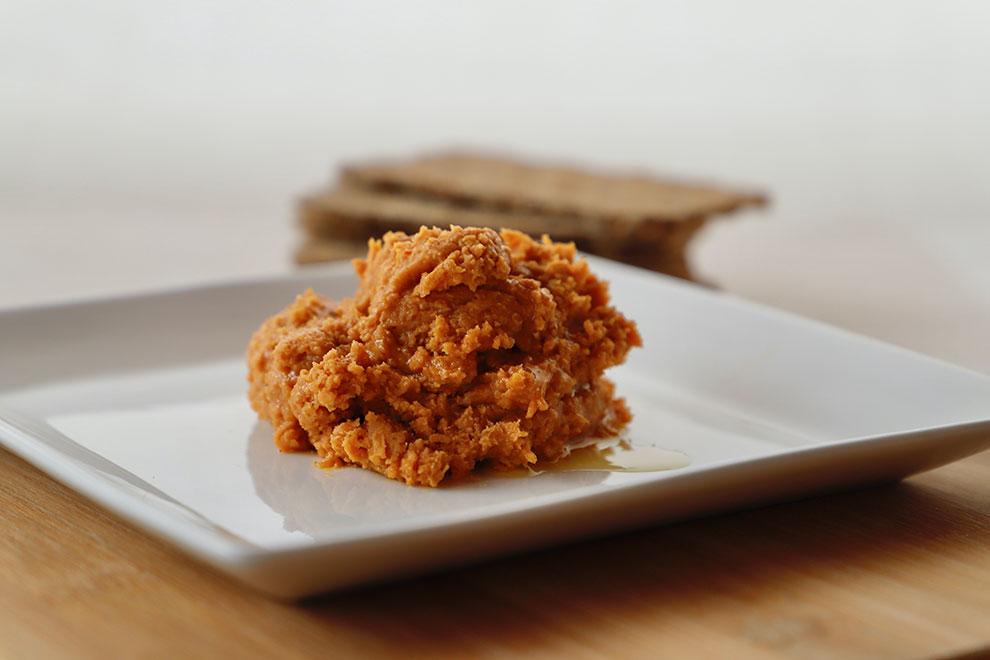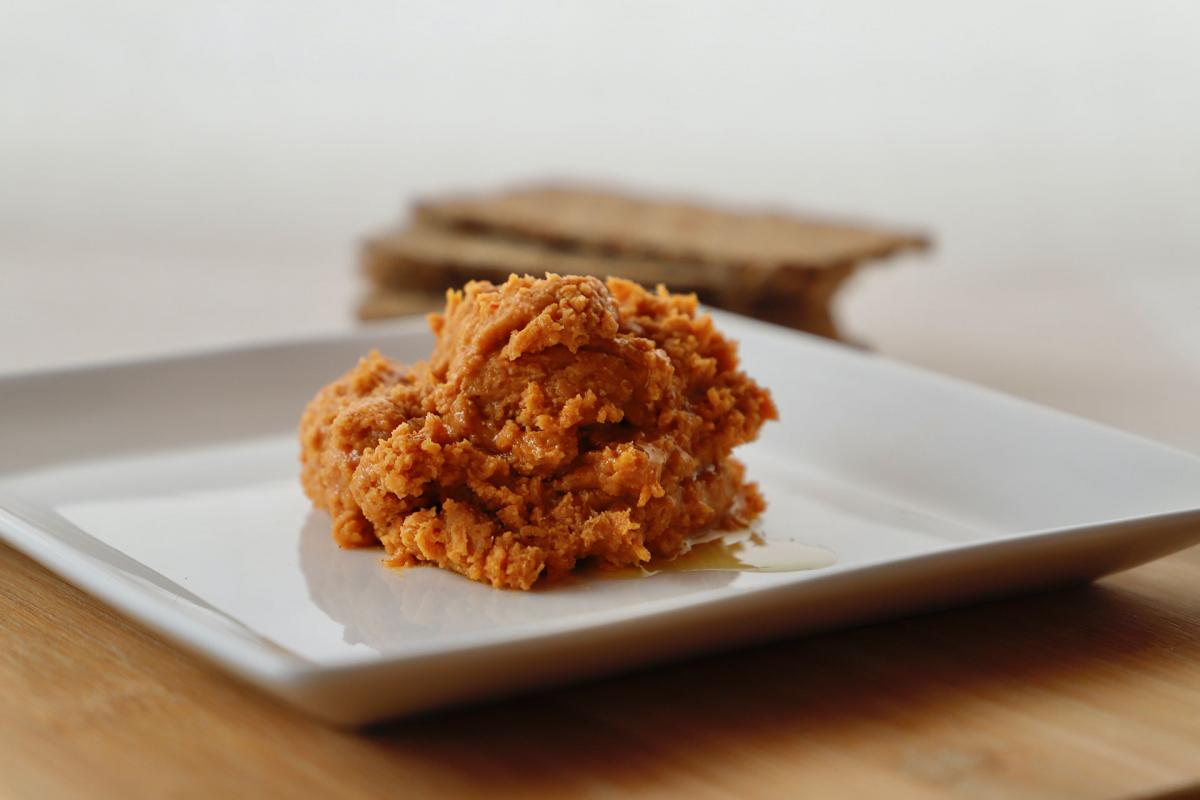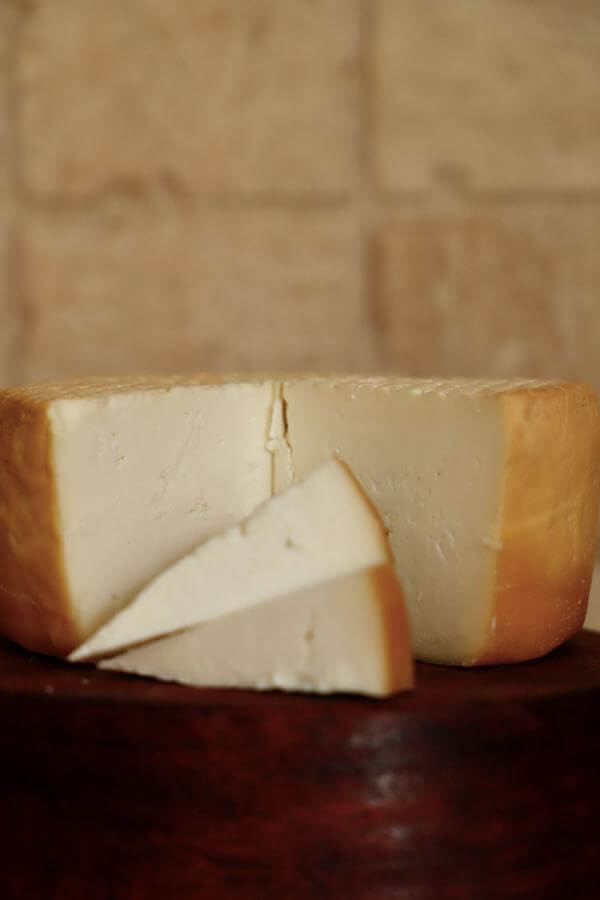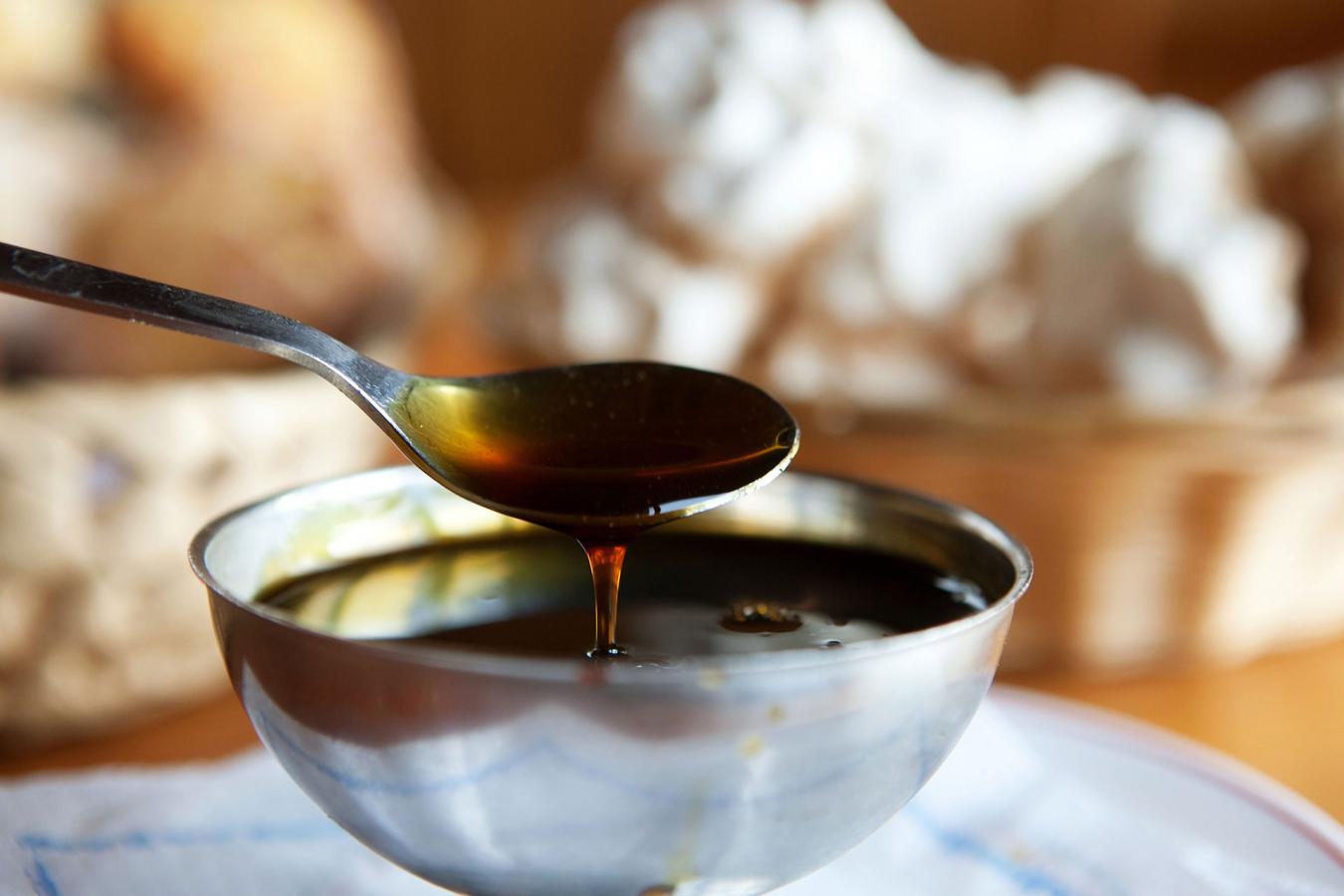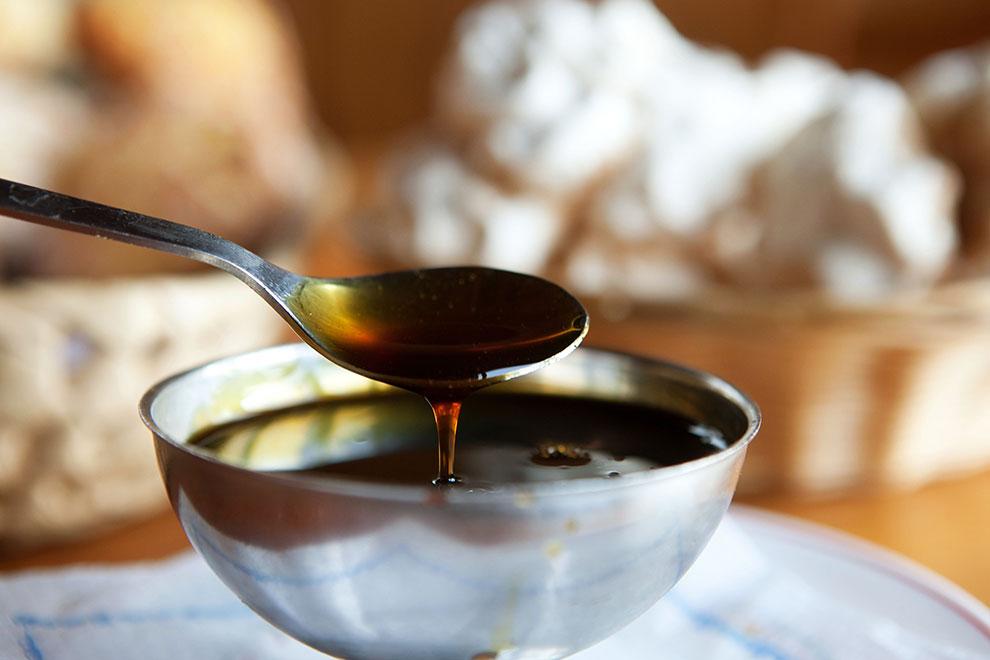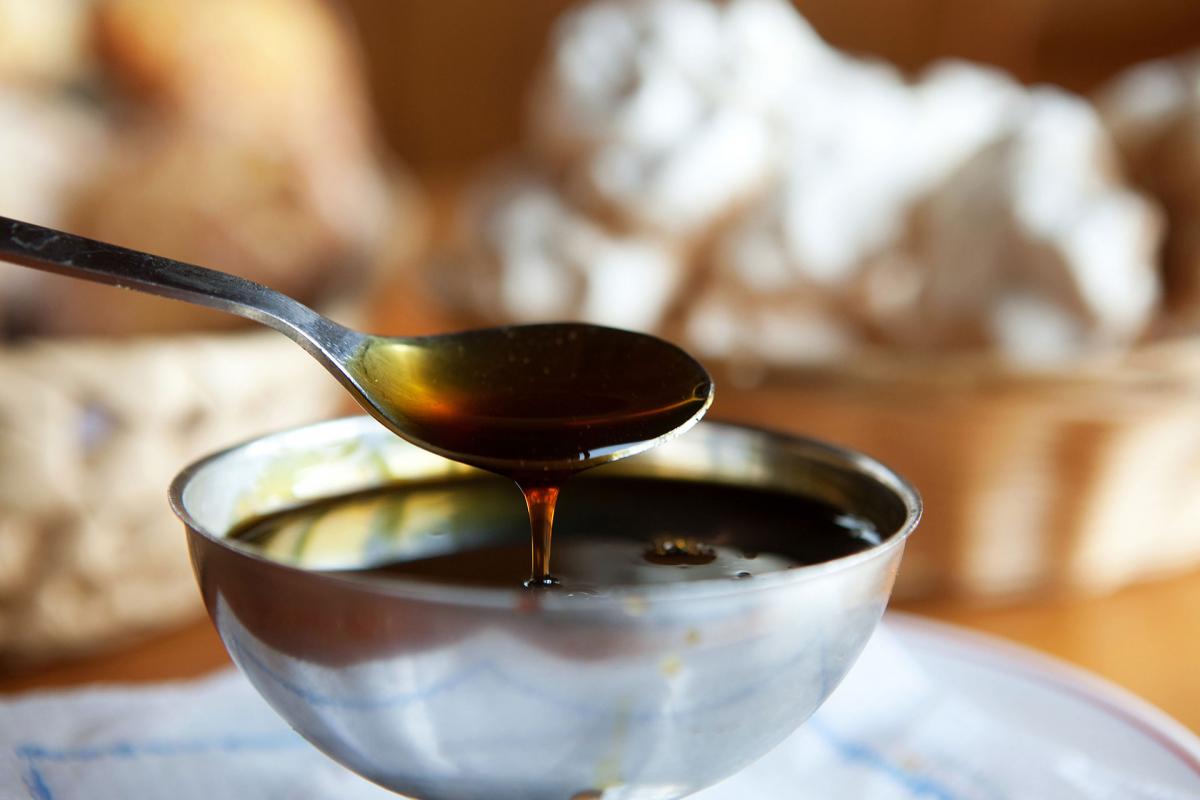 Contenido
Heroic Viticulture
Wines with the denomination of origin of La Gomera are predominantly made from the white forastera grape variety, known on the island as forastera gomera, and listan negro, among others. They are in family vineyards in the hands of 230 farmers who dedicate themselves to this activity for love of the land, as their parents instilled it in them, bending the slopes of the mountains with a crop harvested in a longer season than in other places, precisely because the terraces mark the mountains. These are places where it was necessary to invent the whistled language of La Gomera, declared an Intangible Cultural Heritage of Humanity, to communicate over long distances between mountain peaks thanks to the echo of the wind. The goats of La Gomera graze freely on these same peaks, in groups of up to 300 animals, from whose raw, unpasteurized milk comes the extraordinary smoked cheese characteristic of this land. "Gomeran cheese is tastier if it comes from colder areas," emphasizes Fabián Mora, a gourmet from La Gomera, "but they are all extraordinary, because it is an artisanal product made with the love of those who know and care for their animals."
Imágenes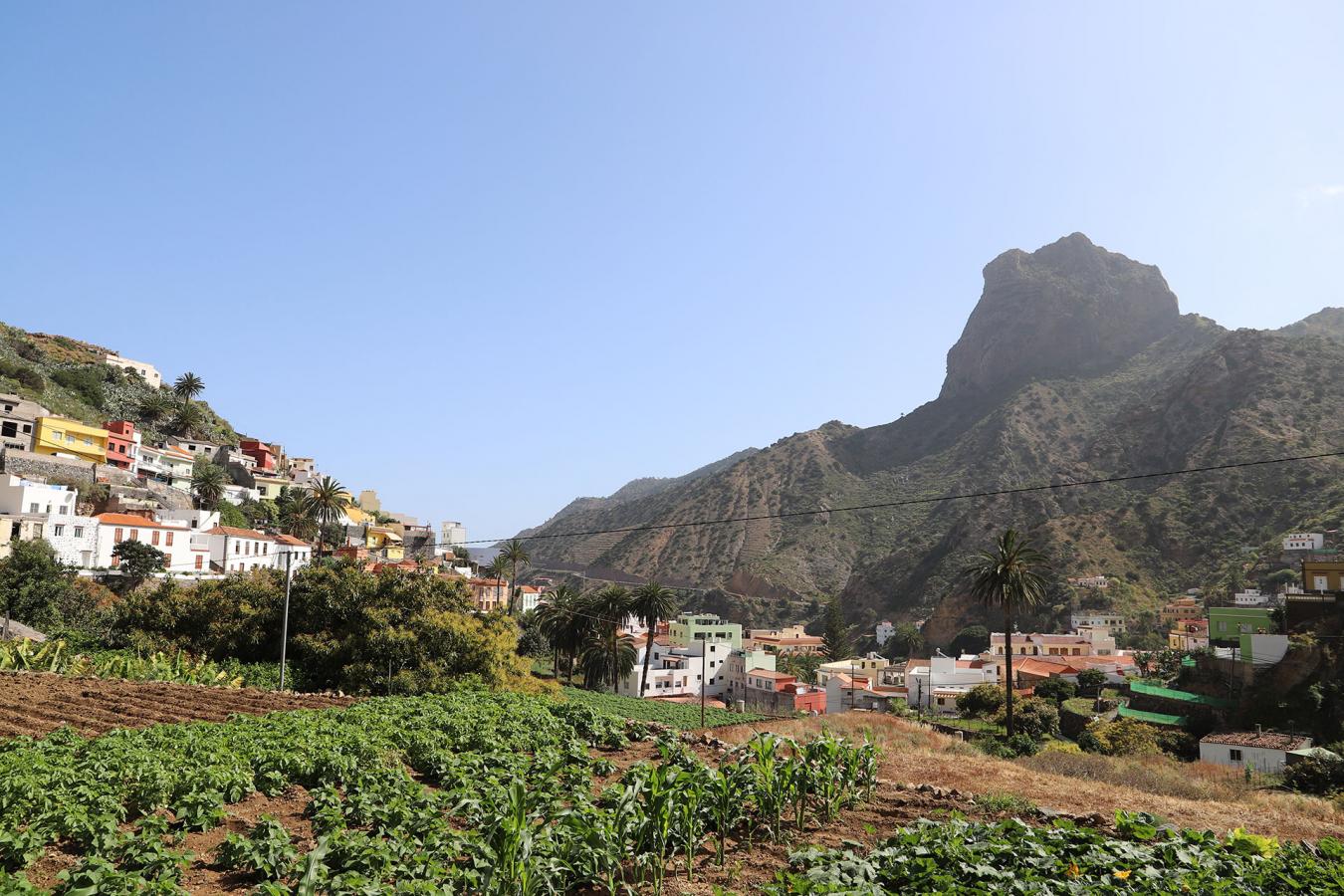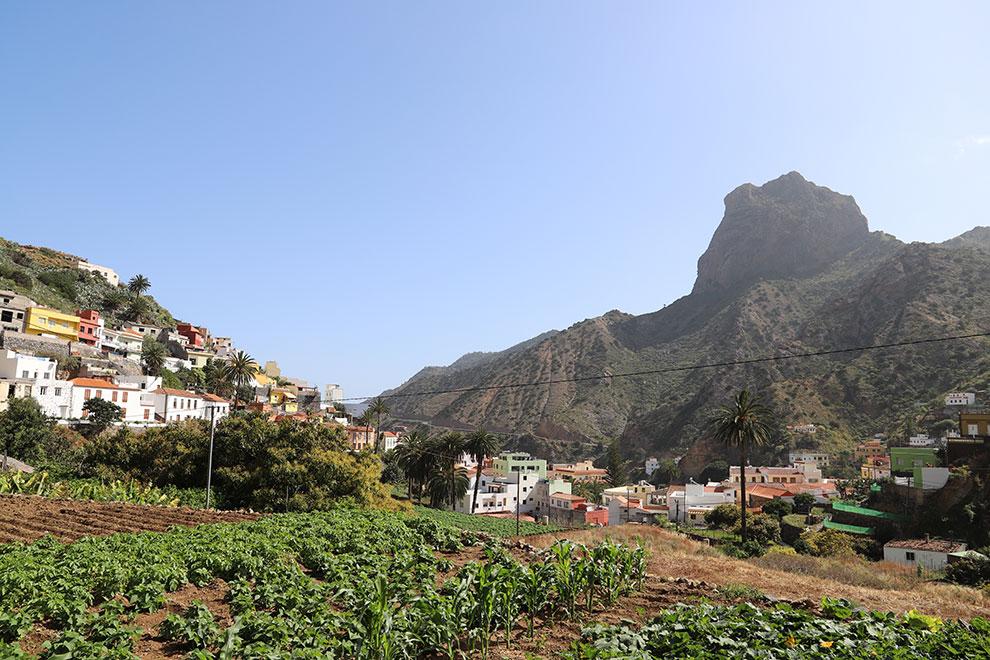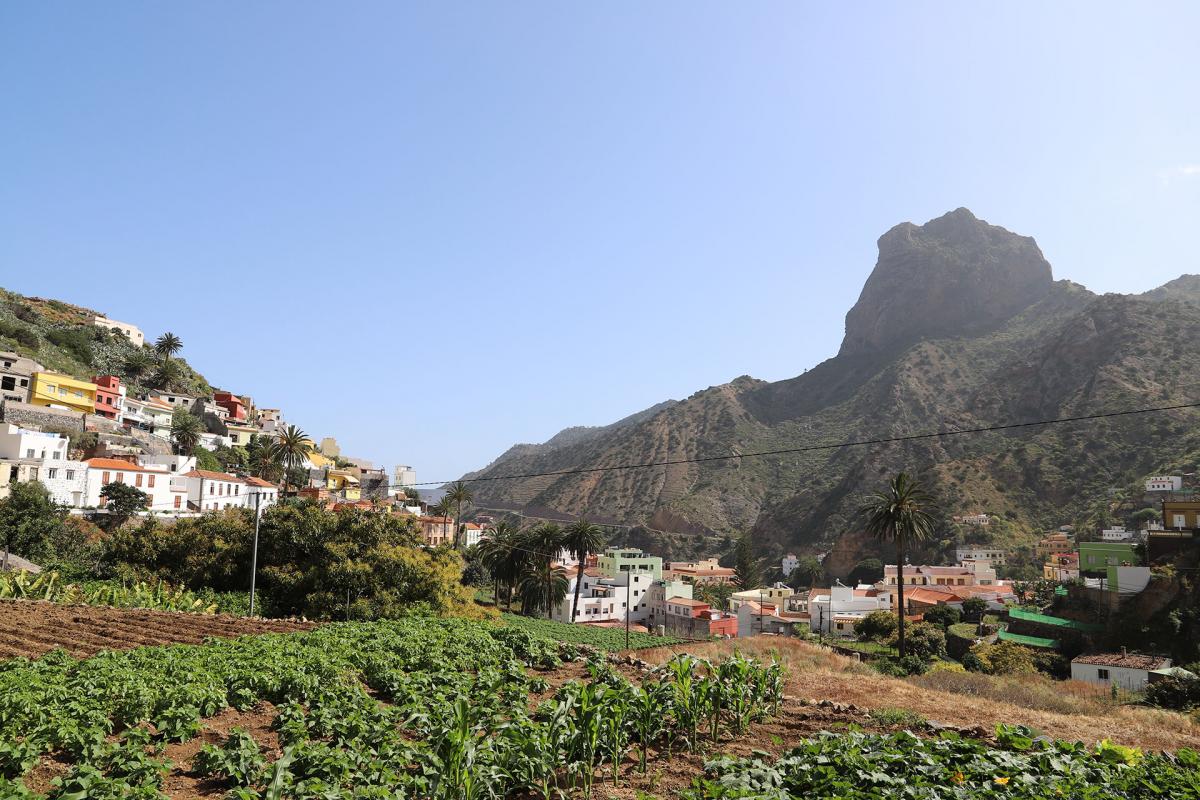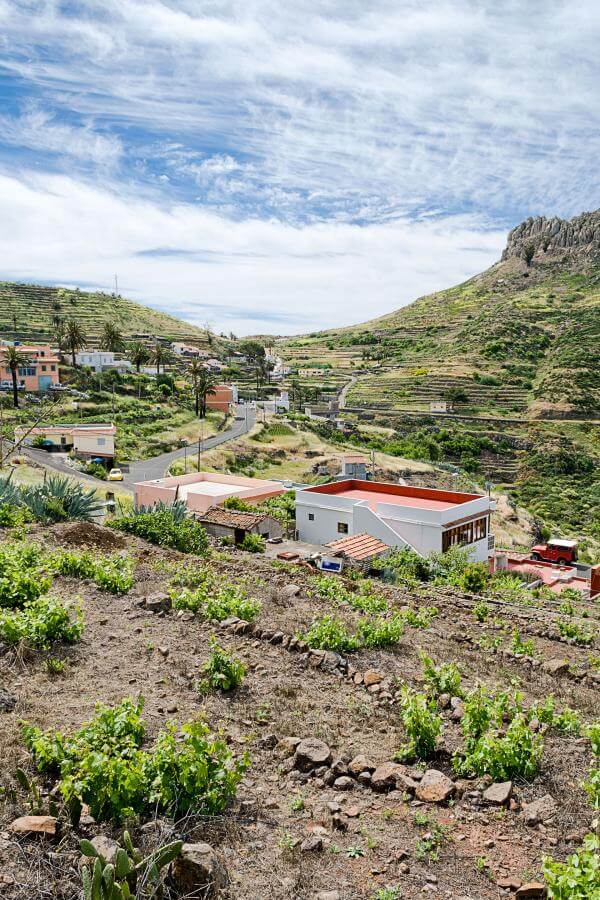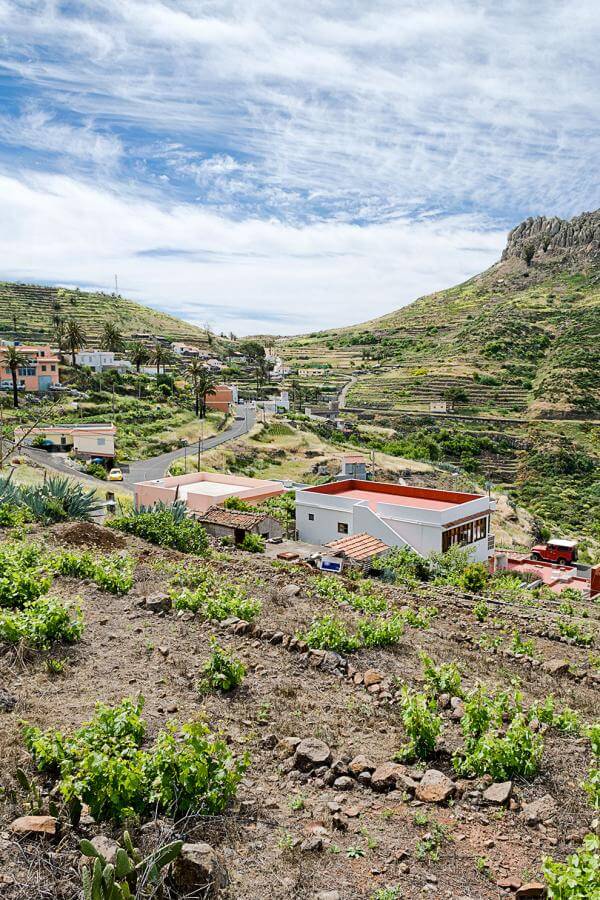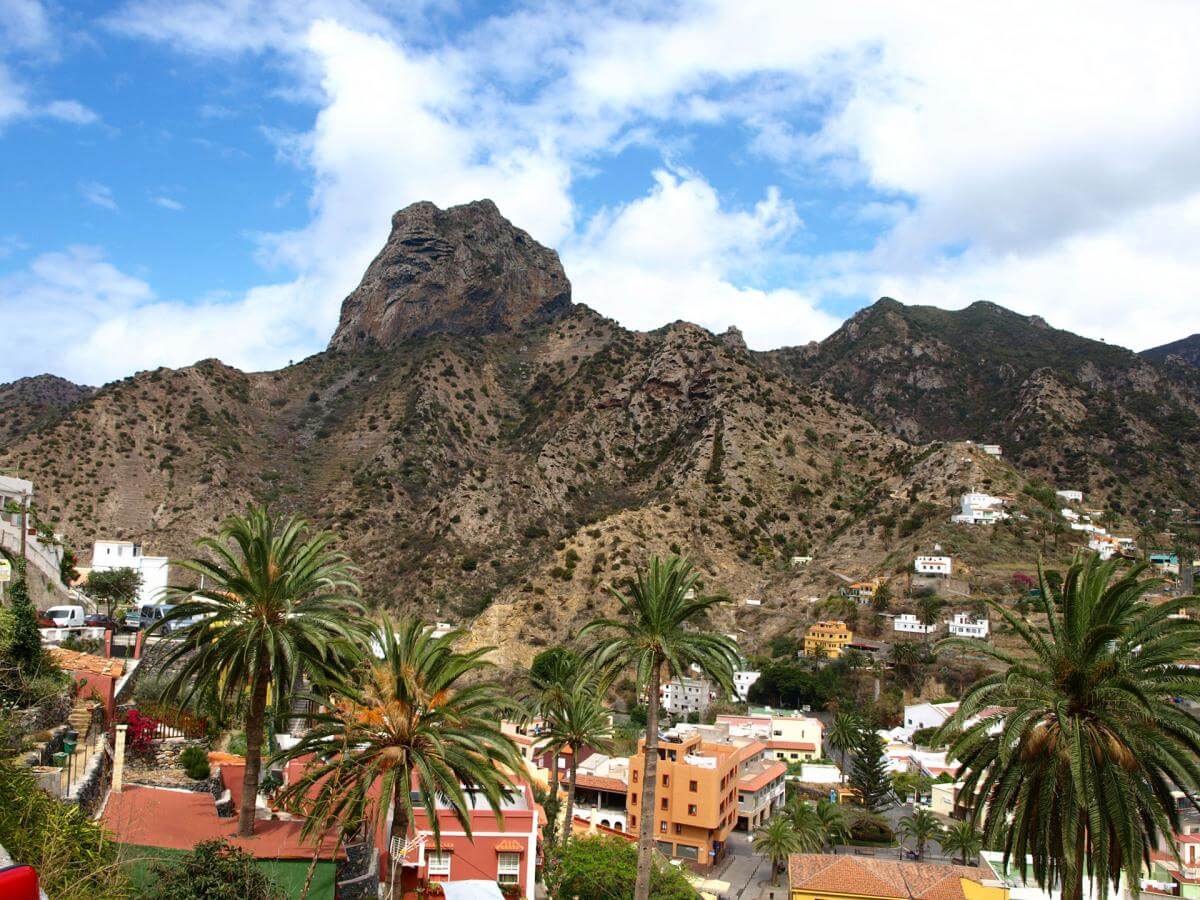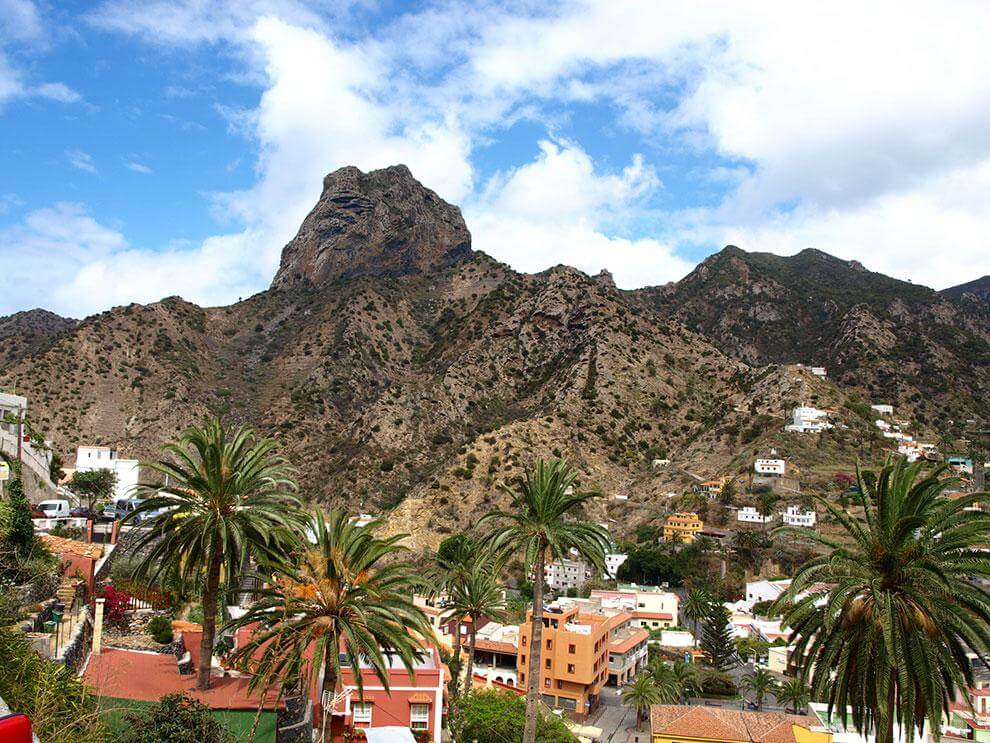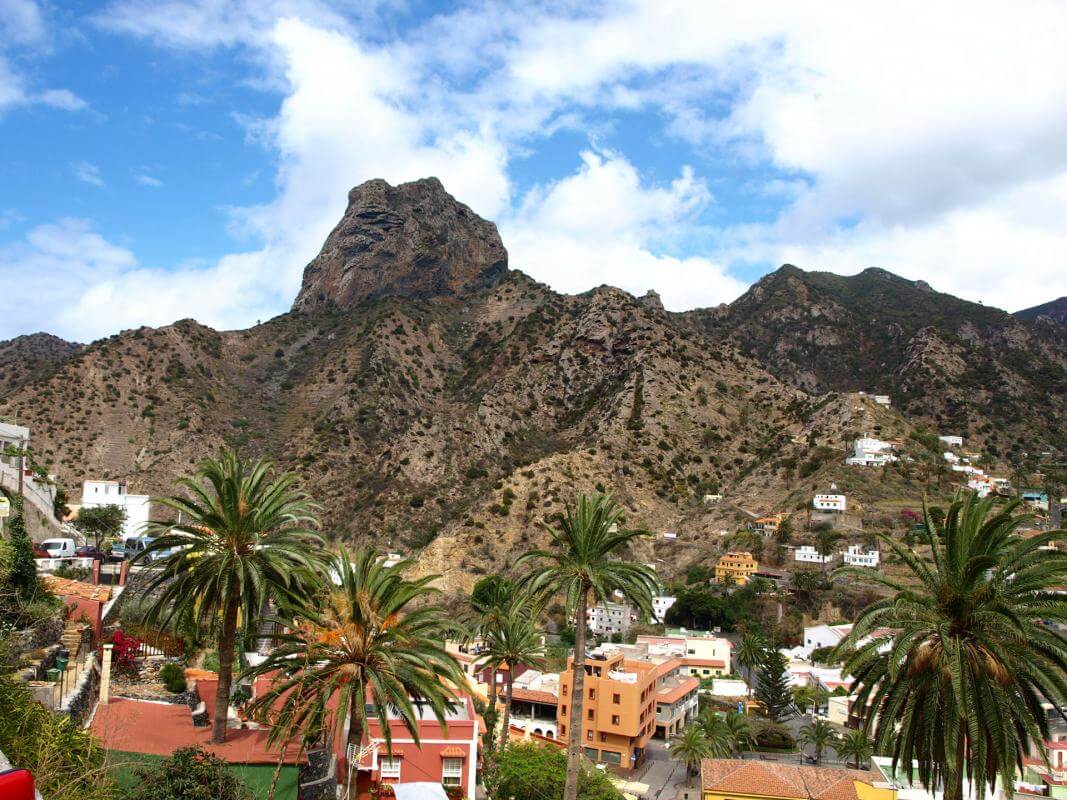 Contenido
Artisanal Cheese
In order to enter another world thanks to the cheese of La Gomera, we can taste the seals of Alajeró and San Sebastián. These are small, handmade productions, exclusive gastronomic jewels impossible to forget whether eaten alone or with watercress potage. Together they become a stellar dish with unquestionable personality, which will delight those who practice hiking in La Gomera or end the day with the serenity that good food transmits alongside nature. 
Contenido
Wines with Designation of Origin 
"The northern zone is more humid because it is influenced by the trade winds, so these wines are fresher in the mouth when tasting, taking into account that each year is different, of course; while in the southern zone the crops reflect the drier land, so the taste is different," explains Nancy Melo Herrera, a winegrower from La Gomera.
In Vallehermoso we find the white wine Almugrama from the winery of Román León, located in Arguamul; and the dry white wine Cumbre de Igualero, from the winery of Luisa María Mesa, in Igualero.
In San Sebastián de La Gomera the vineyards extend along the coast, in the areas of Chejelipes and La Laja, very important for supplying the island's wineries. 
In Hermigua we can taste the dry white Montoro Blanco, Montoro Rosae and Montoro Forastera, fermented in barrels, from Bodega Montoro, owned by Mario Rodriguez. Also the Aceviñón Blanco Tinto from the Bodega of Monte Hermigua, or the red Rincón de Liria, from the Bodega of Juan Rodríguez Fino. 
In Agulo it is essential to taste Piedra Gorda Blanco, from the Las Casitas winery, a wine that has passed through several family generations. 
In Vallehermoso there is the Bodega Insular del Cabildo de La Gomera, where the trade winds of Garajonay National Park linger almost in the bottles of the white or red Cumbres de Garajonay. There we can also find Los Roquillos and Vinos Roque Cano S.L. In this town you can also taste Sereno Blanco and Mar de Nubes Afrutado, from Bodega Alisios. In Chipude we discovered the Fausto, white and red, from Bodega Ricardo, or the 5 Baras white, red and barrel from Bodega Ramón Barrera. If we arrive at the Altos de Chipude winery we will finish the day with Rajadero Dry White or a Montaña Dry Red. 
Valle Gran Rey is ideal for tasting a white and red Viña Cheo from the winery of Milagros Santos Negrín. Also in the Taguluche area is the Manuel Mesa winery, with the dry white wine Portillo de Mona. 
Finally, Alajeró offers the dry white and dry red Miray, from the winery Agropecuaria El Guanche S.L. 
Imágenes