La Gomera is always associated with its landscapes, its orography, with infinite hiking trails and places of beauty such as Garajonay National Park. These are considered the main reasons to visit the island, but if one thing is just as remarkable, if not more, it's the island's cuisine. Artisanal products, fresh fish and traditional foods make this island's cuisine one of its main appeals.
Contenido
Local products
La Gomera's cuisine is characterised by one aspect that it is omnipresent in all of its dishes: it's all local. It's similar to that of the other islands, but its peculiarities are what make it unique. With exclusive products, cooking forms part of the essence of the inhabitants of the island and their way of life, and the original flavours tell the story of La Gomera and its people.
Contenido
Palm tree honey is one of the most important products on the island and is deeply rooted in popular culture. Made from the sap ('guarapo') of the Canary Island date palm, it is the star of local cuisine and is used for making desserts and cocktails and to accompany main courses. It is also proof of the relationship the island's inhabitants have with the palm trees, the most widespread plant on La Gomera, around which a culture has grown up on the island. Nowadays, it is commonly used in vinaigrettes and dressings too. 
Contenido
Fish such as the Mediterranean parrotfish, the Atlantic wreckfish or seabass are common in most La Gomera dishes and are a major part of the local diet. However, they're not as popular as the local cheeses, which are made from raw goat milk or mixed with sheep's milk. There are mild cheeses, fresher ones, or more intense ones that have been cured for a long time. They have all been acknowledged in local island cuisine. 
And what could be better than a good wine to accompany the deep flavour of the cheese? The local wines are predominantly white, such as those made with Forastera Gomera, Listán Blanco, Marmajuelo or Malvasía grapes, and have had the La Gomera designation of origin since 2003. These wines have an intense varietal aroma, are pleasant in the mouth and have a very peculiar bouquet. There are also some red wines, usually made with Listán Negro, Negramoll, Castellana or Tintilla grapes, equally mild and balanced, but with slightly fruitier aromas in the mouth. 
Imagen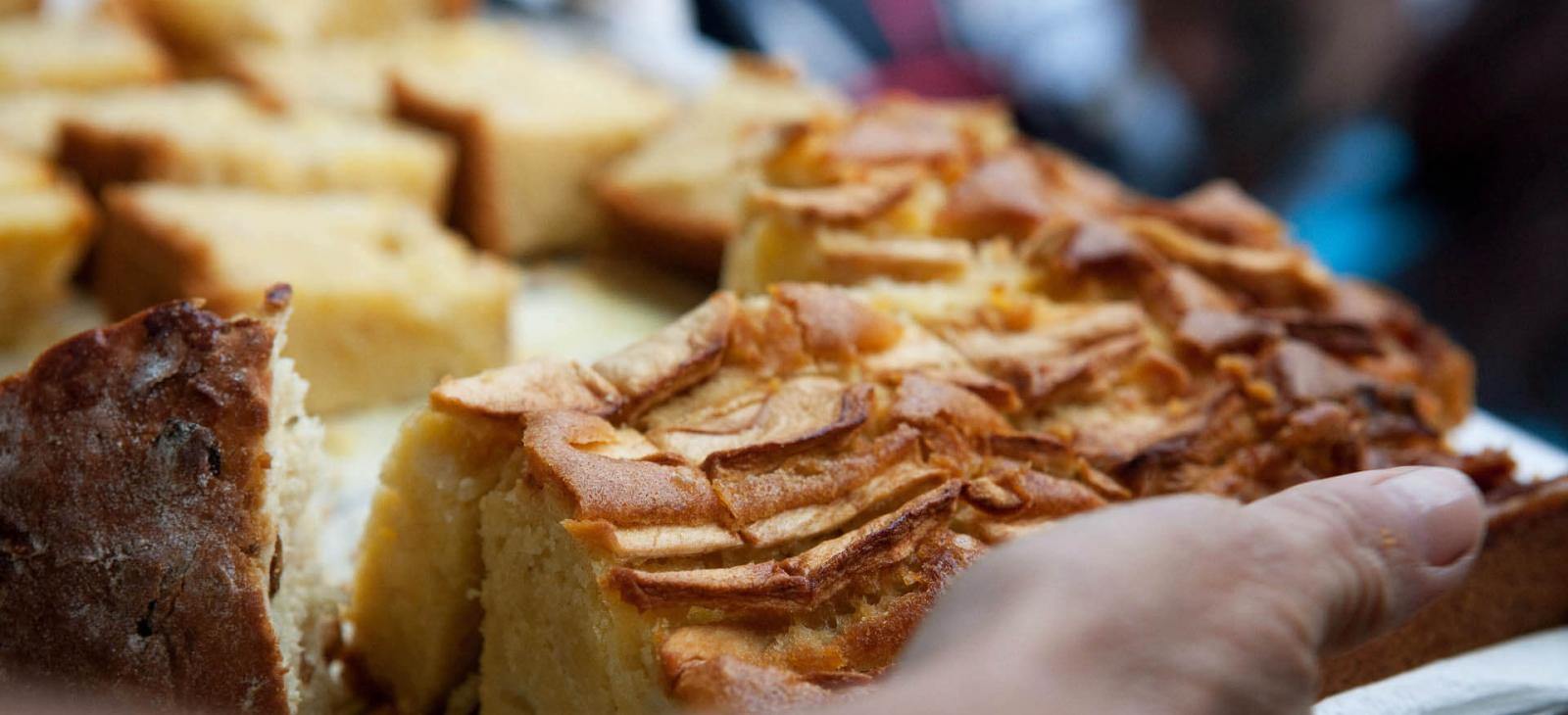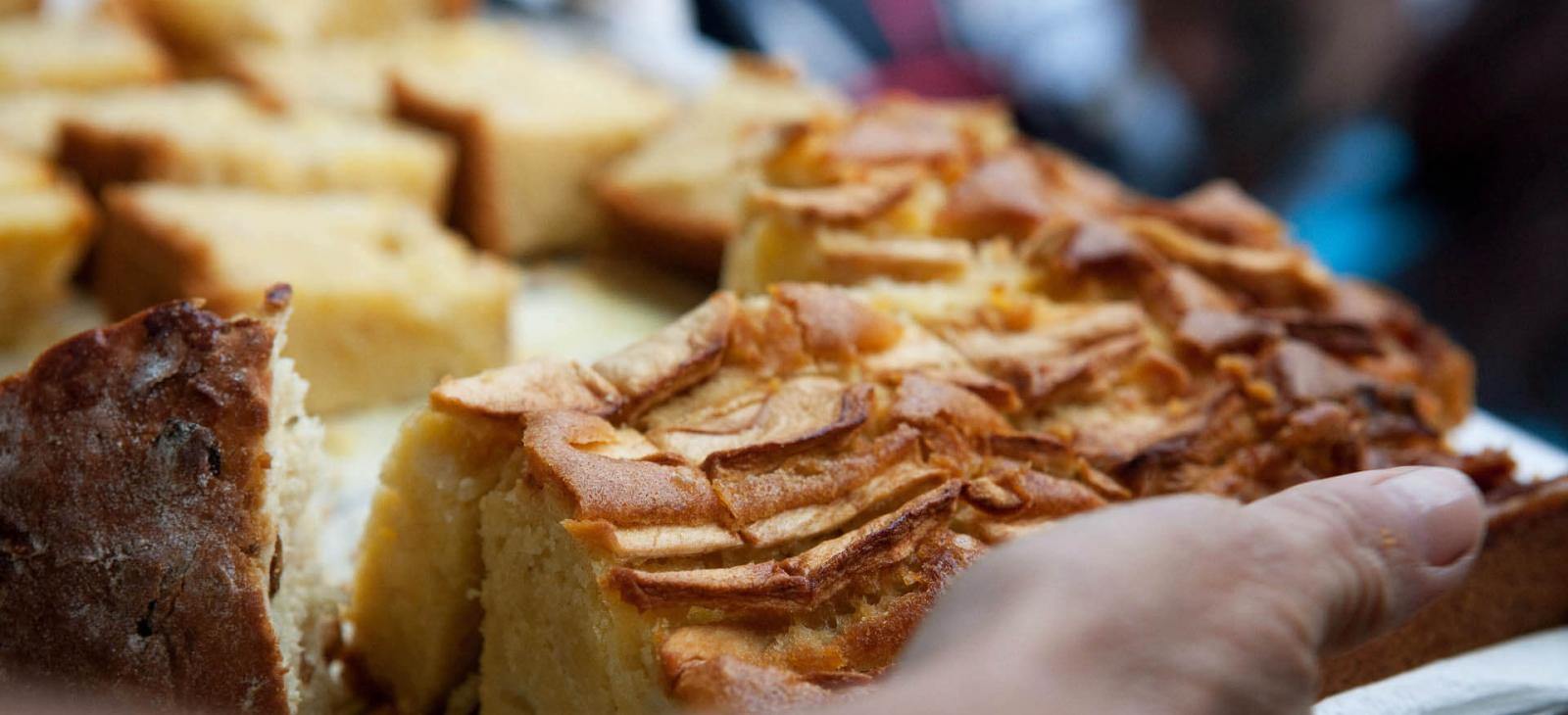 Contenido
Authentic flavours
'Almogrote' is probably the most famous local product. Made with cured goat's cheese from the island, spicy pepper, olive oil and garlic to create a paste with a texture similar to pâté that just melts in your mouth. It is usually spicy and when you spread it on toast, it is a delicacy that is difficult to beat. Its origins trace back to the remote history of the island, making 'almogrote' a gastronomic treasure, due to its intense flavour, in addition to being totally local and made using a traditional method.
Contenido
Handmade always on the island, there are lots of types and flavours of biscuits and cakes, ranging from shortbread to sponge cake. They are a calling card from La Gomera to the whole world in the form of a delicious, sweet treat that will make your mouth water.
Other local dishes include 'papas arrugadas', the best-known dish in the archipelago, with 'mojo' as the omnipresent sauce. It is usually served as a side order and the most common varieties on La Gomera are red 'mojo', made with dried peppers, and green 'mojo', scented with coriander or parsley. Another typical dish on La Gomera is the delicious 'potaje de berros', made with potatoes, watercress and pork ribs and usually served with 'gofio', chopped onions and unripened cheese.
Imágenes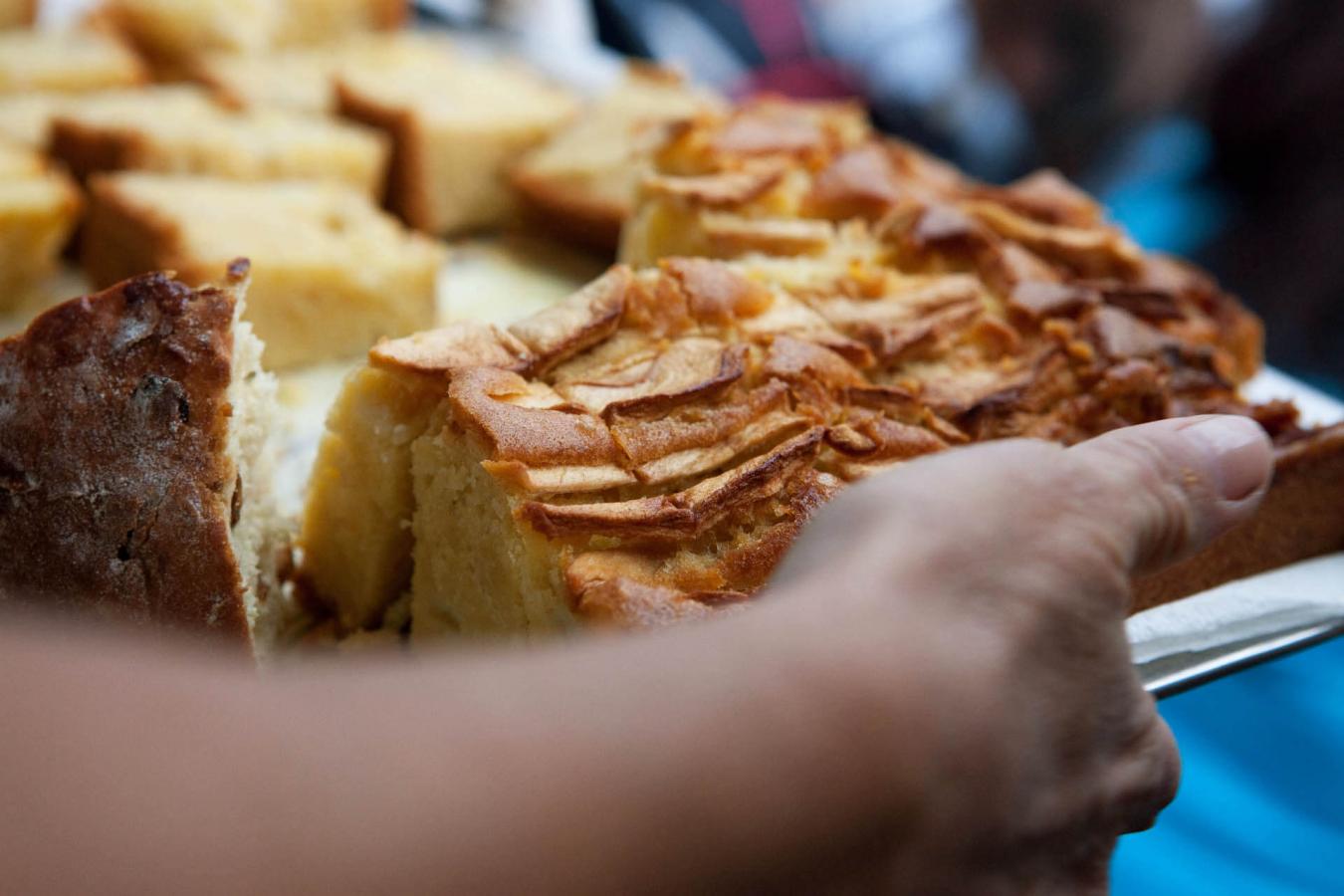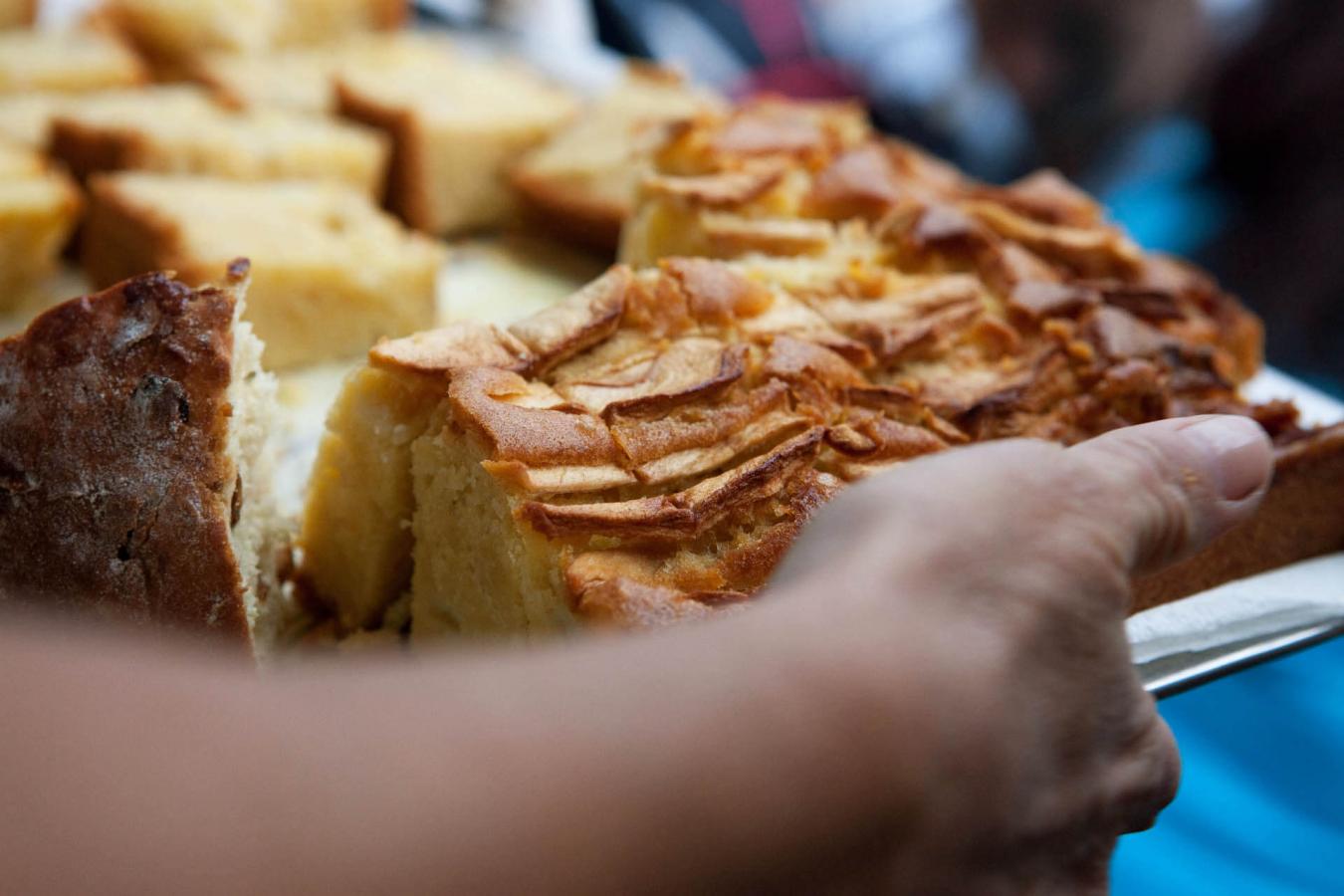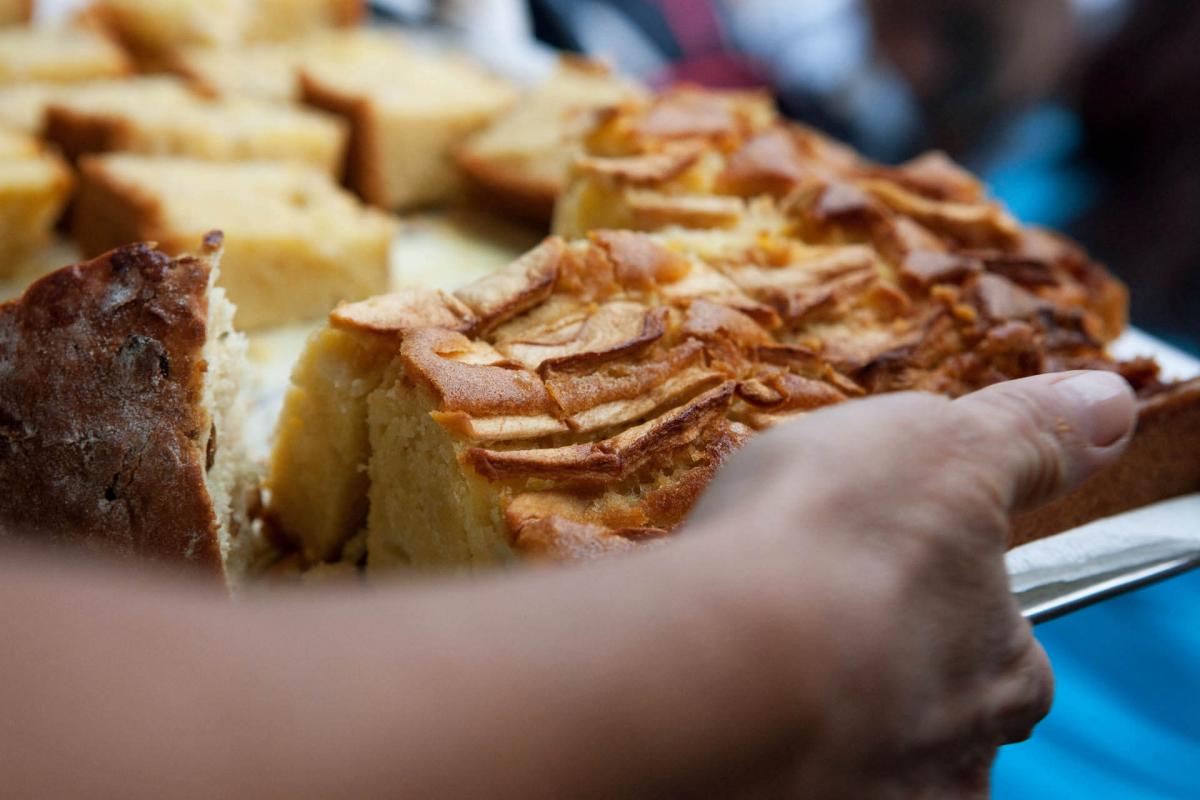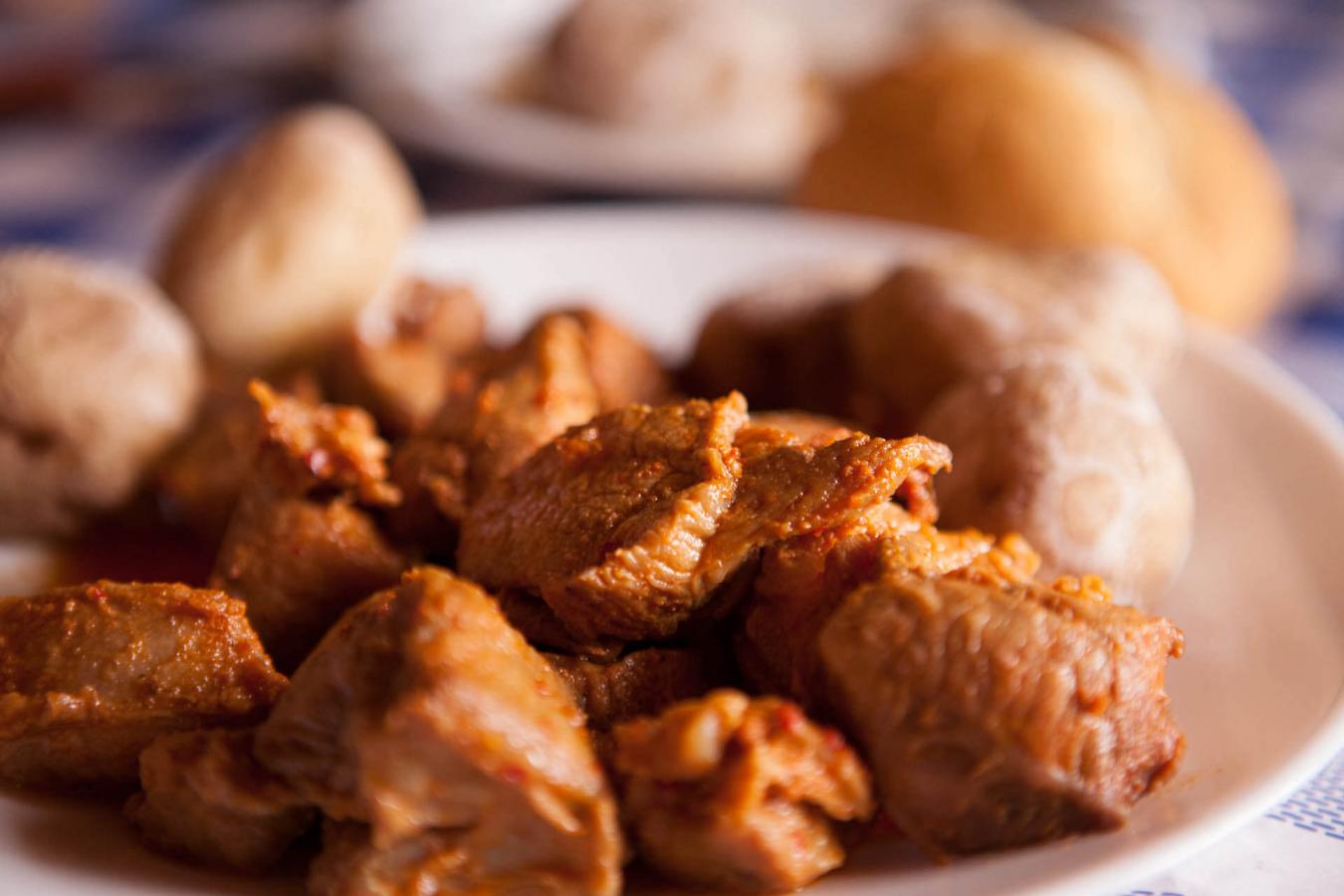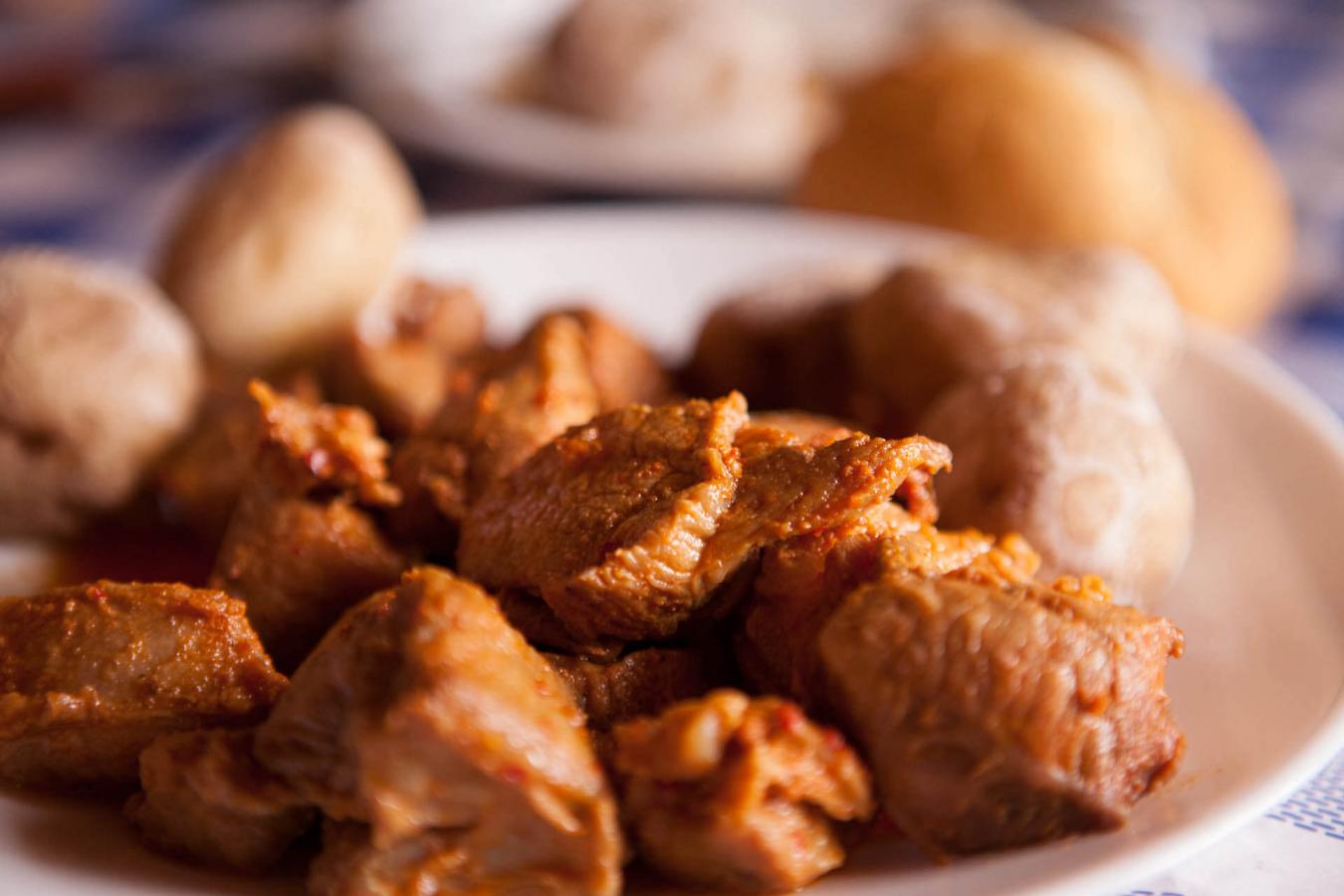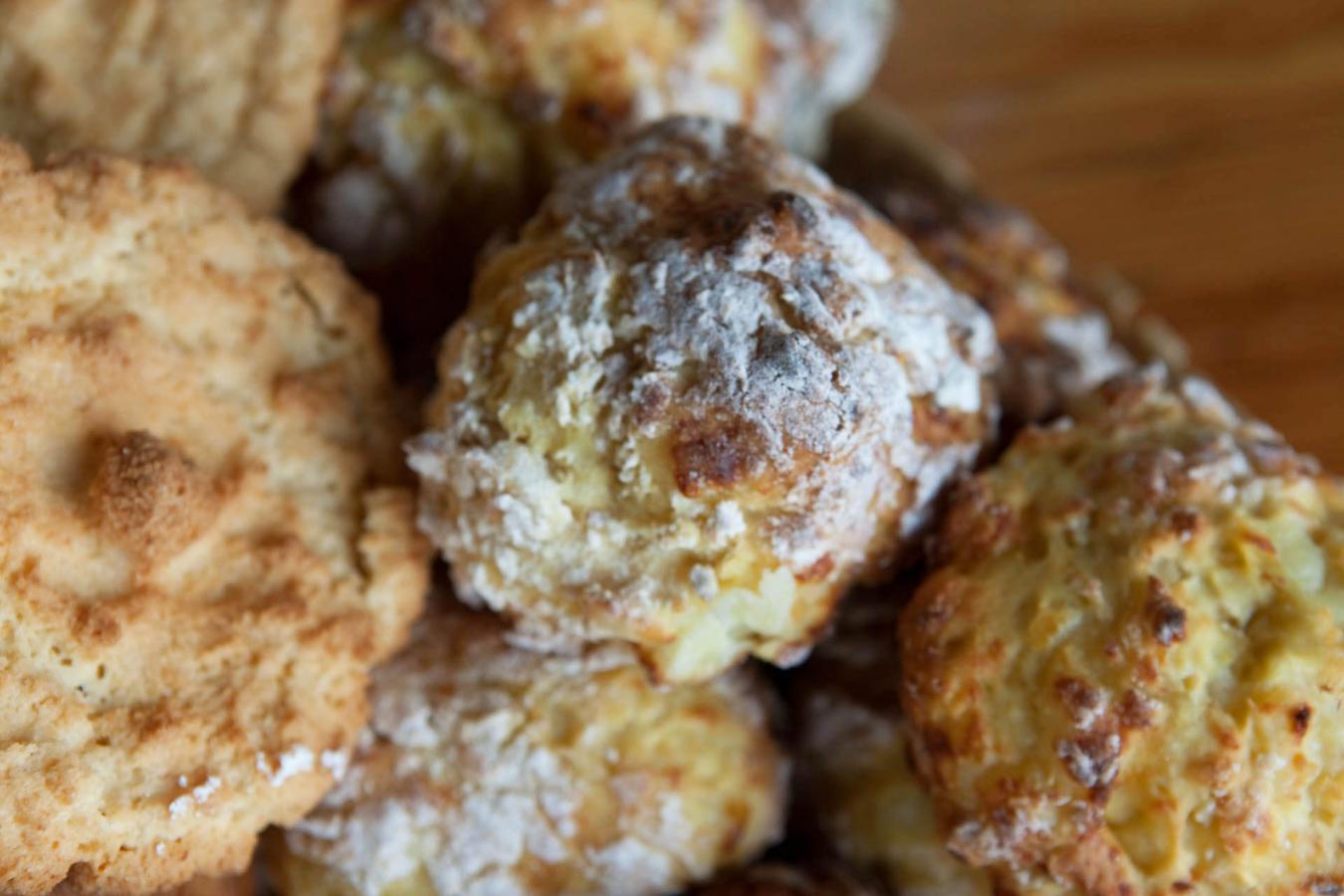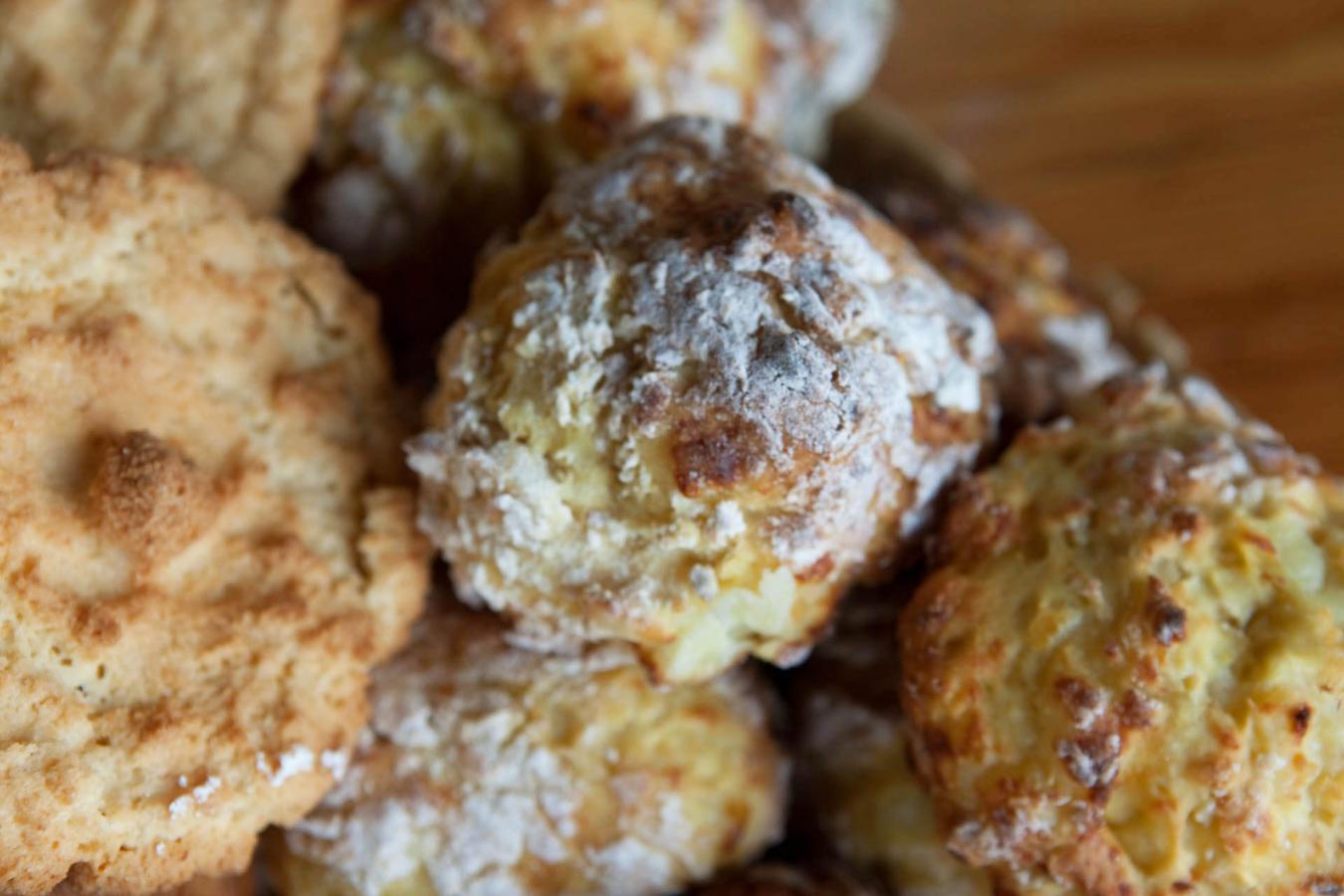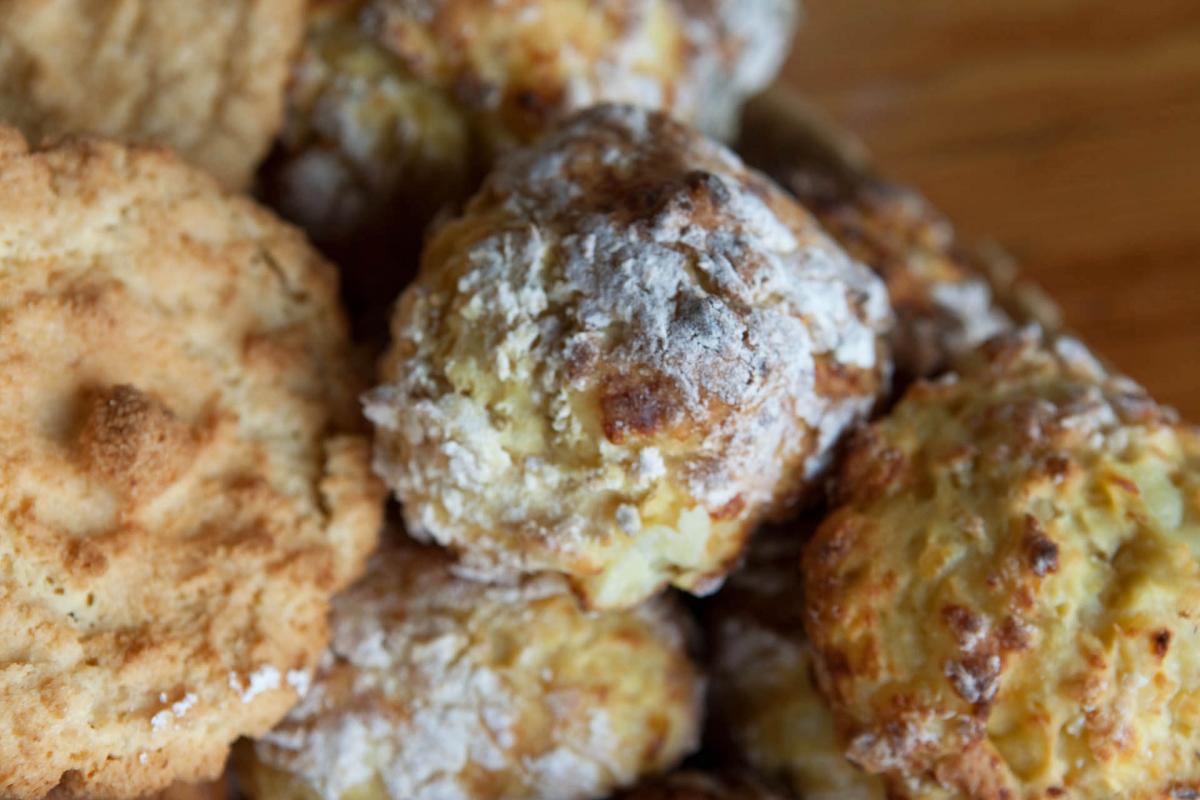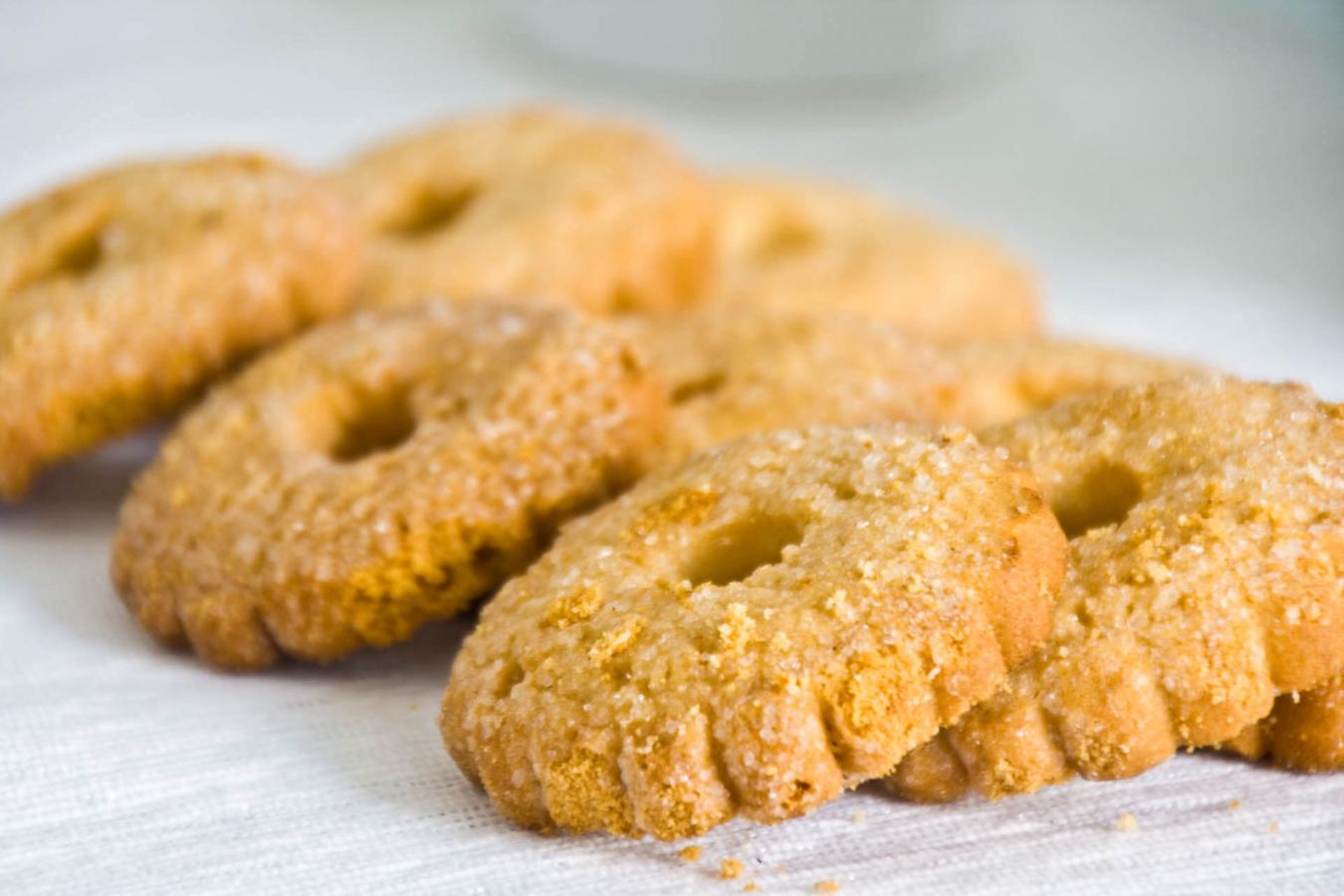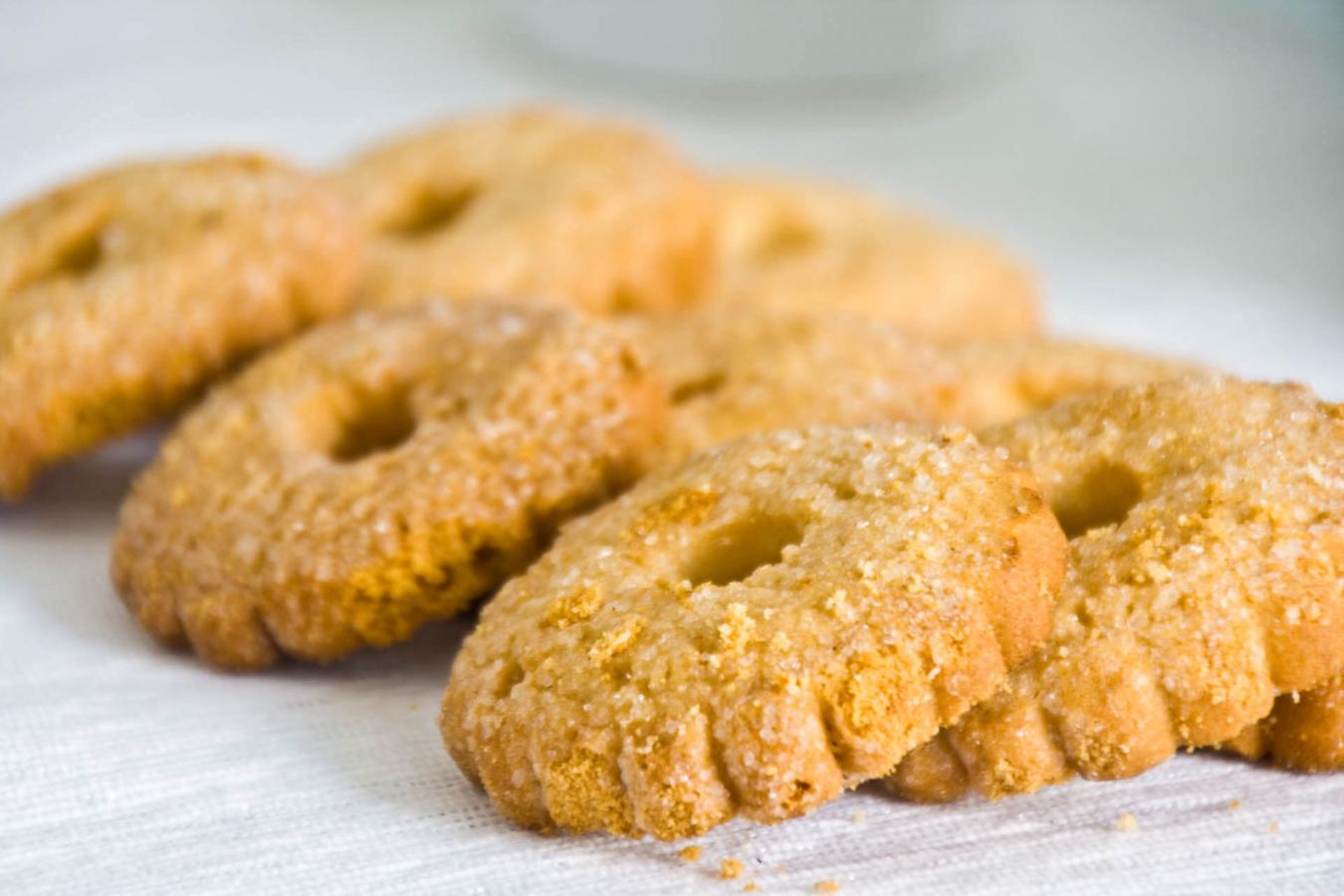 Contenido
Where to eat? 
When it comes to choosing where to sit down and have an unforgettable meal, you have to consider all of the variables. The quality of the food is obviously the most important factor, and will inevitably tip the scale, but our surroundings as we eat are just as important as the food on the table. And in that regard, La Gomera has an endless choice of places that are a little different for you to have breakfast, lunch, dinner or simply a snack at any time of day. 
What better place to try fresh fish or shellfish straight from the ocean than on the Playa de Santiago seafront promenade, with the sea breeze and incredible views of the water? In Valle Gran Rey, several restaurants buy their food from a small fishing town that is still active and even has a fisherman's guild. San Sebastián de La Gomera is another must for eating out: be it at the port, the most popular area for seafood, or in the historic quarter, where you can combine meat and fish dishes.
And from the sea to the mountain, in the towns to the North of the island and around the national park, it's easy to find somewhere to have a spectacular traditional island meal: 'almogrote', cured cheese and palm honey (the sap of the palm tree). All surrounded by fascinating landscapes that blend colour, history and peace. 
There are no end of options and the combinations are countless. Because La Gomera gives you the ability to combine nature in all its glory and majesty with unique traditional cuisine that has managed to adapt to innovative trends without losing its essence.
Imagen