The island of La Gomera is known for its ancient nature, its peace and safety, its amazing geography full of stunning cliffs with beaches at their feet and, of course, its trails, paths that allow you to visit the varied and beautiful landscapes all over the island. A natural environment that invites you to enjoy an appealing range of active tourism. Bicycle touring, horseback riding, diving, abseiling or bird and whale watching. Always accompanied by nature.
Contenido
Trails for all kinds of sports
There are more than 650 kilometres of trails across La Gomera, from one end to the other, and they form a network of paths that is perfect for getting just about anywhere. But their purpose goes far beyond being just a place of transit and, of course, they aren't just for walking along, as there are seven trails that are suitable for cycling. Country lanes and roads in a perfect state of repair complement the paths to create cycling routes through the lush forests and natural parks that characterise the island.
If bikes aren't your thing, the trails can also be used as a track by athletes: routes to run along with views that are a real gift of nature, such as Garajonay Park, viewing points on clifftops or black sand beaches, the heirs of the volcanoes that inhabited the archipelago thousands of years ago.
Imágenes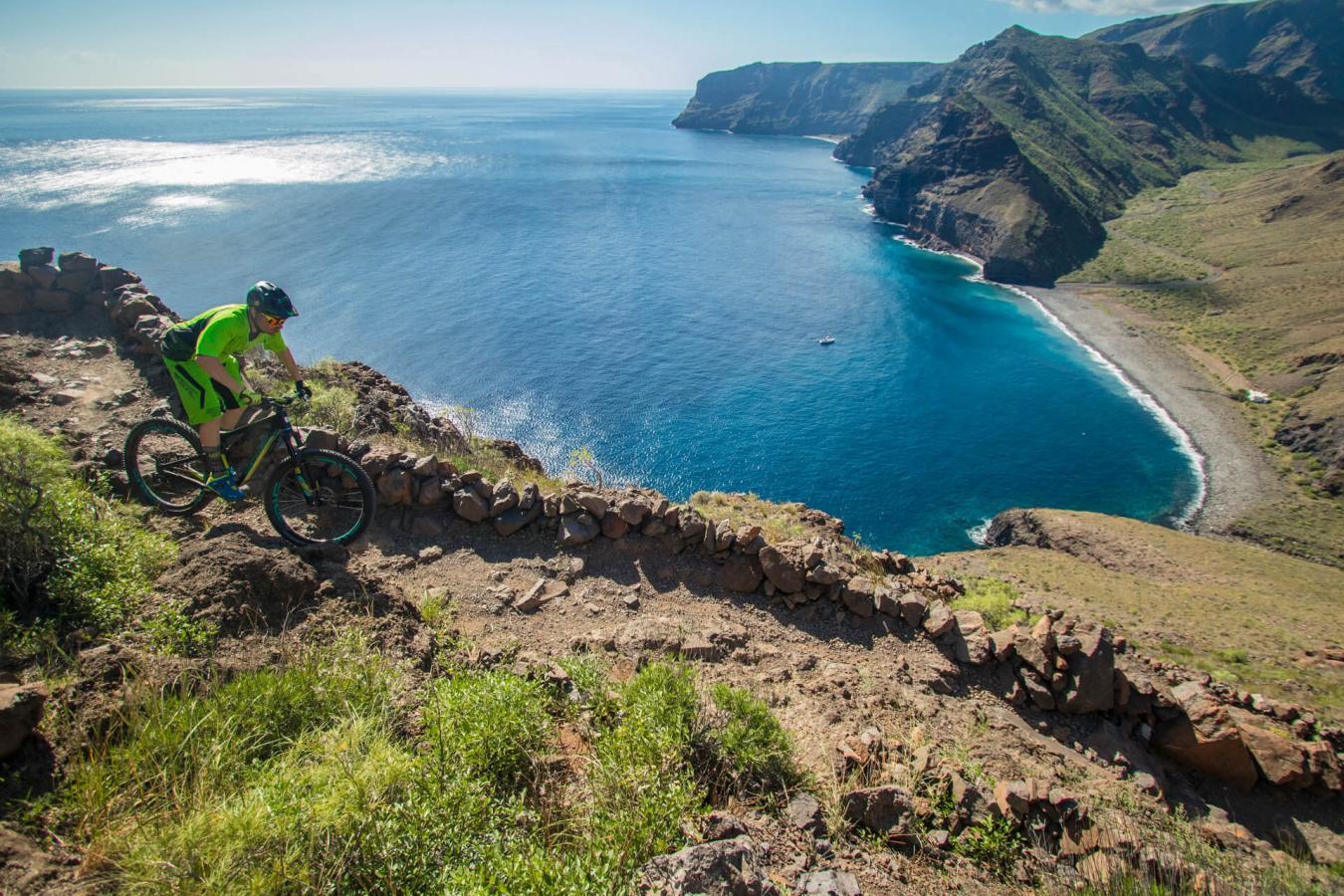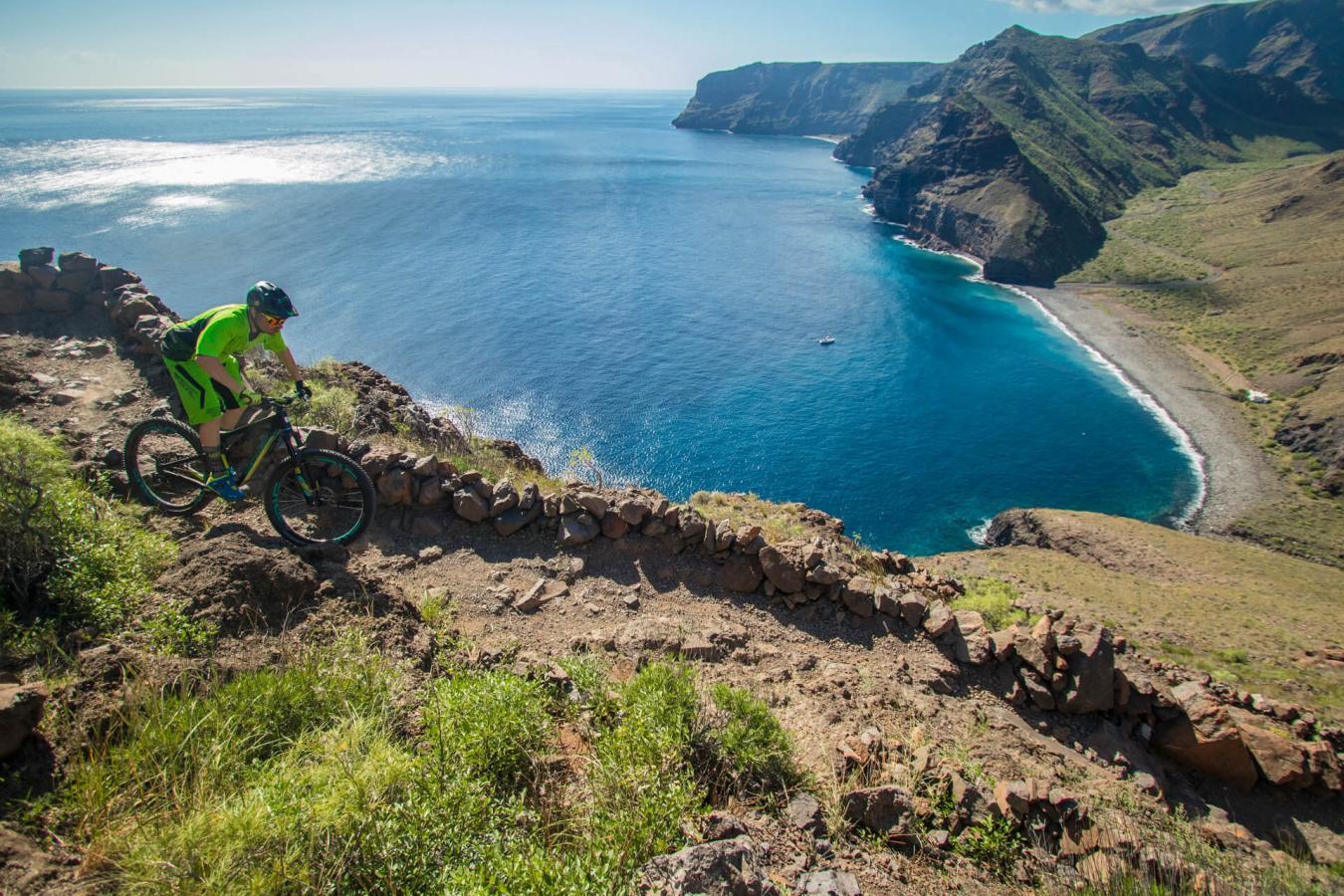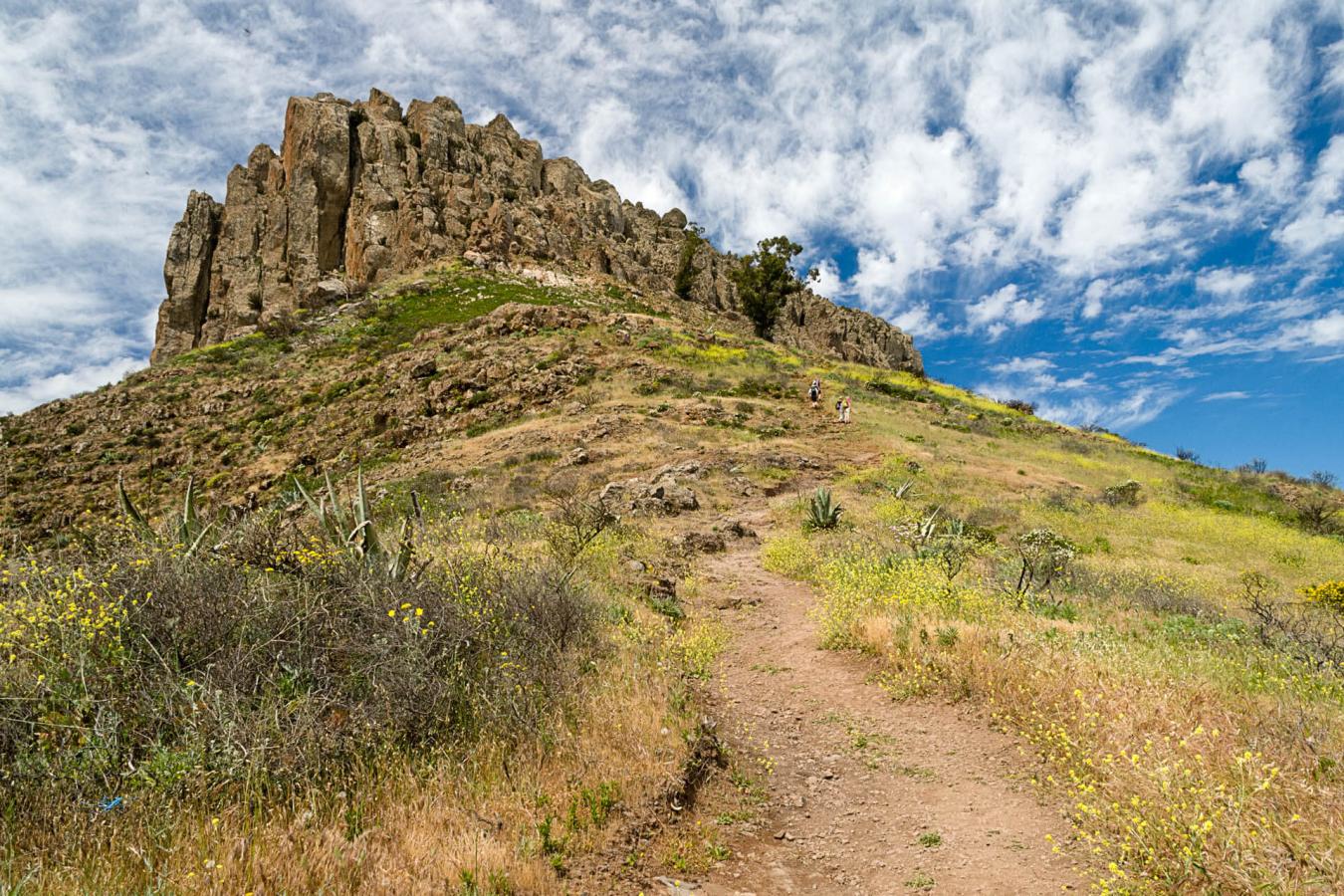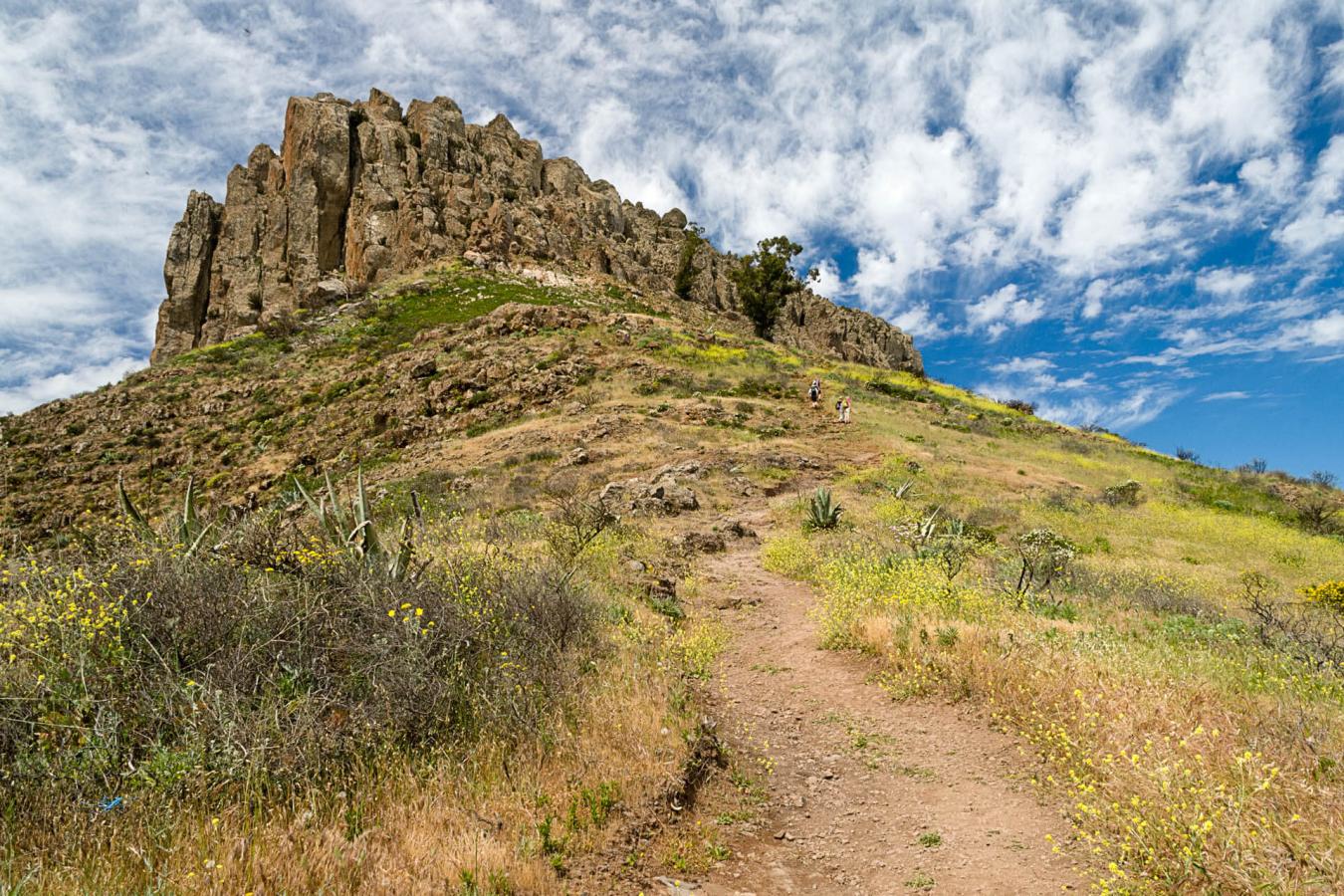 Imagen
Contenido
Nature and sports
Other options for people looking for riskier, adrenaline-packed sports are climbing, paragliding or abseiling. The ideal place for these sports is Roque Cano in the north of the island, where the right side of the rock has become a popular spot for rock climbing. It is in the Vallehermoso Ravine, next to Roque Agando, with climbs of a height of up to 250 metres. You need a special permit for climbing here, due to the incredible value and acknowledgement of the rock as a Natural Monument, but if you manage to get to the top, you can sign the summit book to leave proof of your accomplishment.
Contenido
And since all that goes up must come down, abseiling has become a popular practice on the island. Its vertical rockfaces, from actual rocks to cliffs, provide multiple possibilities for practicing the sport. A different way to get down is doing the 'Salto del Pastor' (shepherd's leap), a technique developed by herdsmen to help them navigate the island's orography. They use a long wooden pole, called an 'astia', with a metal tip to help them climb hills and, especially, get down slopes. This has become a very popular activity among tourists and has attracted a growing number of local enthusiasts. 
Contenido
Water sports
The pure, crystal-clear waters are another appealing feature for sports enthusiasts on the island and sea activities have been multiplying as the years go by. Sports for all audiences, such as kayaking or sailing in the island's calmest bays.
Imagen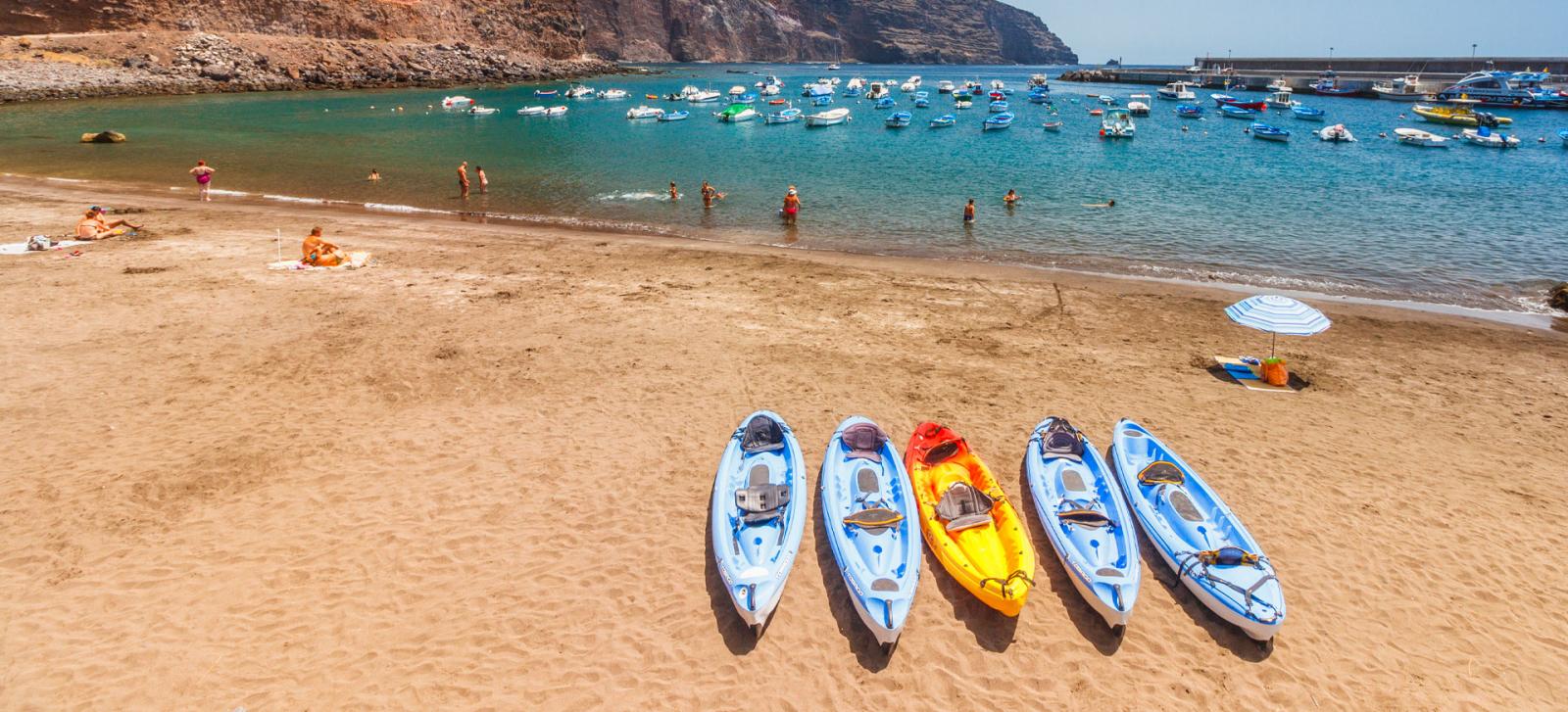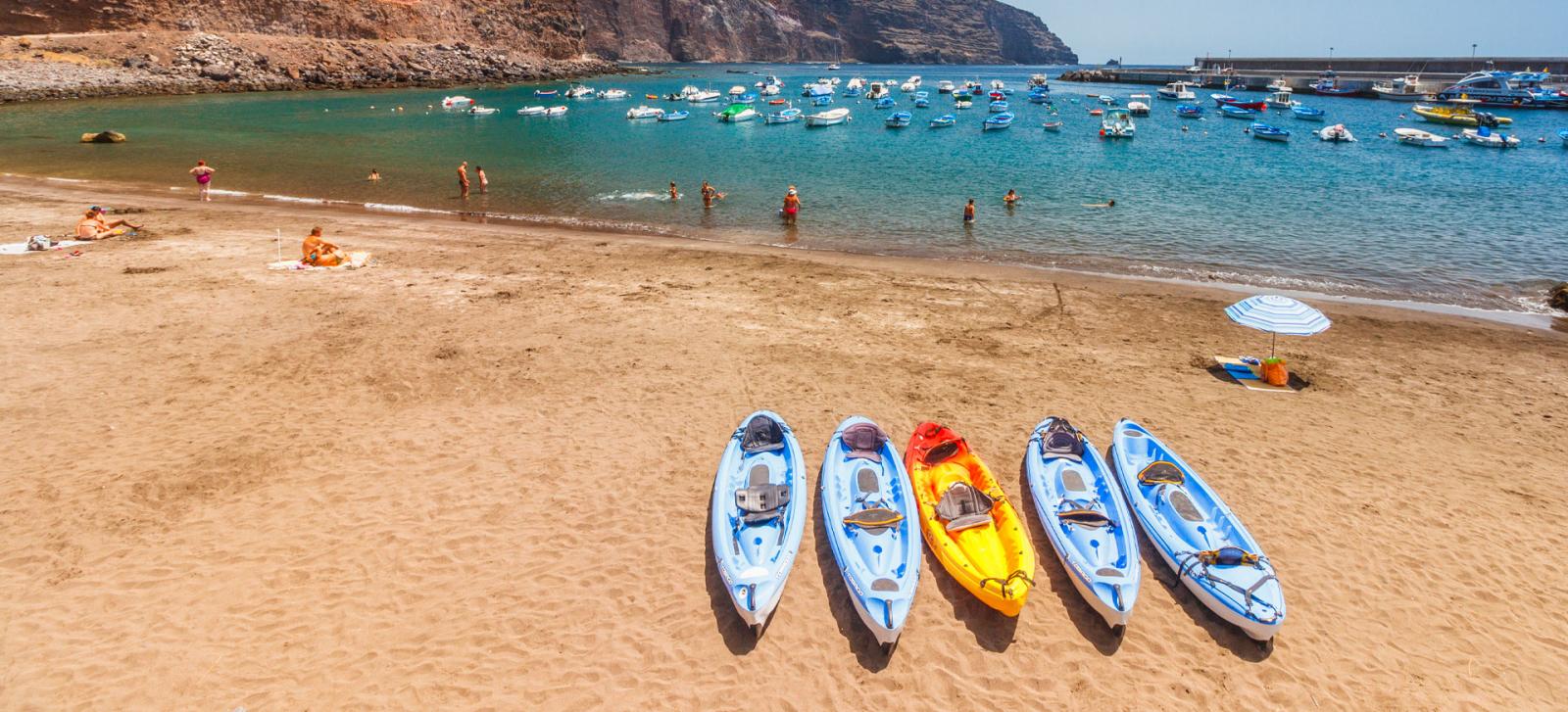 Contenido
For the more daring, scuba diving around La Gomera is almost a must. The transparency of the water lets you see up to a distance of 30 metres under water, allowing you to witness a spectacular display of colour and life on every dive. Trumpetfish, parrotfish and tigerfish, along with brown and black eels, blowfish and, even, lobsters provide a seascape that is worth admiring. With luck, you might also see one of the five species of sea turtles that frequent the island, as well as stingrays and hammerhead sharks. An unforgettable experience.
Along with the richness of its waters, the particular underwater orography of La Gomera also has its peculiarities. You can find rock formations, bridges, gorges, mountains and gorgeous hidden caves that are millions of years old. The best places for scuba diving are located in the south of the island, in San Sebastián or Valle Gran Rey. The tides, which are somewhat stronger on the northern coast, should always be taken into account when entering the water, but, for the experts, this is the spot on the island where you can enjoy the most spectacular underwater scenery. 
Imágenes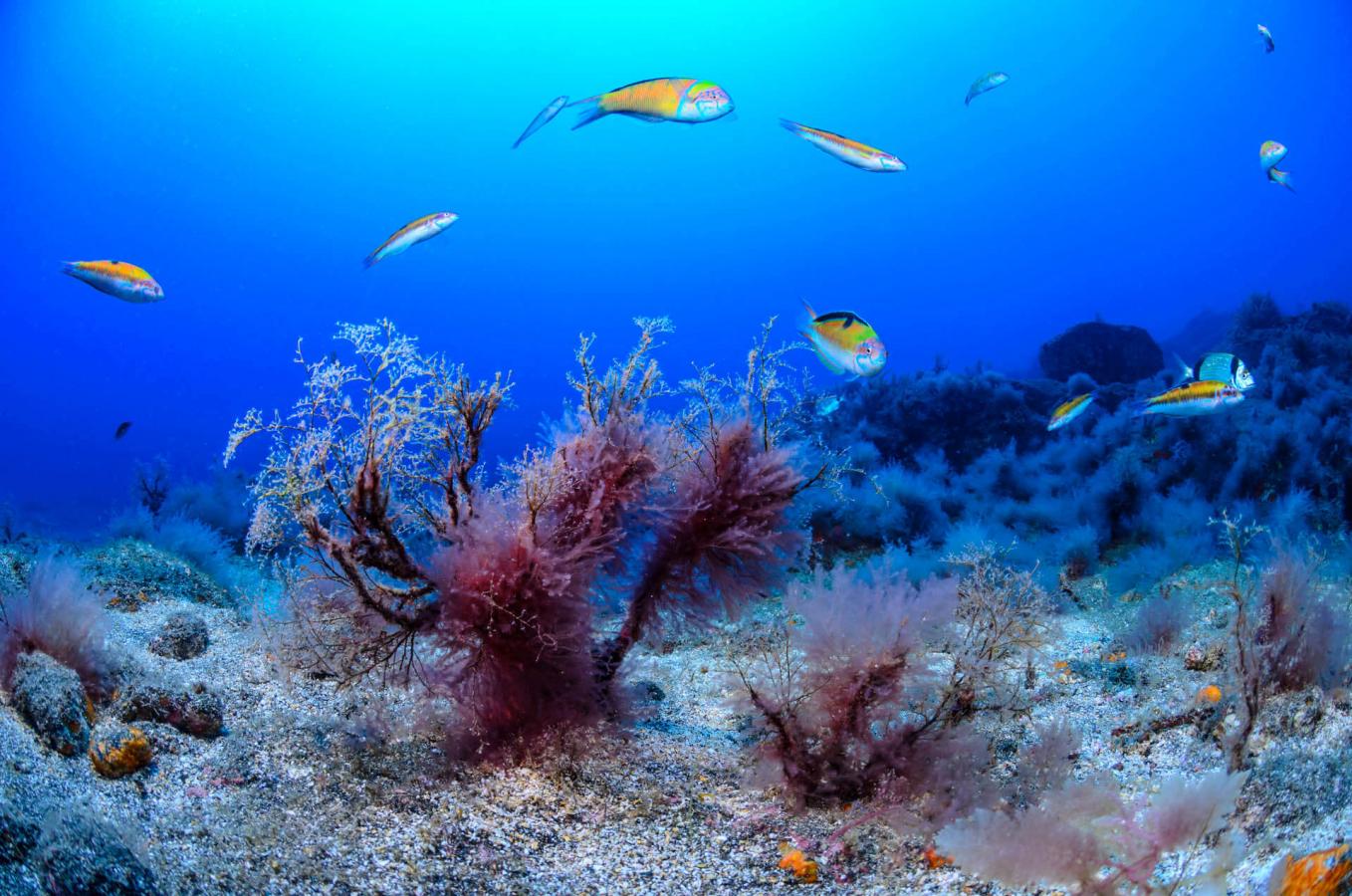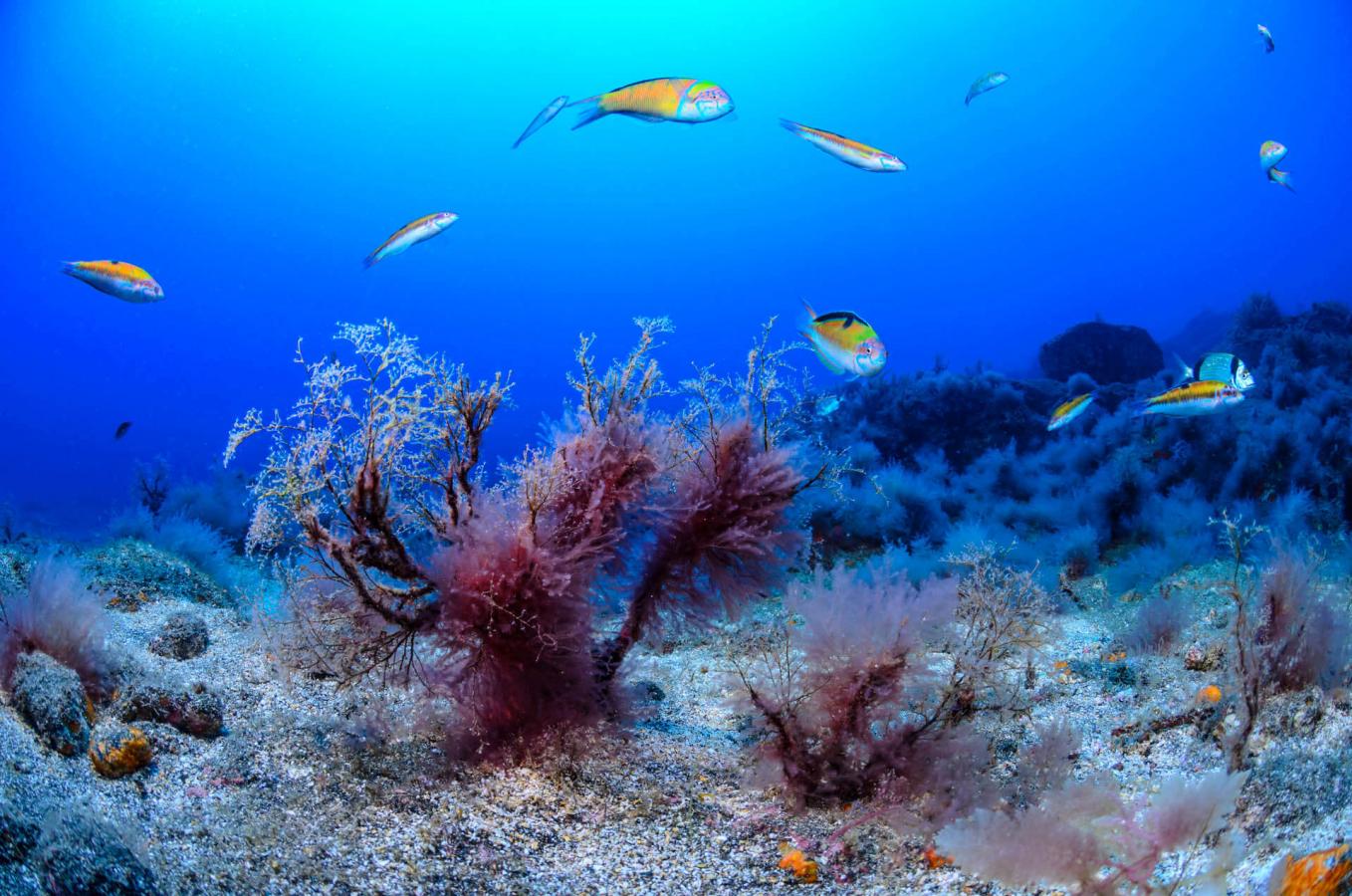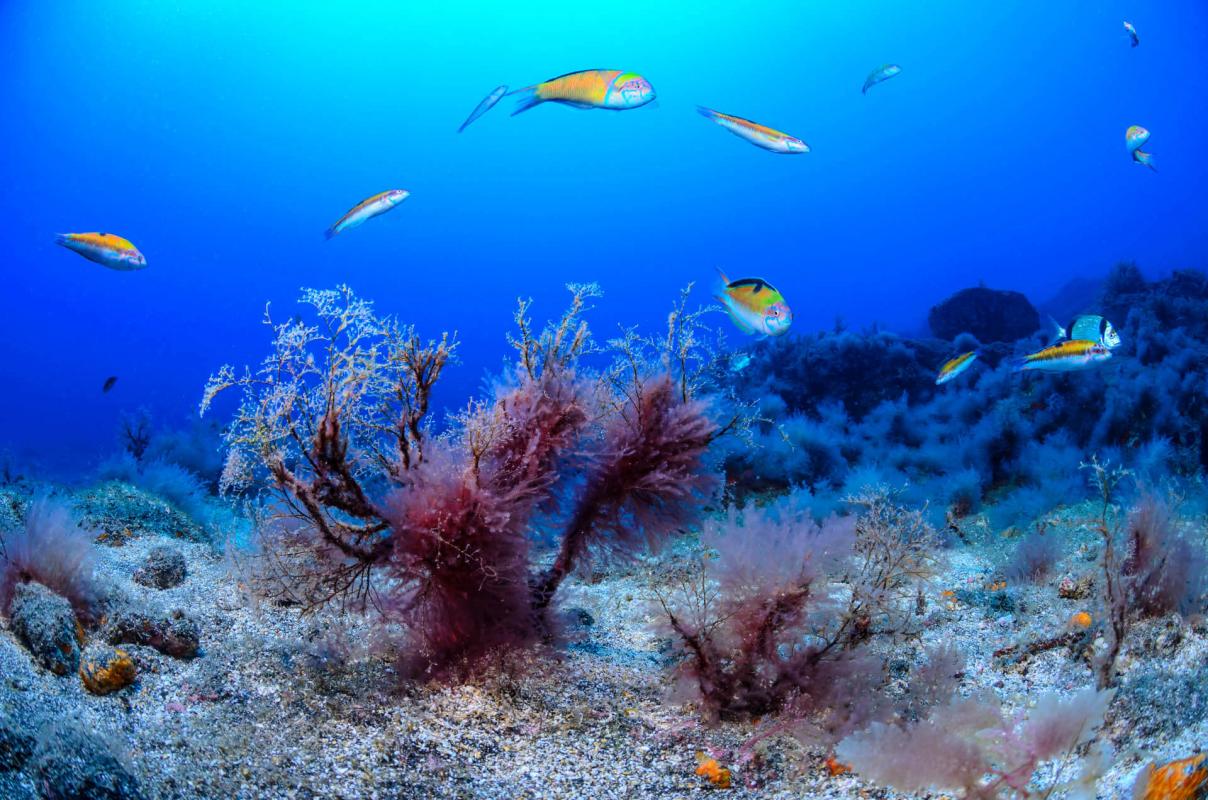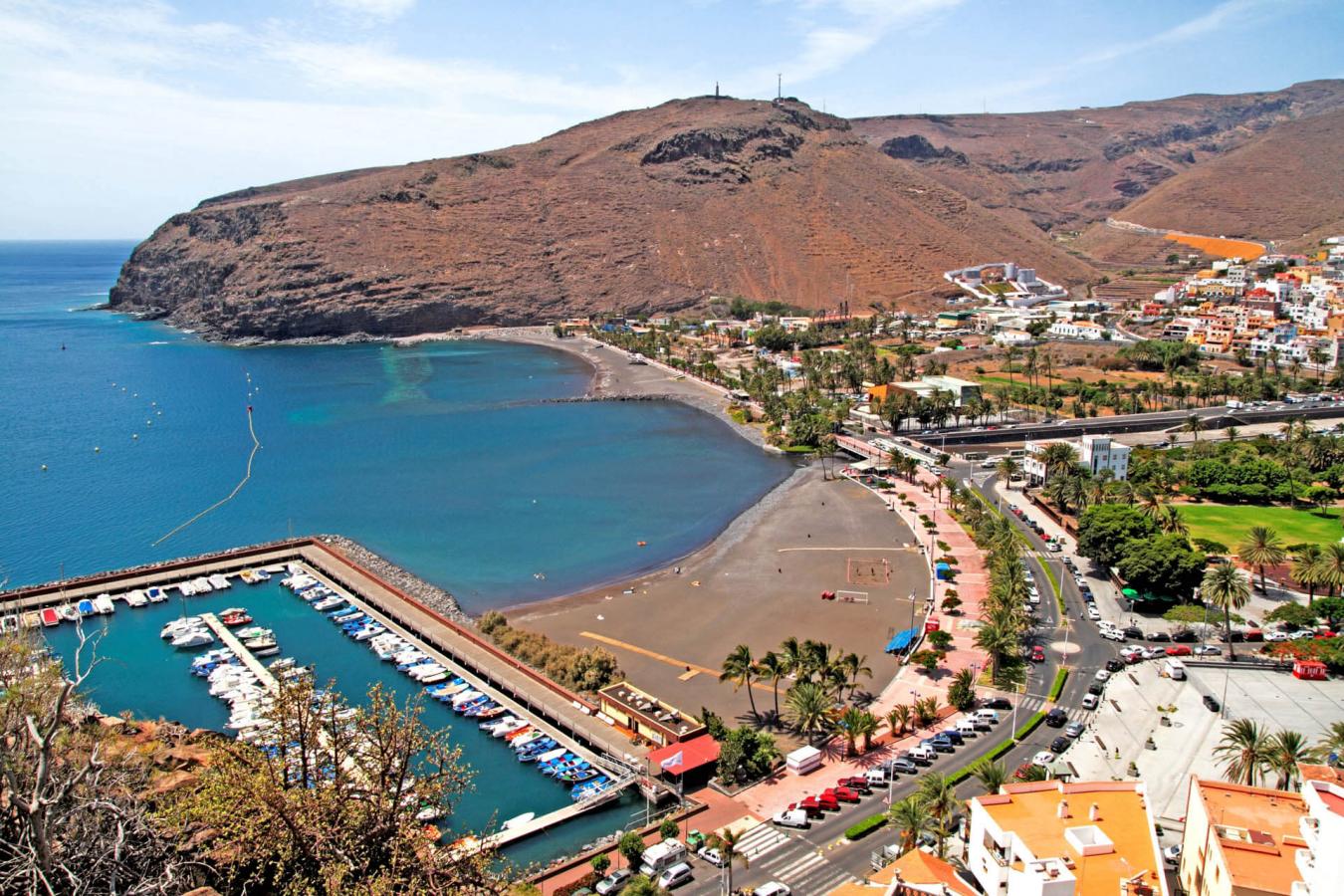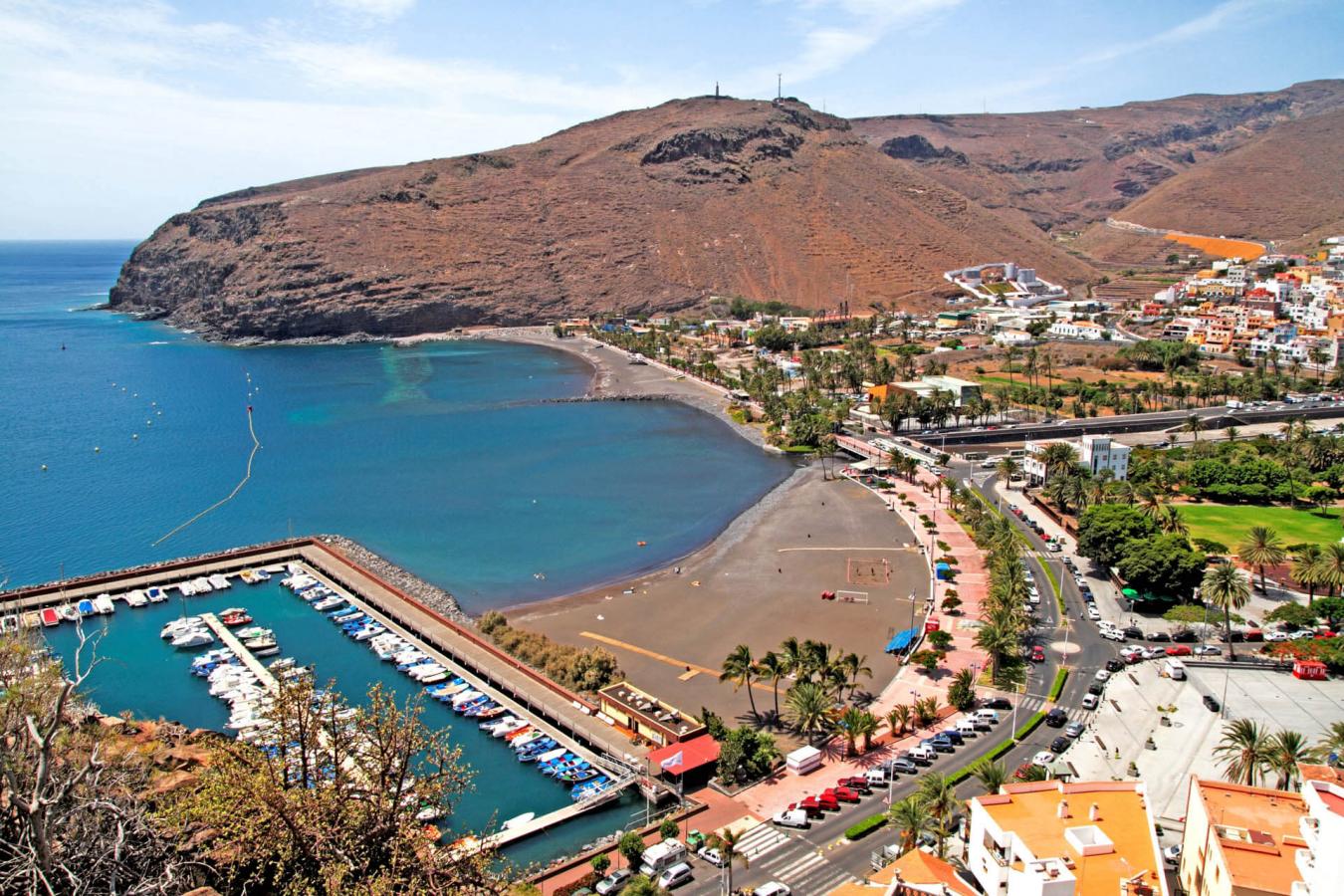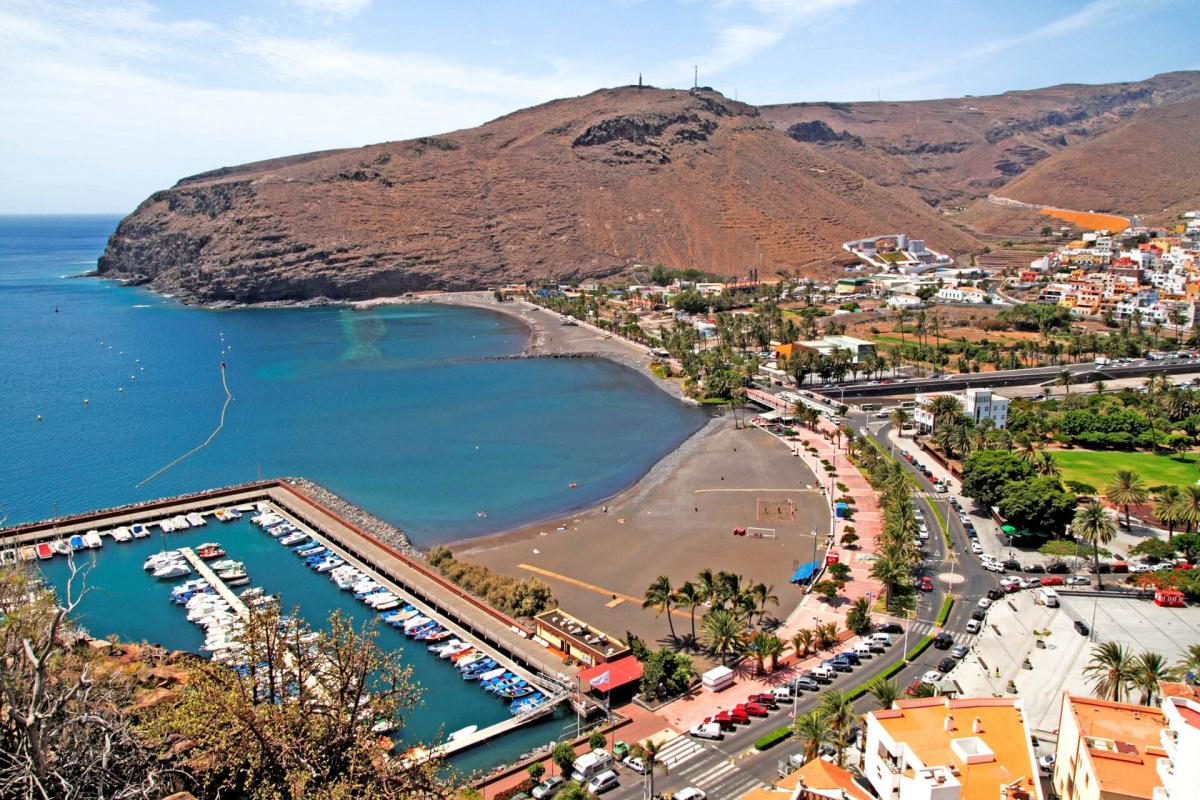 Contenido
Services directory