Contenido
Declared a World Biosphere Reserve by UNESCO, with Garajonay National Park, also recognized by UNESCO as a World Heritage Site, in addition to the National Park, La Gomera has 16 more protected spaces. Eight are natural monuments, three sites of scientific interest, a protected landscape, an integral nature reserve, a special nature reserve, a natural park and a rural park. In addition, the surrounding sea strip is a World Heritage Site for Whales by the World Cetacean Alliance. So the options are endless for families who want to see what nature offers and for their children to learn to respect it. Enjoy these unforgettable adventures thanks to the good weather in La Gomera... 

Imágenes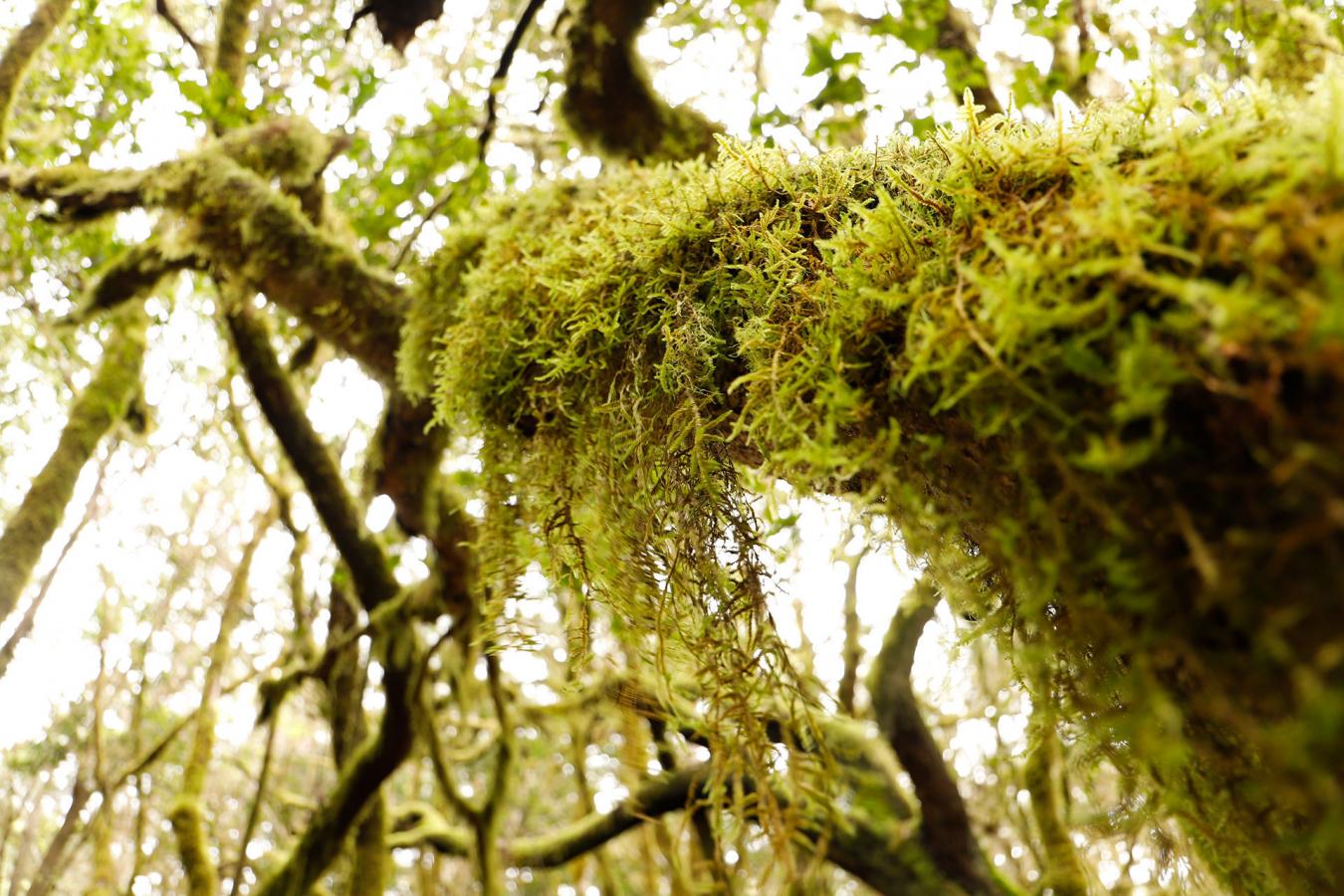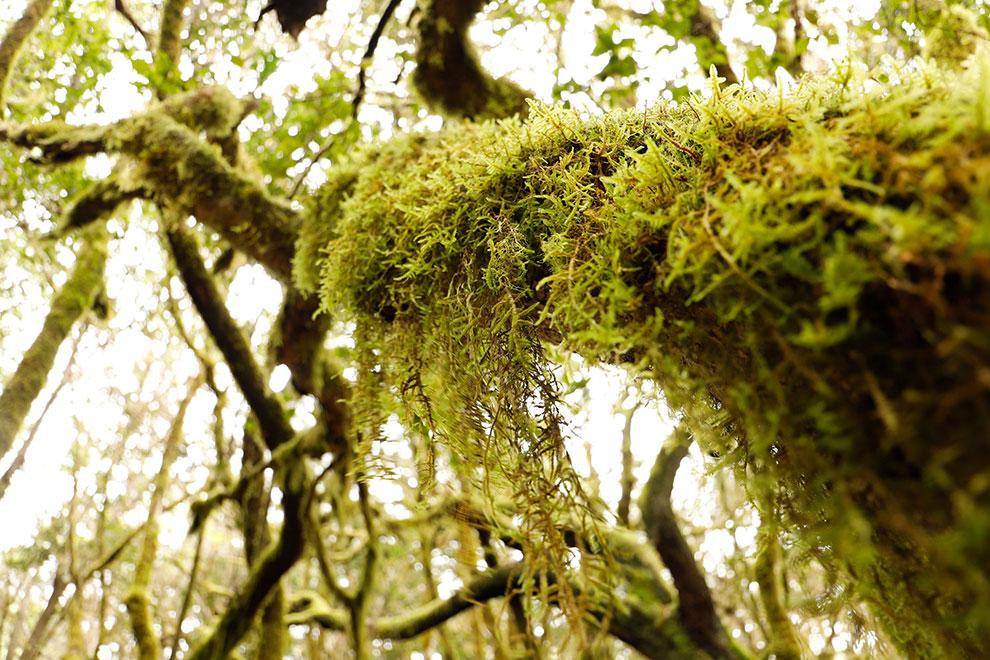 Educational Trails Along the Coast and the Sea
Contenido
Learning to Swim in the Sea

On Vueltas Beach, located in Valle Gran Rey, you can have such a first contact with the sea in an environment protected from sea currents. The ideal time for children to learn is from 4 years of age. The technique is to gradually introduce yourself to the water, always from where you stand, with the certainty of going hand-in-hand with the guard first, and then always under his/her careful surveillance and using any flotation method corresponding to the age of each child.
Imágenes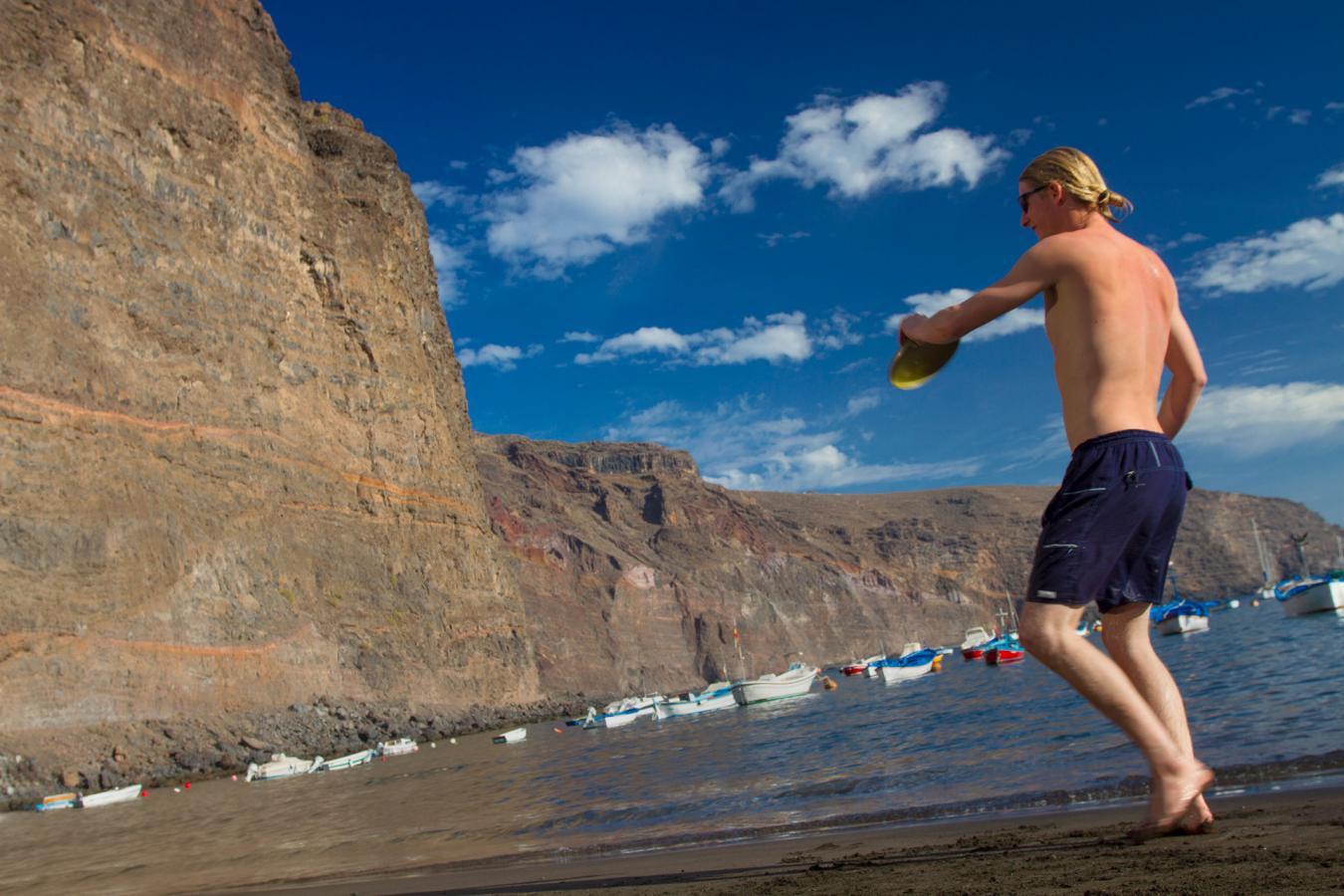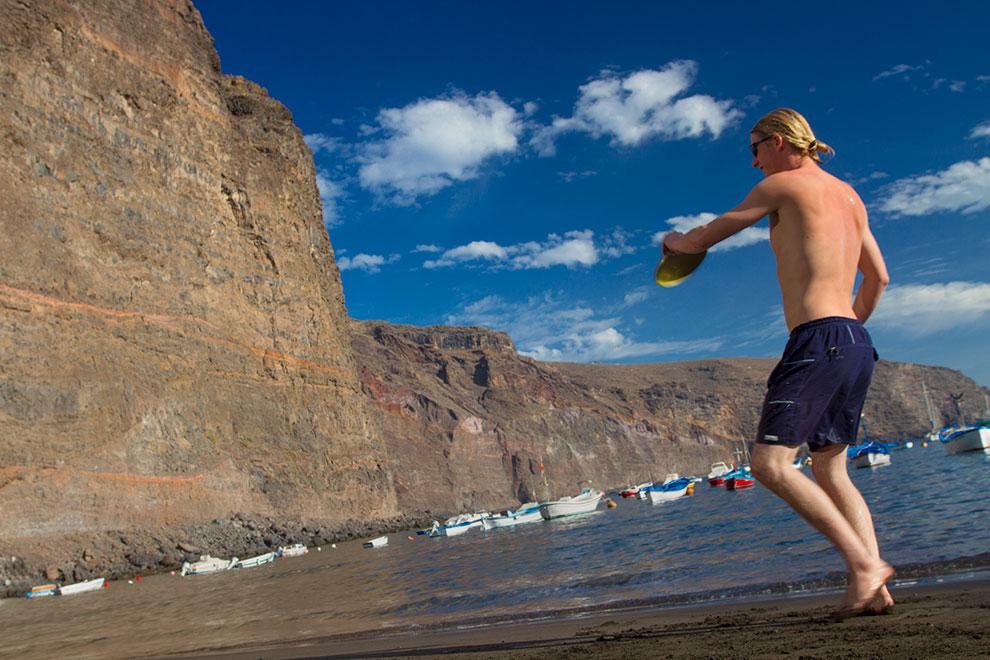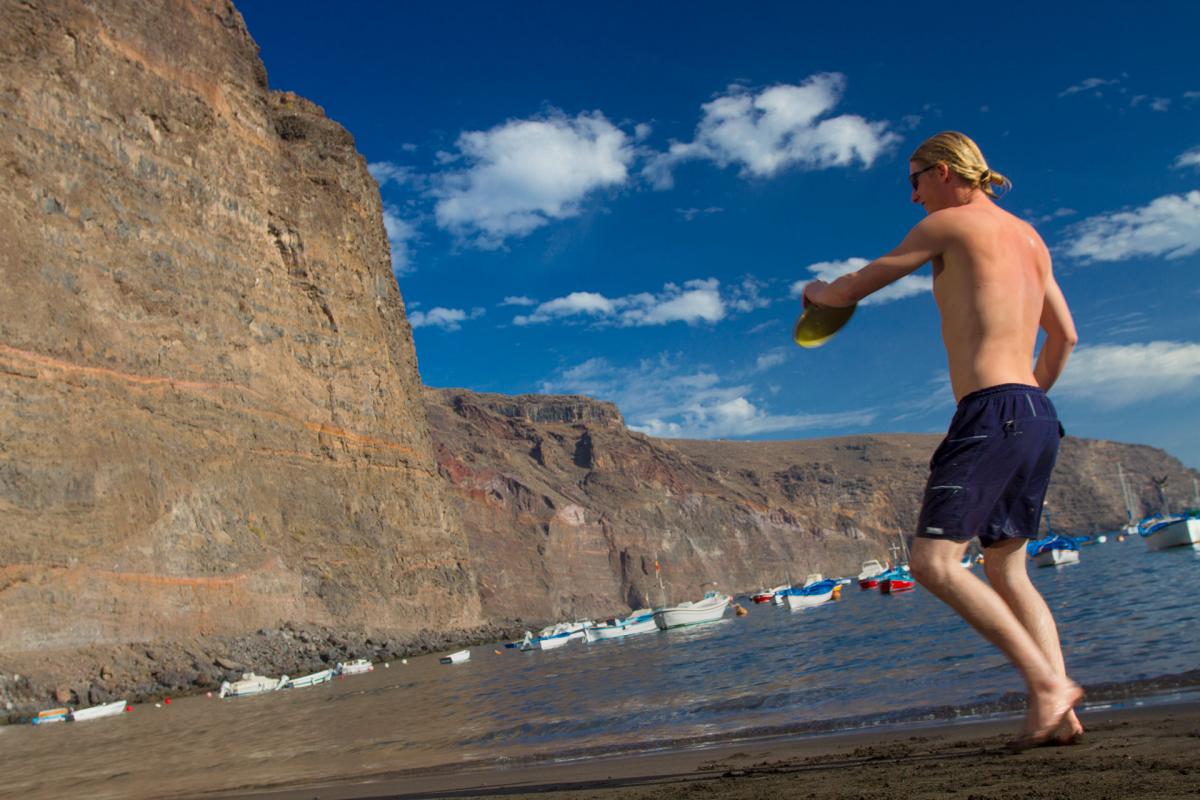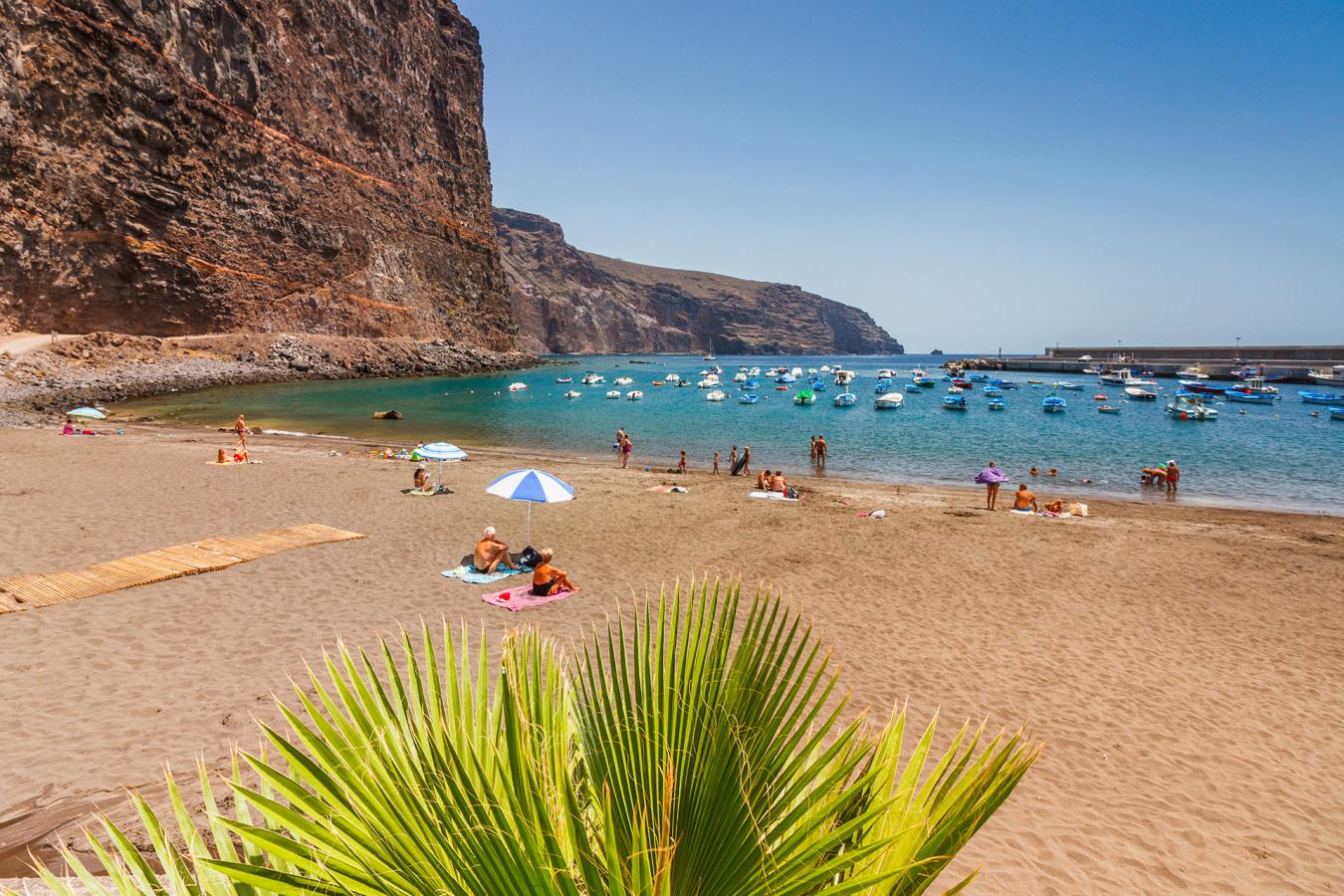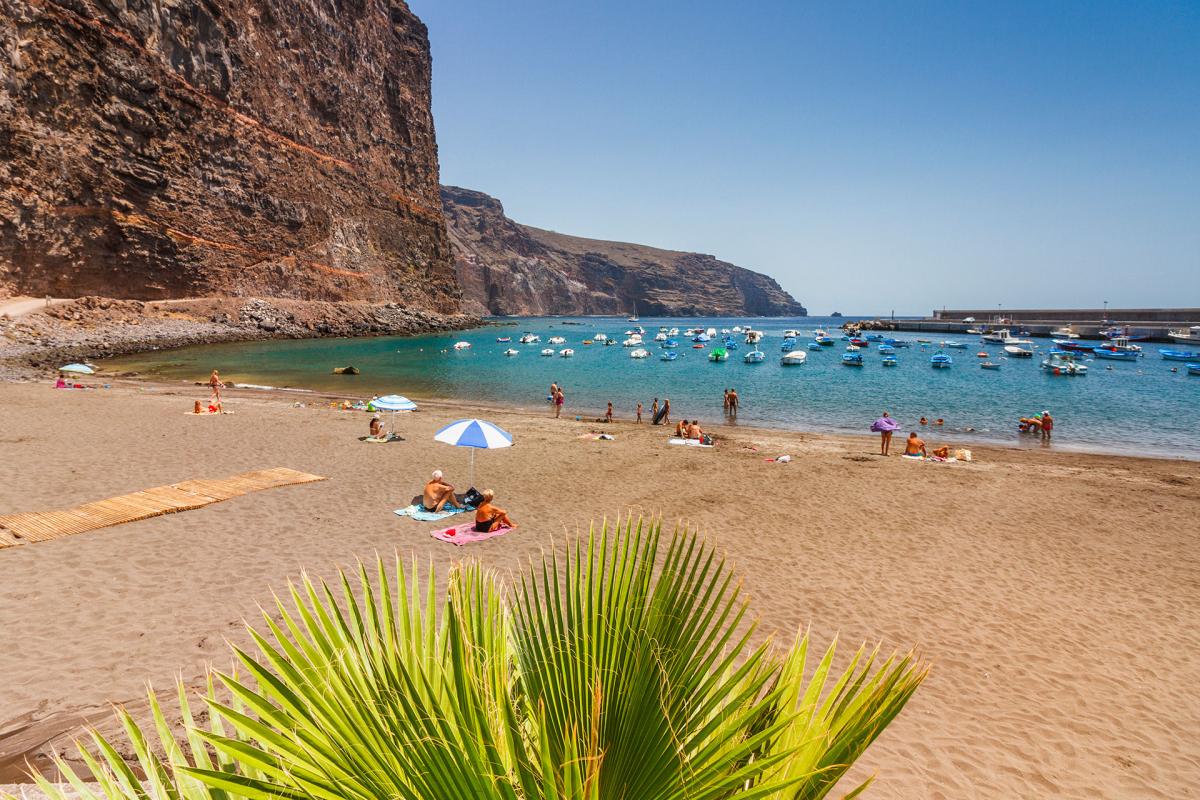 Contenido
Kayaking Tour 

Rowing with children is a good way to spend some family time involving fun, refreshment and laughter. Ideally, start with short walks along the seashore. It is important that the little ones wear a child's life vest, with more buoyancy and straps between the legs that prevent it from going up over their head, and don't forget sun protection. To make it fun, the child can dive in the water by jumping from the kayak. The activity can be carried out by individual kayaking, if the child knows how to swim and always with close supervision, or by double kayaking, in areas such as Playa de Santiago in Alajeró. 
Imágenes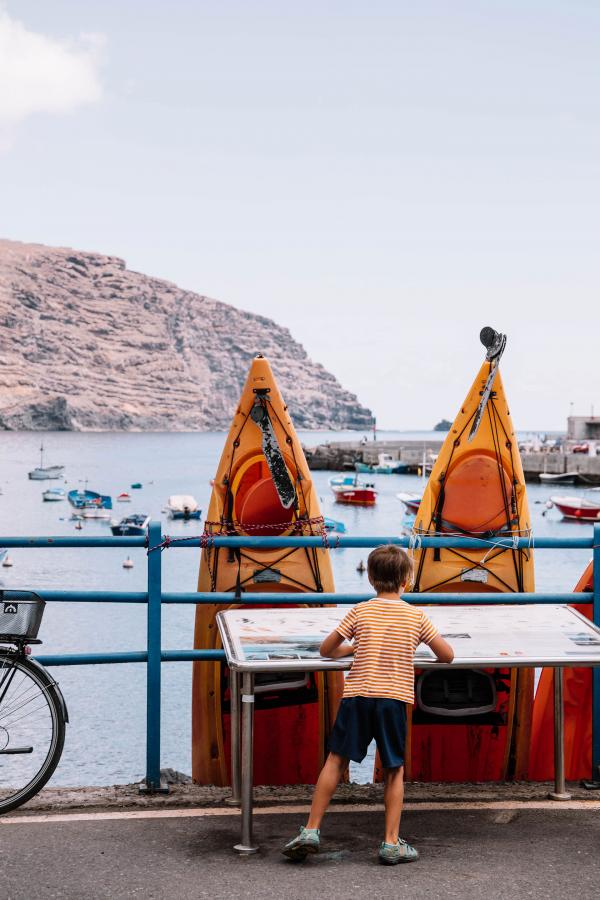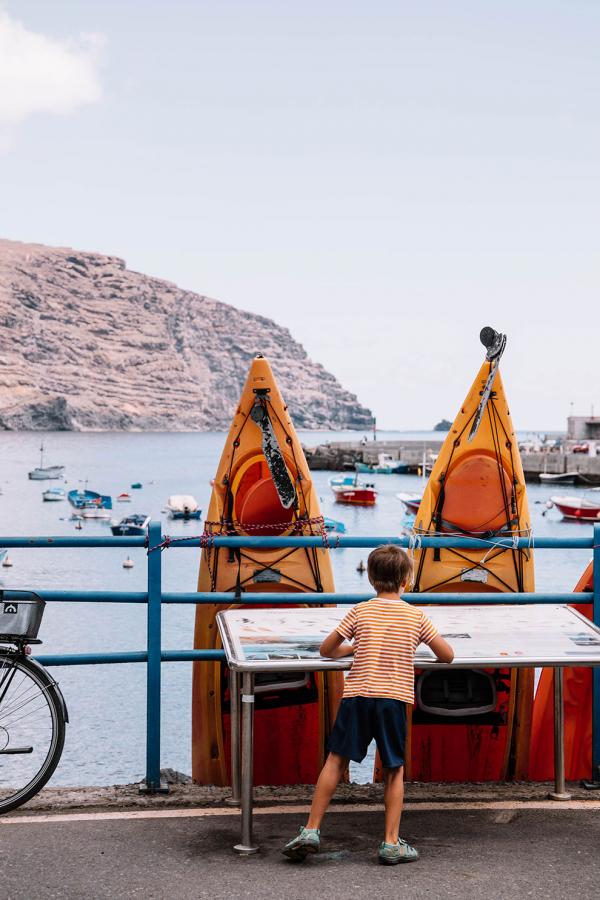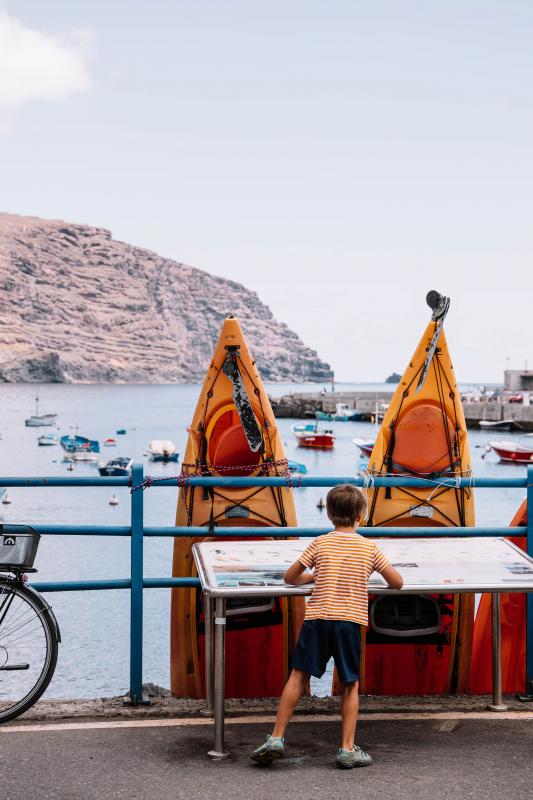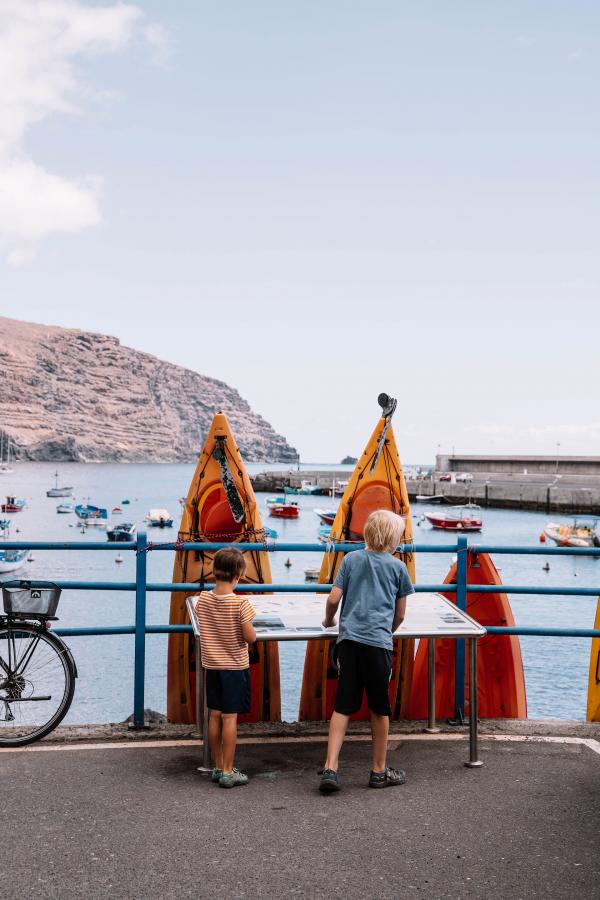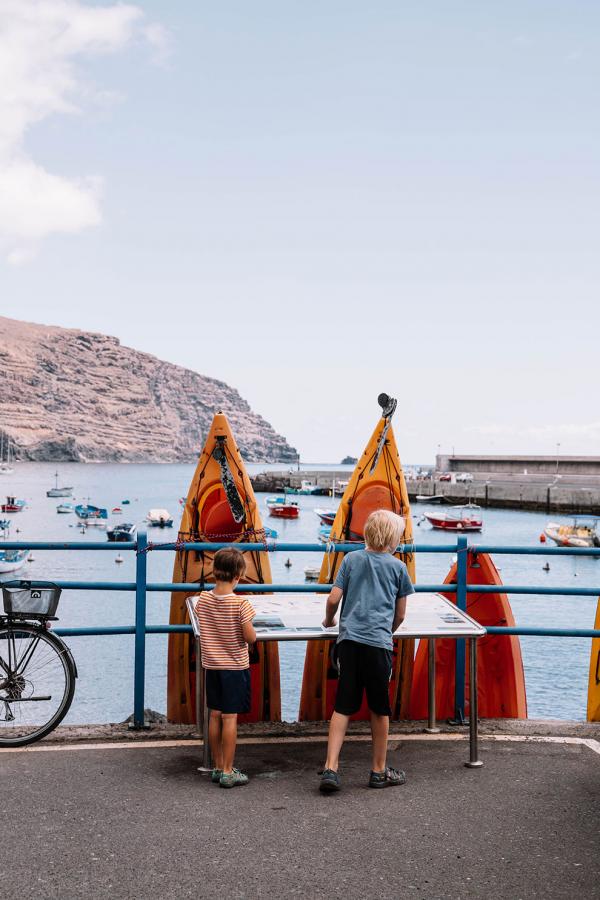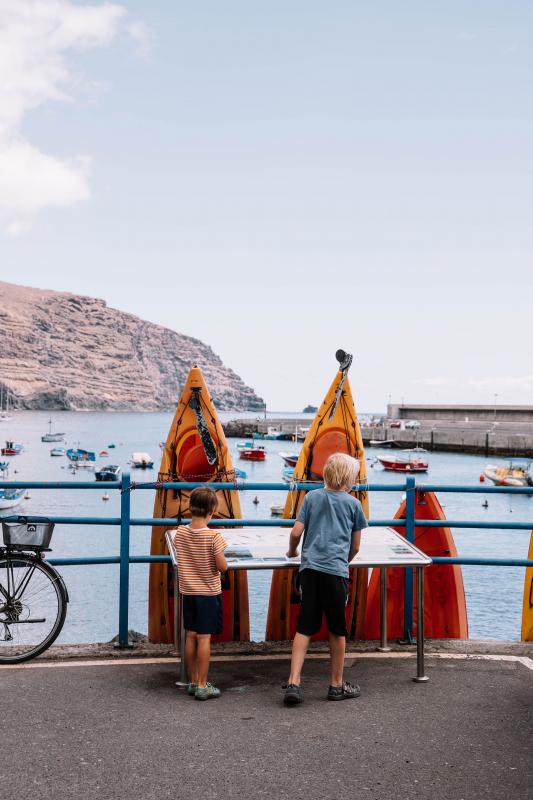 Contenido
Diving Initiation

This is the first stage and there are no complications, since it is only intended for the little one get used to the equipment and to enjoy the water and fauna. If the child is 12 years old he/she can go with his/her own oxygen tank, and if younger he/she can go with an instructor who dives with them in places like La Cueva Beach, in San Sebastián de La Gomera. The minimum age is eight years, when they can reach a depth limit of six meters.
Imágenes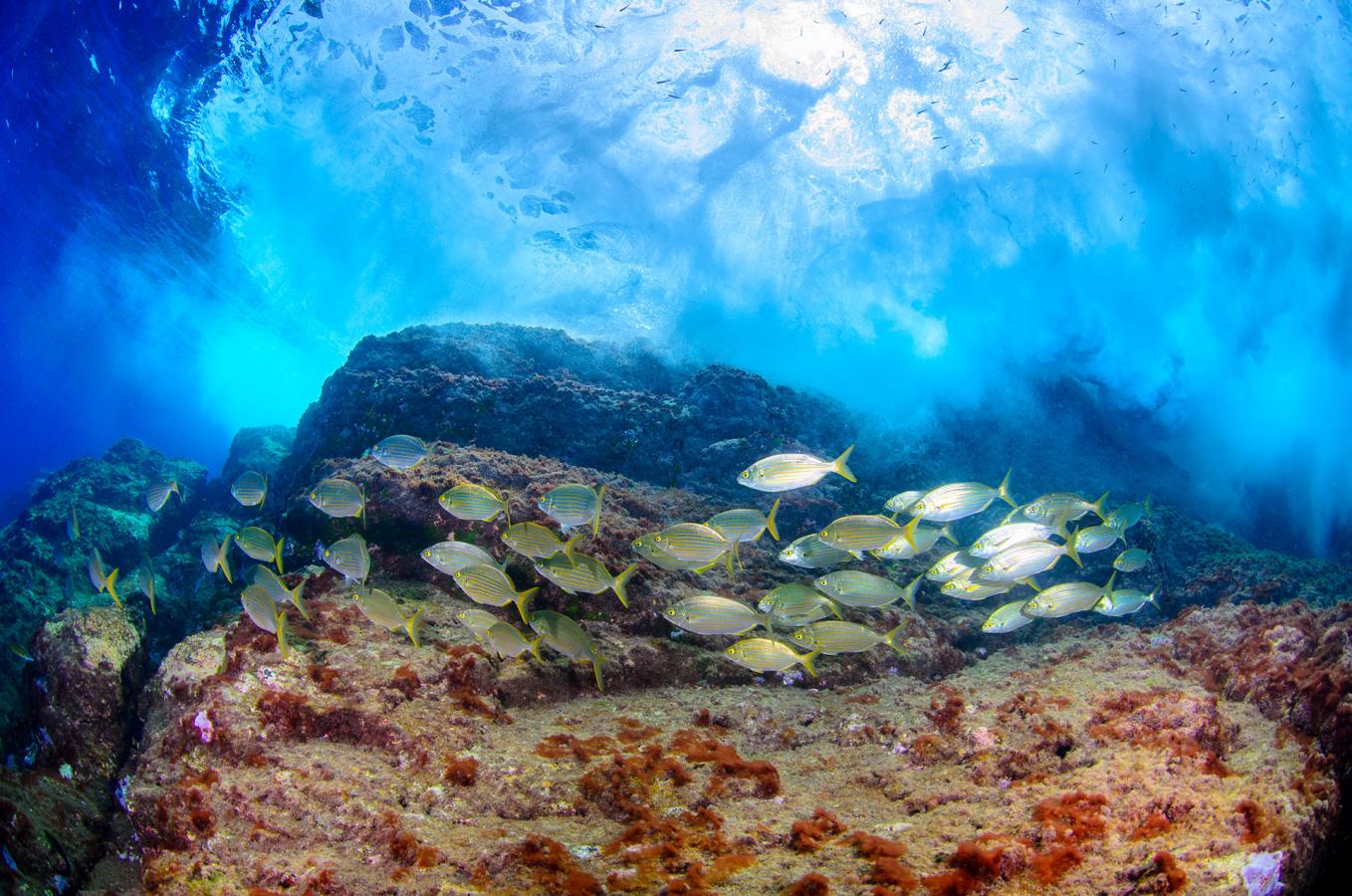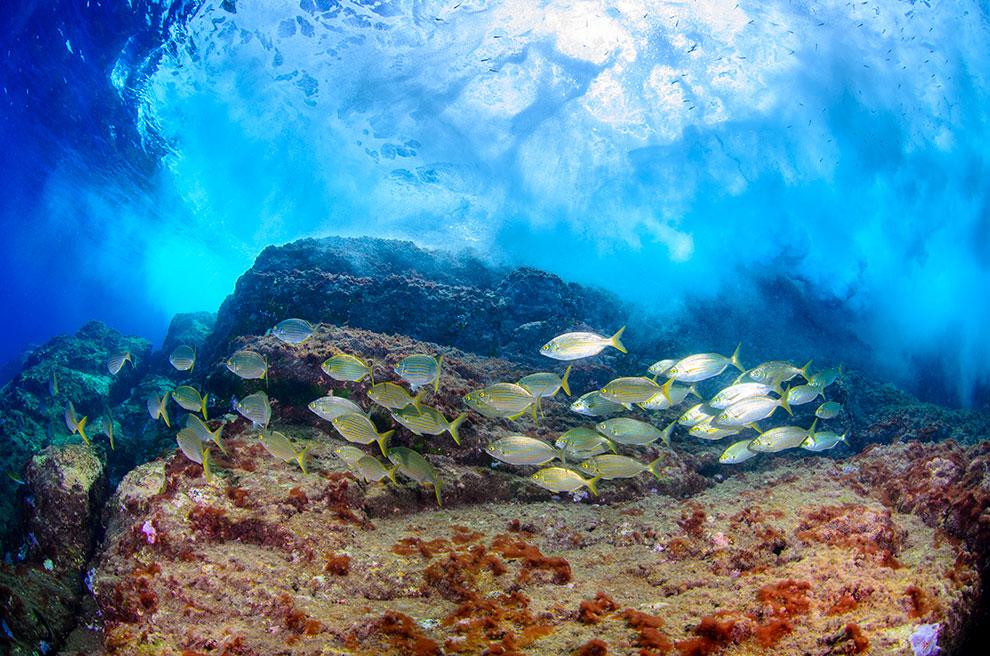 Educational Mountain Trails
Contenido
Hiking in Garajonay National Park 

In the park you can book educational routes as a family to get closer to the laurel forest, formed by different tree species from billions of years ago. They are conserved in very few places in the world and here they embrace and welcome groups with its more than 30 meters of height and special fairytale magic transmitted by its greenery and thickness. The above-mentioned is achieved through games with which children learn to identify trees by the characteristics of their leaves, since in this Park you can find different kinds of forests: the fayal-heath, the laurel forest of the valley, the laurel forest of the slope, the summit heaths..This is in addition to their own climbing shrubs, mosses, fungi and vertebrate fauna that inhabit them. For this adventure it is essential to wear hiking clothes with special care in regards to footwear, food and water for the journey, a binocular magnifying glass to see the details of the leaves and odorous plants, a mobile phone to take photos or record the sounds of nature as well as a notebook to point or draw what catches our attention as good explorers. This activity has no age limit, since it is carried out on the trails of the park or, if you want a longer tour, on Trail 18, the great circular route of Garajonay. 
Imágenes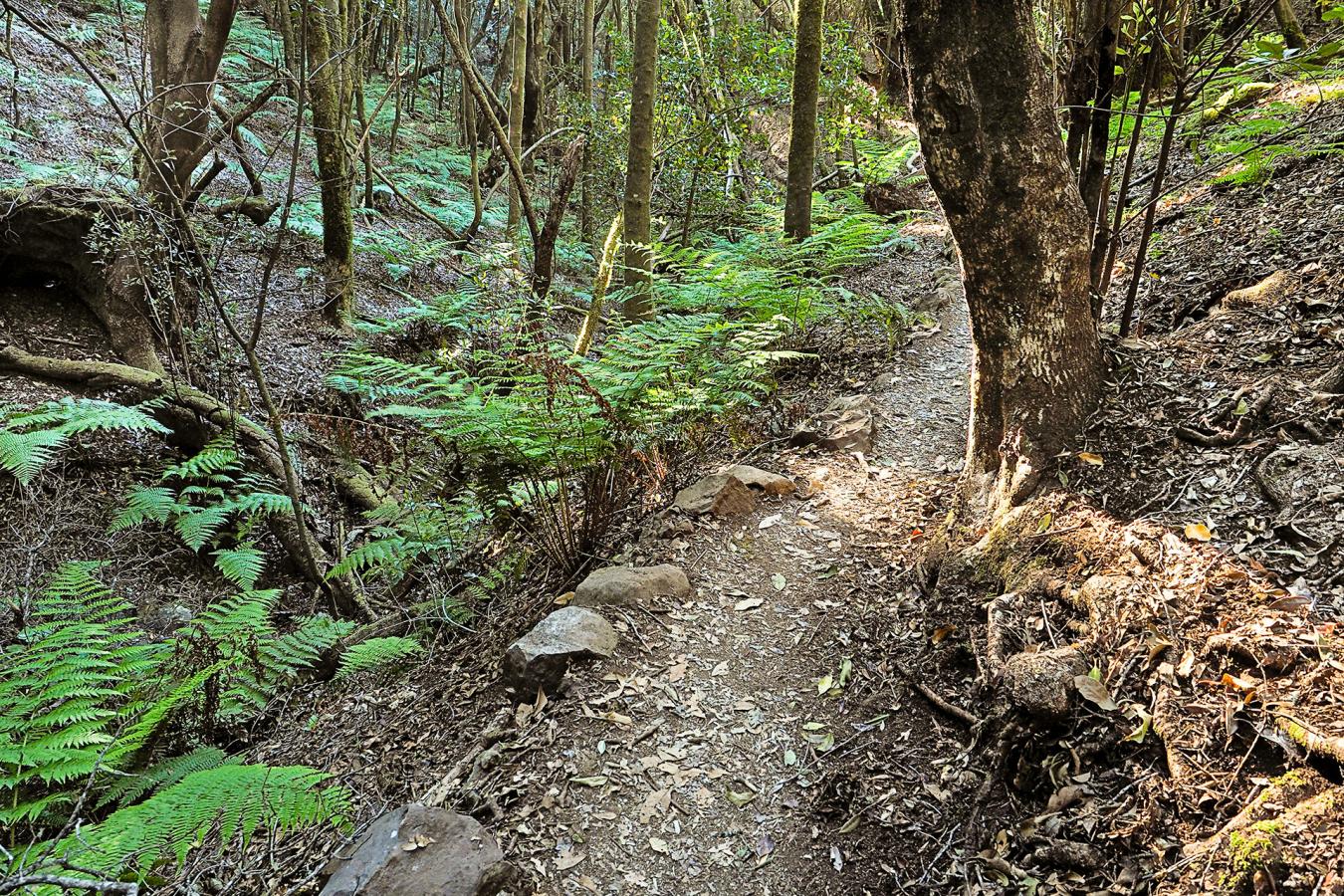 Contenido
The Shepherd's Jump
This activity has a long tradition in La Gomera, as it comes from the movements that the shepherds made throughout the abrupt orography of the island, aided by a spear. The experience activates body and mind, as the person who performs it gliding through ravines they could hardly walk down. For this reason, their learning is aimed at people over 12 years old, "because you already have to have a little bit of arm, since it is difficult to lift that stick, called an astia," explains David Rodríguez Barrera, sports guide of La Gomera. Long, comfortable trousers, comfortable footwear and sun protection are required. A very nice trail is the Roque Cano area, in Vallehermoso.
Imágenes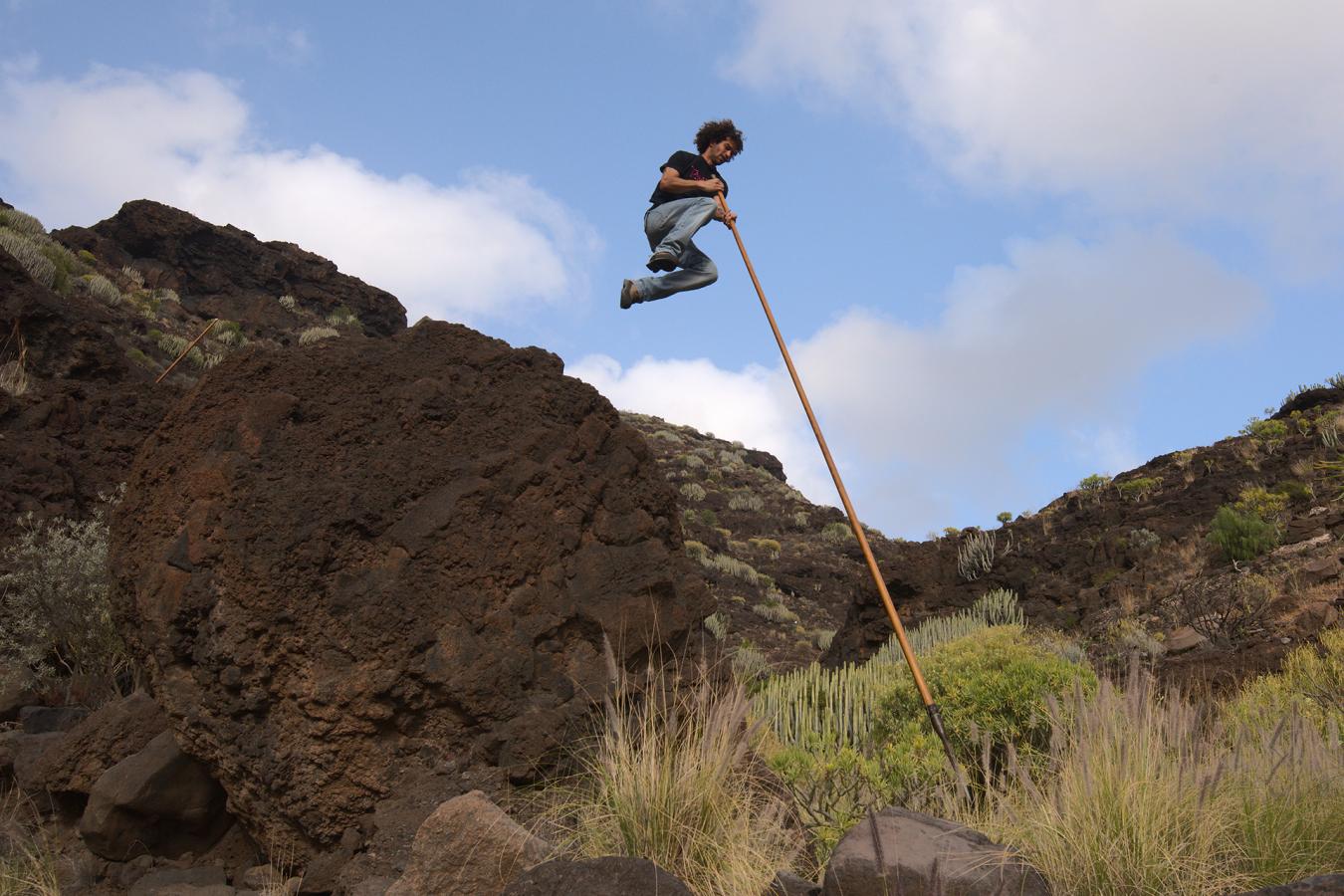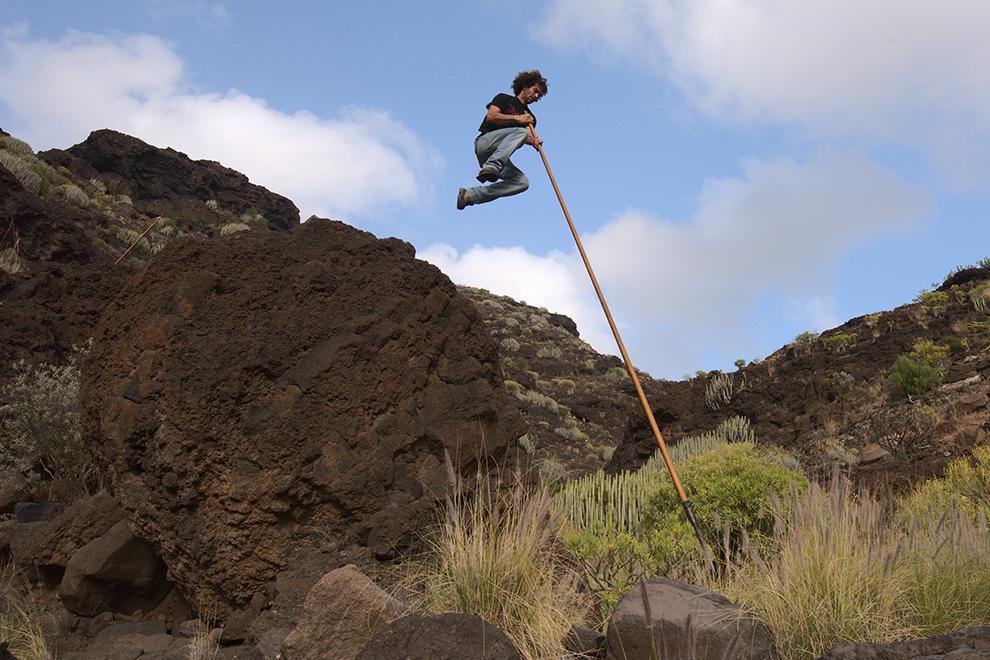 Contenido
Horseback Riding

Coming from the city and never having felt the thrill of seeing horses up close is an unforgettable experience. It is advisable for children of 10 or 12 years old to ride if they want to leave the closed training area. This activity is designed for the initiation of little ones, always led by the guide, who helps them to get on the saddle and leads the horses by hand with a rope. Safety is the most important aspect. Therefore, the necessary equipment for this activity are leggings or comfortable stretched jeans and boots, or sports shoes with a thin sole, so that they do not get caught in the stirrup, as well as a vest, which will protect us from stones, and, of course, the regulatory helmet. There are basic trails for families who are not experts in horseback riding, such as the one from San Sebastián to Hermigua. The trail comprises 25 basic level kilometers and is the most beautiful, because you can see all the vegetation floors of the island.
Contenido
Bird Watching

With this activity children learn to know and recognize, love and respect these species, as well as practice something very important like patience, because you must have it to observe birds. If we go en route to Garajonay National Park, we can find the canary, Berthelot's pipit, the chiffchaff, the Eurasian blue tit, the goldcrest and, although they are more difficult to see, also the laurel pigeons, which are two species endemic to the Park, La Rabiche and la Turqué, only found in this forest. Another trail is through the coastal areas, where you can take advantage of seeing the curlew, the ruddy turnstone and the dunlin. Another trail is the sea, where we have sea birds, such as the famous yellow-legged gulls, or the pelagic bird Scopoli's shearwater, which always lives on the high seas but returns to nest in La Gomera. It is best to wear clothes that blend with the environment we visit, because with colors such as yellow the birds will see us from afar and go away. Furthermore, it is also important to carry binoculars and a telescope if you have them, which will allow you to observe the birds from much further away and enjoy their natural behavior. 
Imágenes