Contenido
If the sea conditions permit, you will be able to enjoy an unforgettable view of the natural monument of Los Órganos, a uniquely capricious rock formation with vertical pillars similar to the gigantic tubes of an enormous church organ.
Imágenes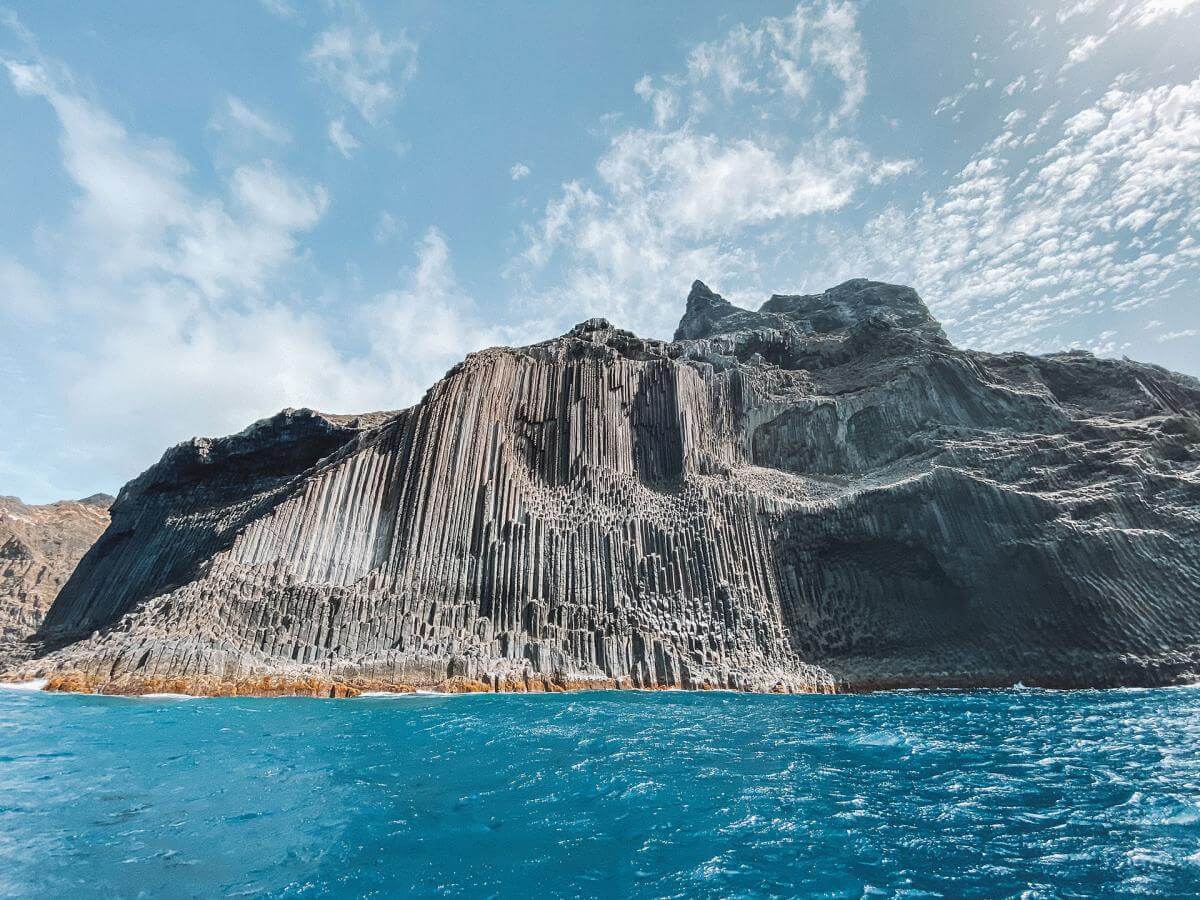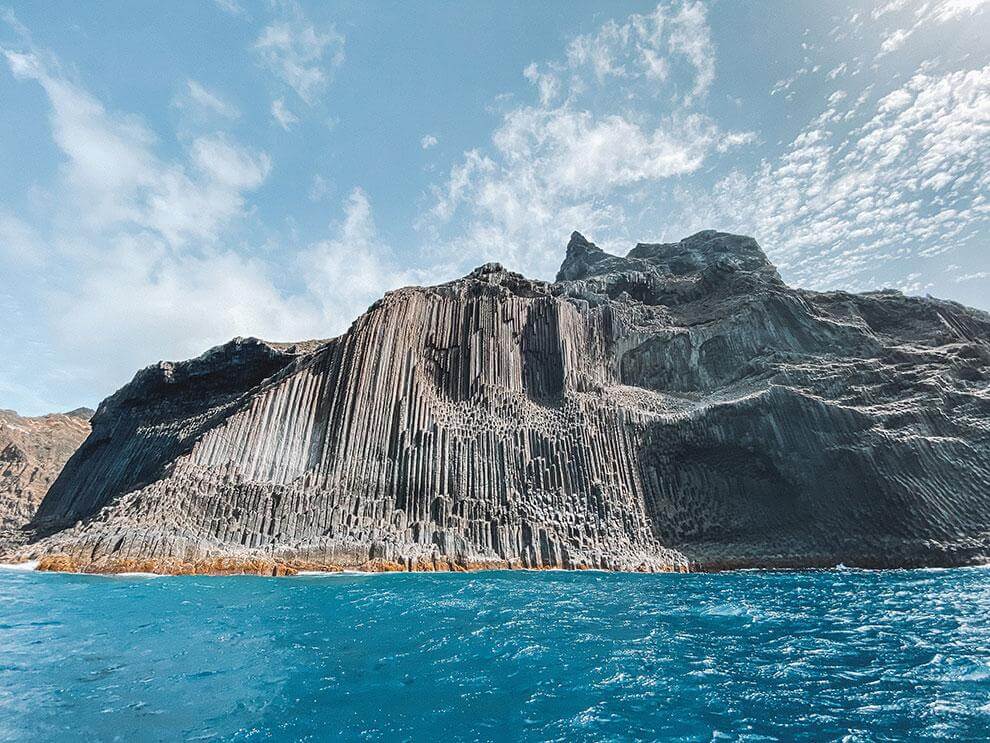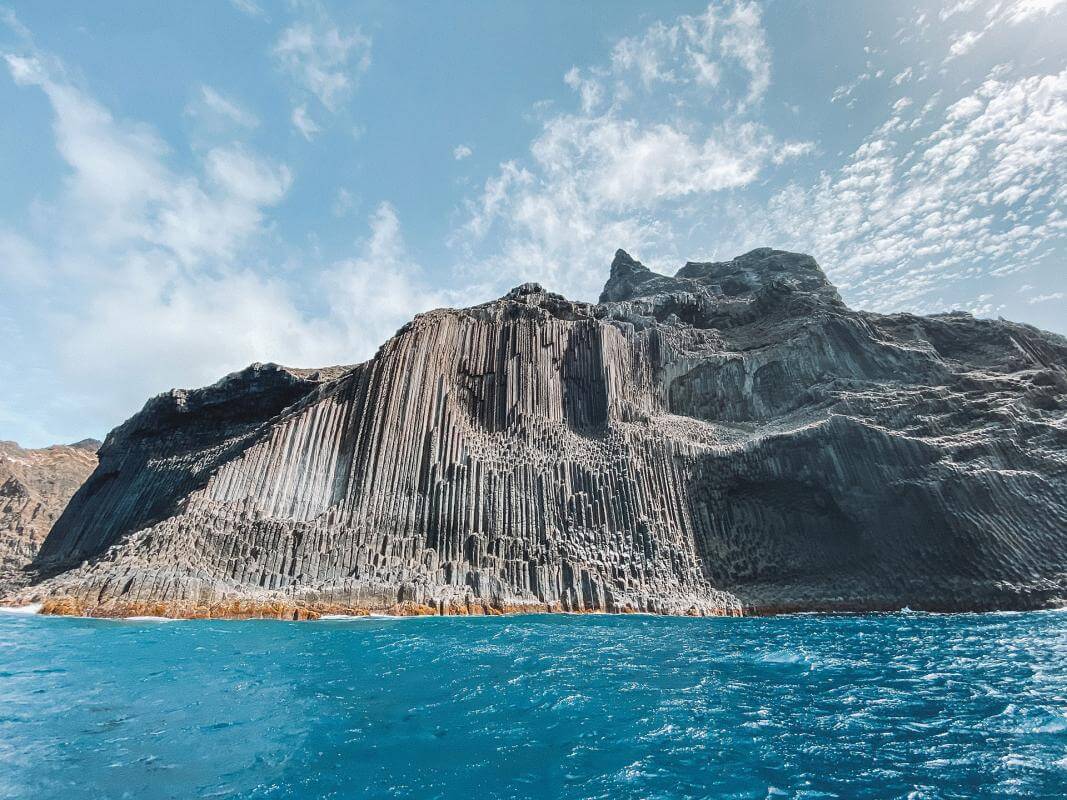 Contenido
Reasons to visit it? So many; here are a few:
- Only on very rare occasions does nature allow one of the most surprising volcanic phenomena to be displayed with such clarity: The first time you see it, it exceeds any preconceived idea you could have imagined.
- It is a kind of architecture that is not the product of chance, a mathematical pattern which, because of the conditions under which it formed, distributed the lava in pillars with a hexagonal base.
- This gigantic organ stands around 87 metres tall and is 191 metres wide, and each pillar is over one metre thick. Originally, it was part of a volcano that began erupting. The strange formation can be explained by the viscosity of the lavas that formed it, which ascended the eruptive conduit extremely slowly, and with great difficulty. When they eventually cooled down, they did so forming the hexagonal structure that can be seen today. They are visible as a result of erosion.
- The cliffs of Los Órganos are located in one of the most ancient areas of La Gomera - about 20 million years old - and are a site of great scientific interest for geologists from all over the world. The only way to appreciate their beauty in full is from the sea.
- During the voyage, you will likely sea dolphins and whales. La Gomera is a privileged place for watching whales and dolphins in freedom, although it is more common to see them in the south. These mammals choose the waters of the island for their temperature and abundant food stocks. Some species live in the waters around La Gomera permanently. If you love nature, you will definitely be interested in the trips to see dolphins and whales in freedom.
- The trip to Los Órganos is a unique opportunity to see the island's coast and its villages. If you start your trip from the port of Valle Gran Rey, as you head north you will be able to see all the different coastal villages worth visiting later - Taguluche, Alojera, Tazo and Arguamul. They all have the charm of villages far from the crowds, with their silence and landscapes virtually intact. The traditional houses of this area seem to hang from the steep slopes that fall abruptly into the sea. Perfect for losing oneself in the more rural La Gomera, with the presence of many ethnographic elements such as wineries, oil presses, threshing floors, terraces and domestic ovens. Don't miss a visit to one!
- This geological curiosity cannot be seen on the surface alone - it descends below the sea as well, giving rise to some very remarkable sea floors. The biological wealth this section of the coast of La Gomera is home to has led to it being declared a Marine Reserve. It is the perfect place for the breeding and development of fish like the Mediterranean parrotfish, known as "la vieja". Are you up for diving?
- It is not just a monument of great scenic value and beauty; this area also stands out for the birds you can see, like ospreys and common terns. For all these reasons, it is a Special Protection Area for birds.
- Also, a long time ago, inhabitants of La Gomera would climb down the slippery walls to scrape off a lichen that grows in places exposed to the trade winds from the rock. This lichen was used to make purple dyes. Can you imagine that?
You can consult the companies that pursue this activity to visit Los Órganos, on a boat trip that travels along the coast of La Gomera to this unforgettable natural monument.
Imágenes