Contenido
La Gomera is an island where handicrafts have gone from being a basic element of daily life to being desired and bought by tourists and visitors. Chácaras, drums, products made of wood, clay pots, rugs, palm baskets... all are part of the great variety of handicrafts of La Gomera, which stand out for authenticity and originality; and which today are still made in the same way as the ancient inhabitants of the island did. 
At present, there are a great variety of handicrafts on the island of La Gomera; however, the most traditional crafts such as pottery, woodwork, weaving and basketry stand out.
If you visit La Gomera, discovering its handicraft traditions will make you fall in love with it even more. 
Imágenes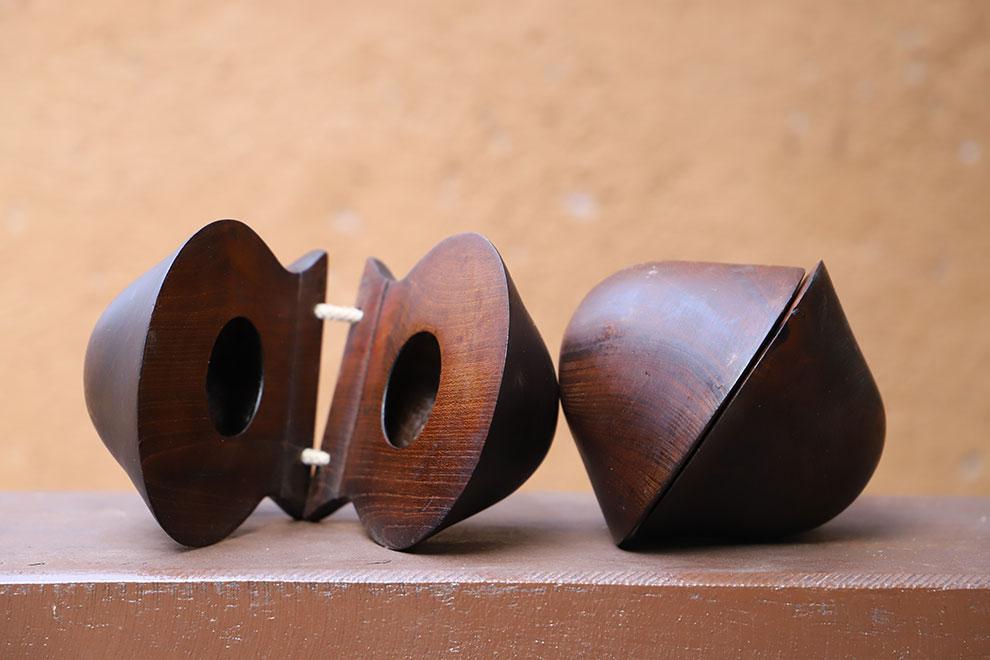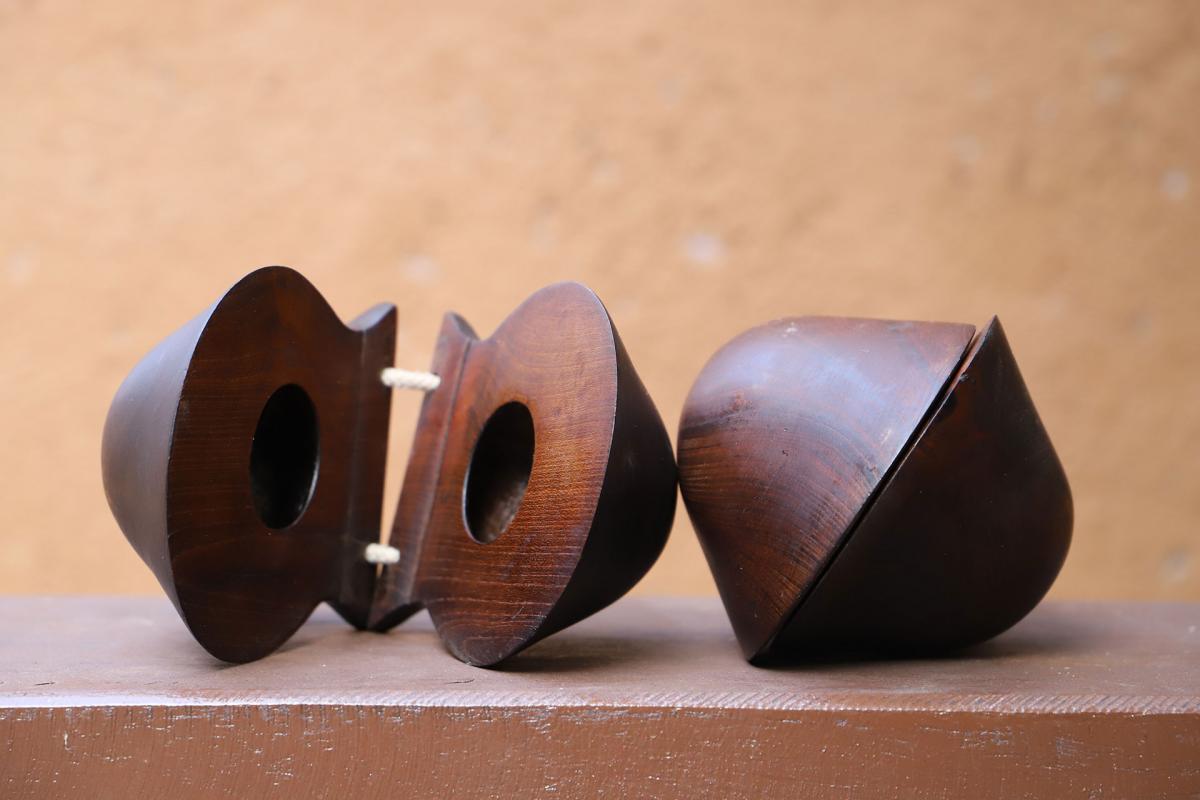 Contenido
Traditional Ceramics or Pottery
Ceramics is the most outstanding craft of the island of La Gomera. It is a craft that is still carried out in the traditional way, by hand and without a lathe. The pottery in La Gomera is made with clay extracted from the ravines of the island, sand and almagre, which gives the reddish tone to each of the pieces that characterizes them so much. 
The production process of a traditional clay piece can take approximately one month. This process begins with the search for clay and then mixing it with sand, forming the material with which the figure to be made is molded. Once molded, it is left to dry and then imperfections are eliminated by smoothing it with stone and water, before being dried again and fired in a traditional wood-fired oven for at least five hours. 
This craft is mainly practiced in the village of El Cercado, where most of the workshops can be found and where you can visit the Las Loceras Interpretation Center, a tourist attraction where you can learn more about this work and the different pieces that are created.
Imágenes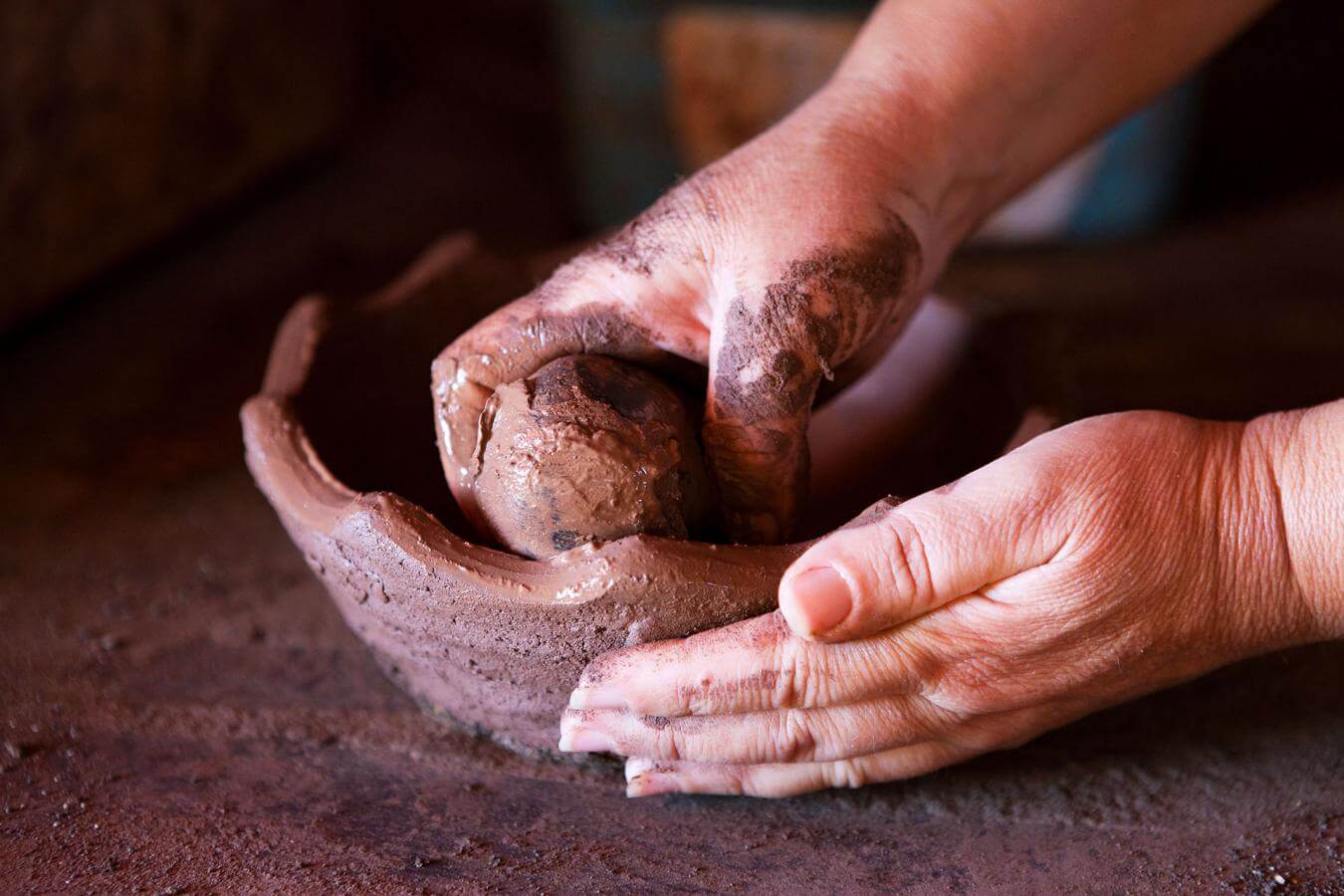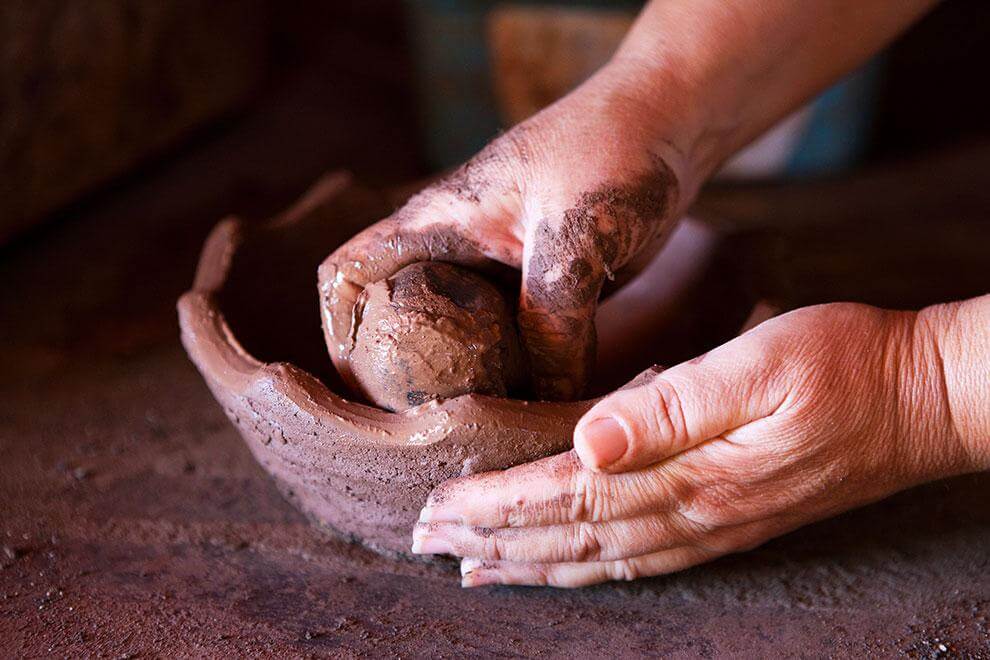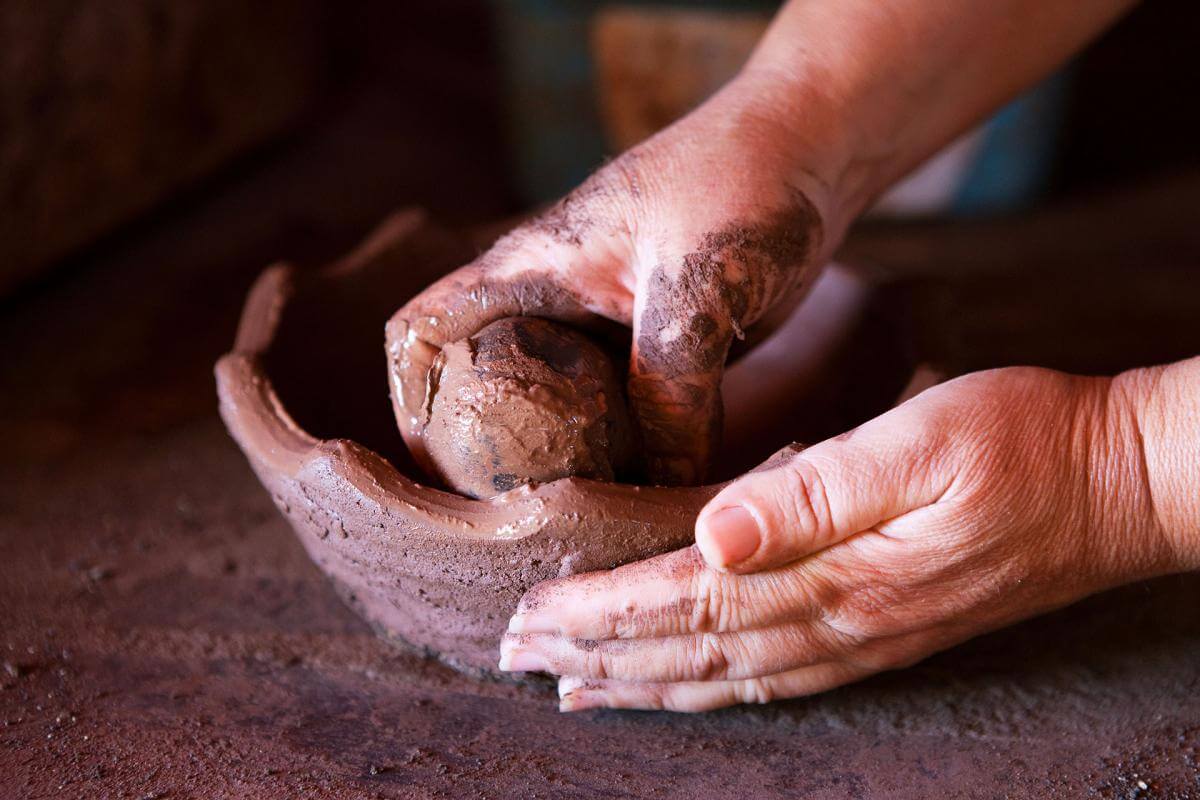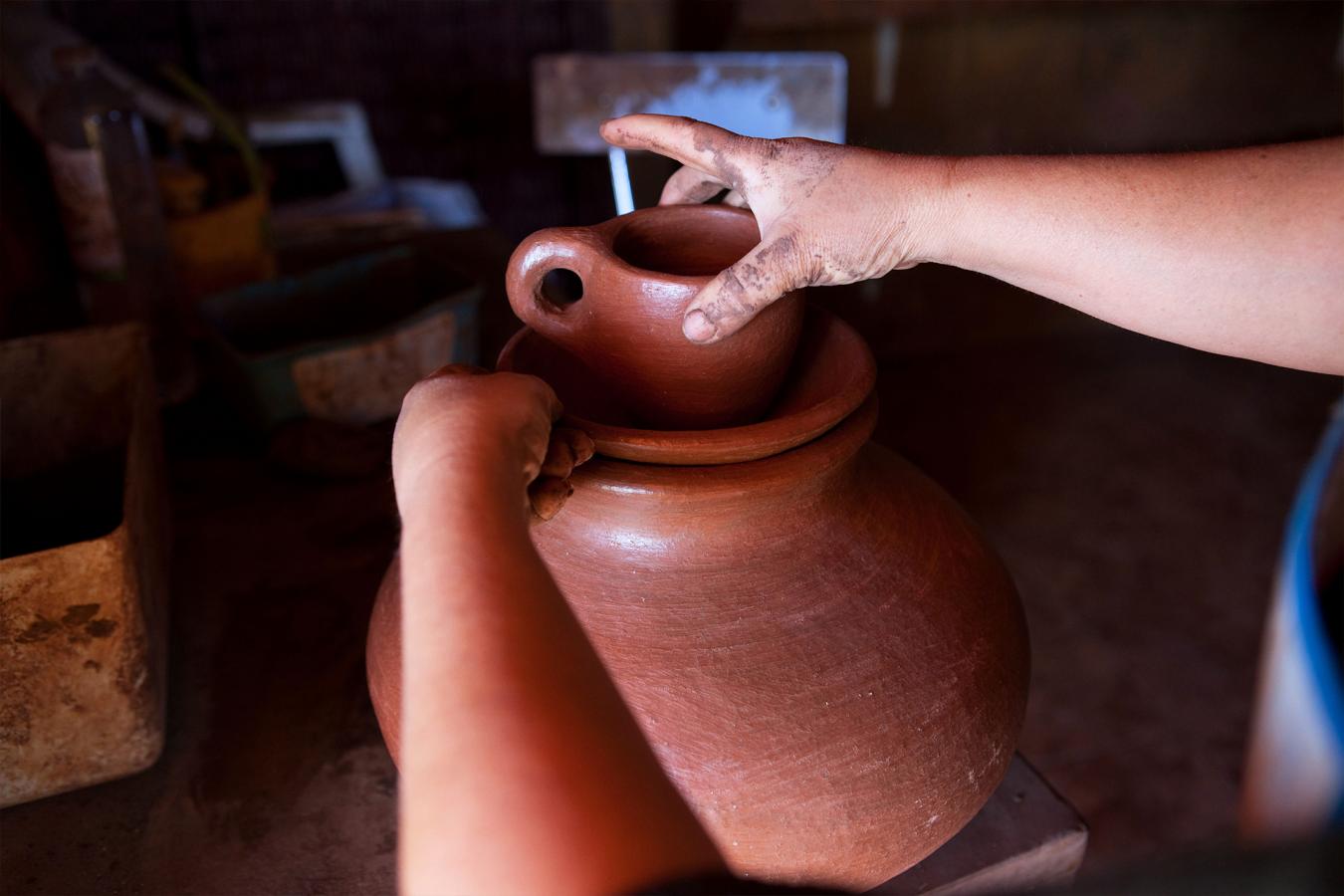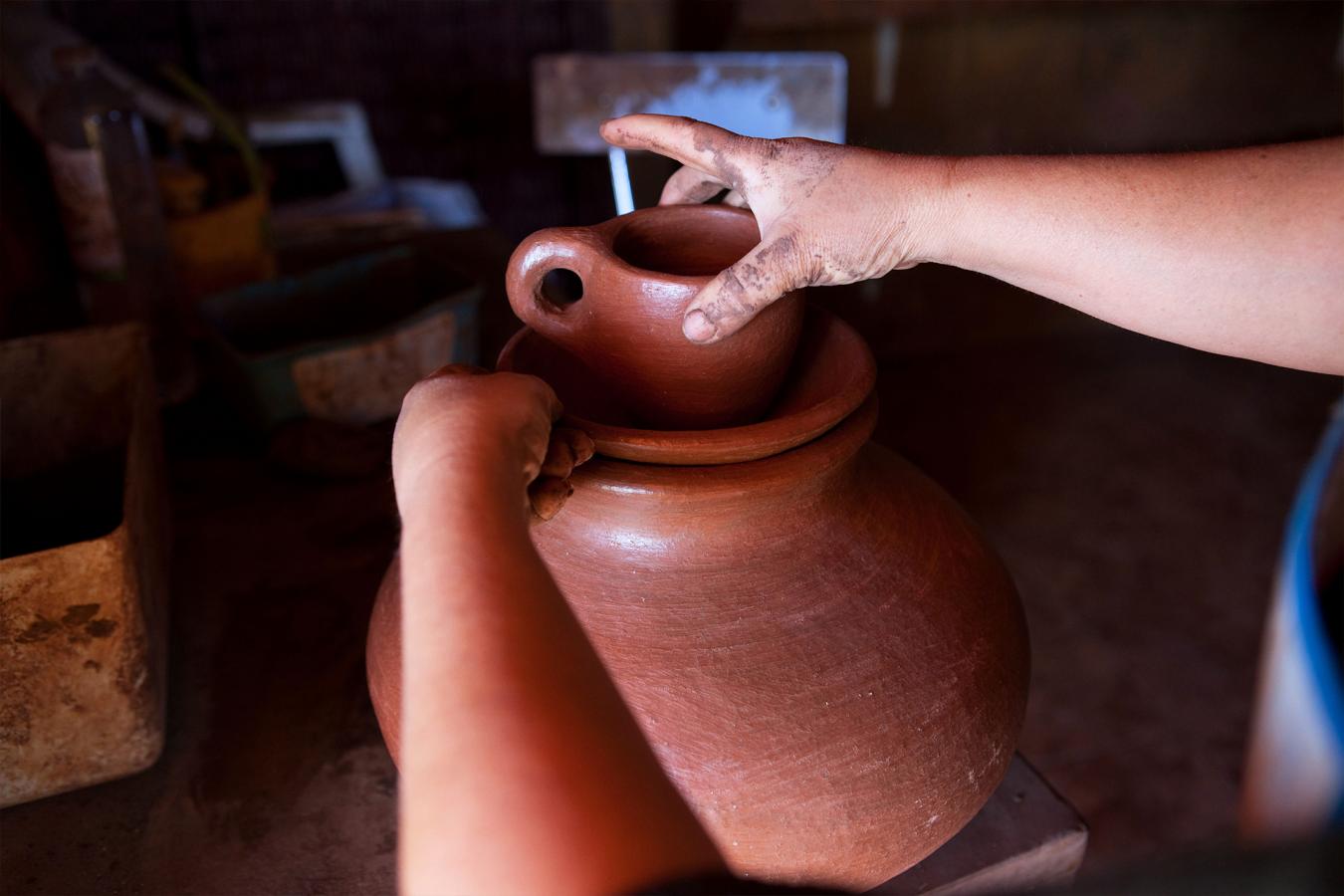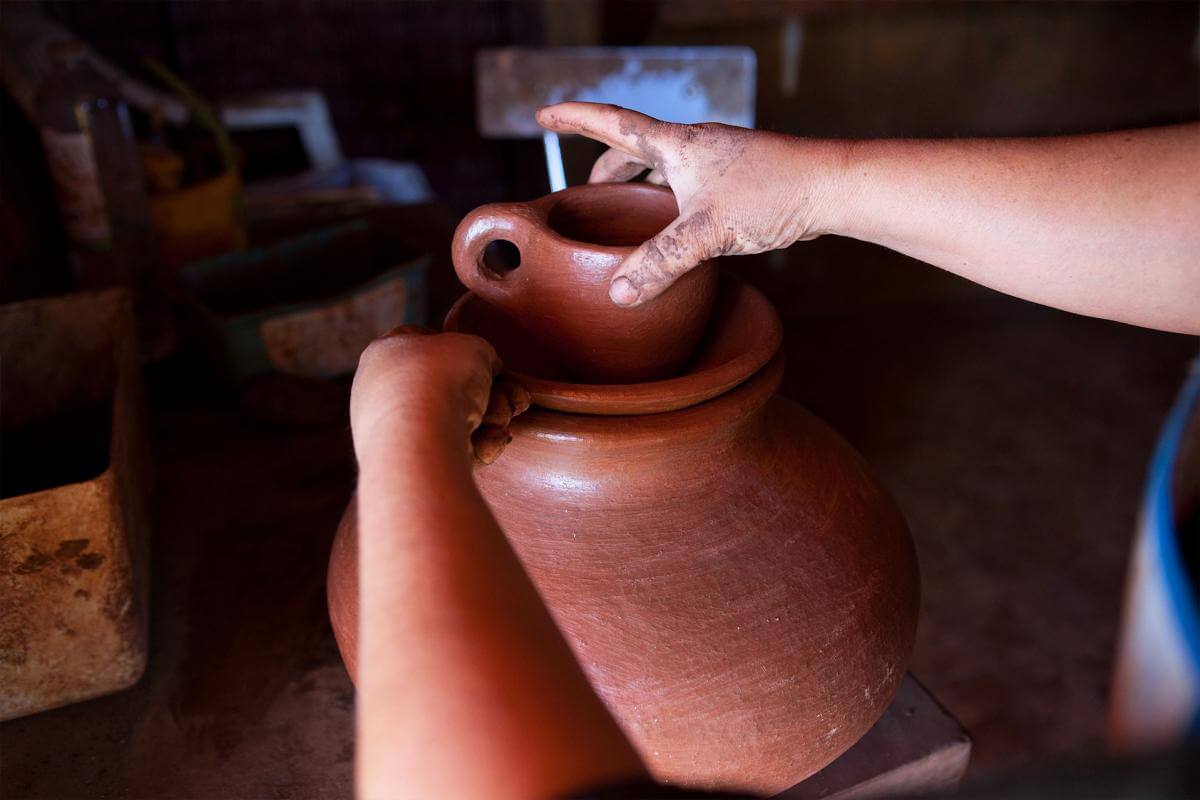 Contenido
Wood Craftsmanship 
Woodworking in La Gomera is another of the most unique crafts. The wood is used to make spoons, bowls, cheese bowls, mortars and many other utensils and decorative items.
These handcrafted products are made on the island with wood from species typical of the laurel forest, such as heather or Persea indica, although wood from other introduced species such as mulberry, chestnut or walnut is also used.  
Traditional wood craftsmen are responsible for making the chácaras and drums, instruments typical of the island's folklore. This is a task that, in the case of the chácaras, takes several days of hard work from cutting the wood, which has previously been left to dry for years, until it is given the exact shape to achieve the perfect sound. 
Imágenes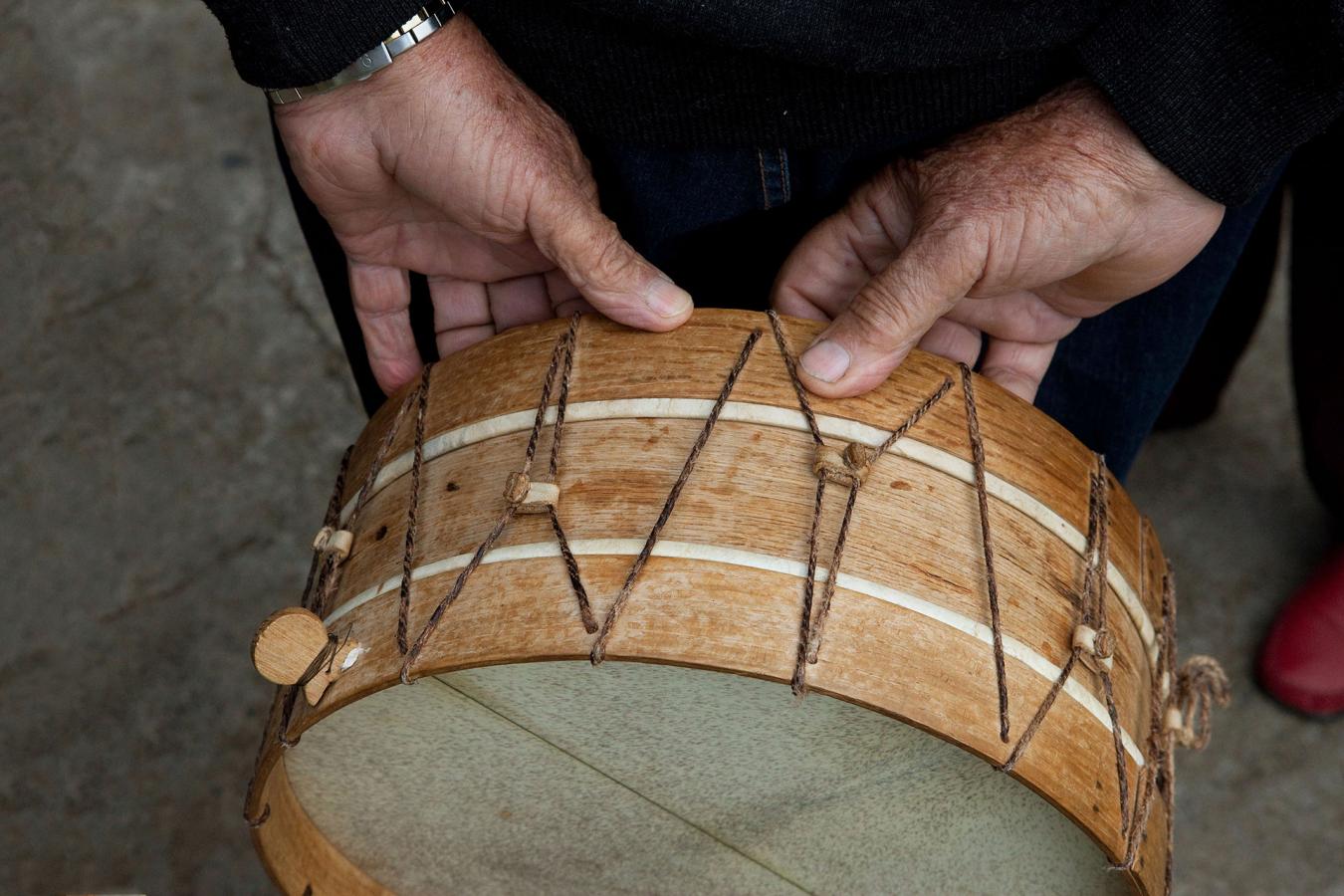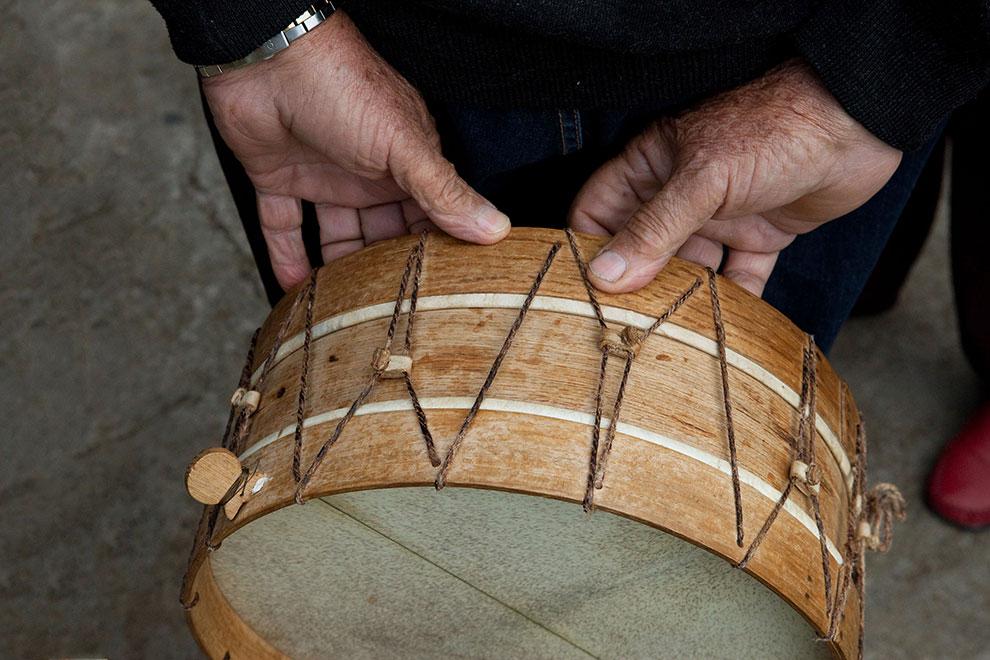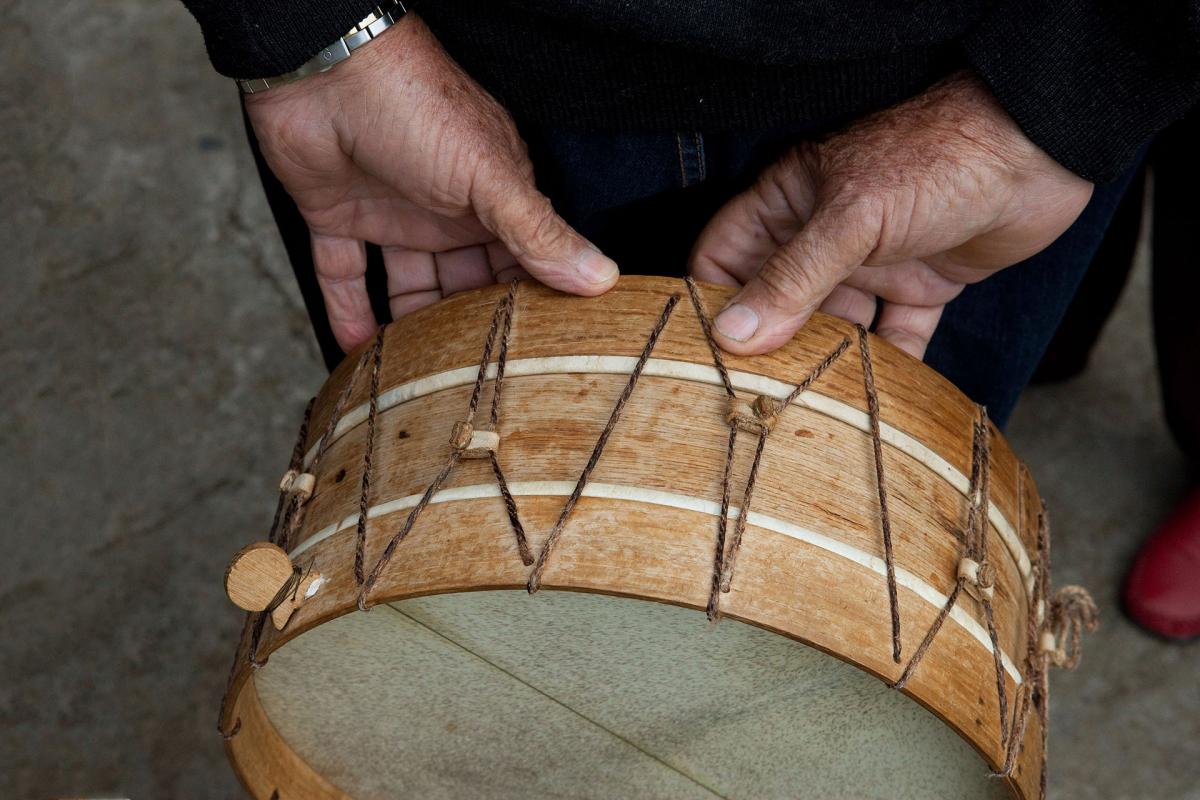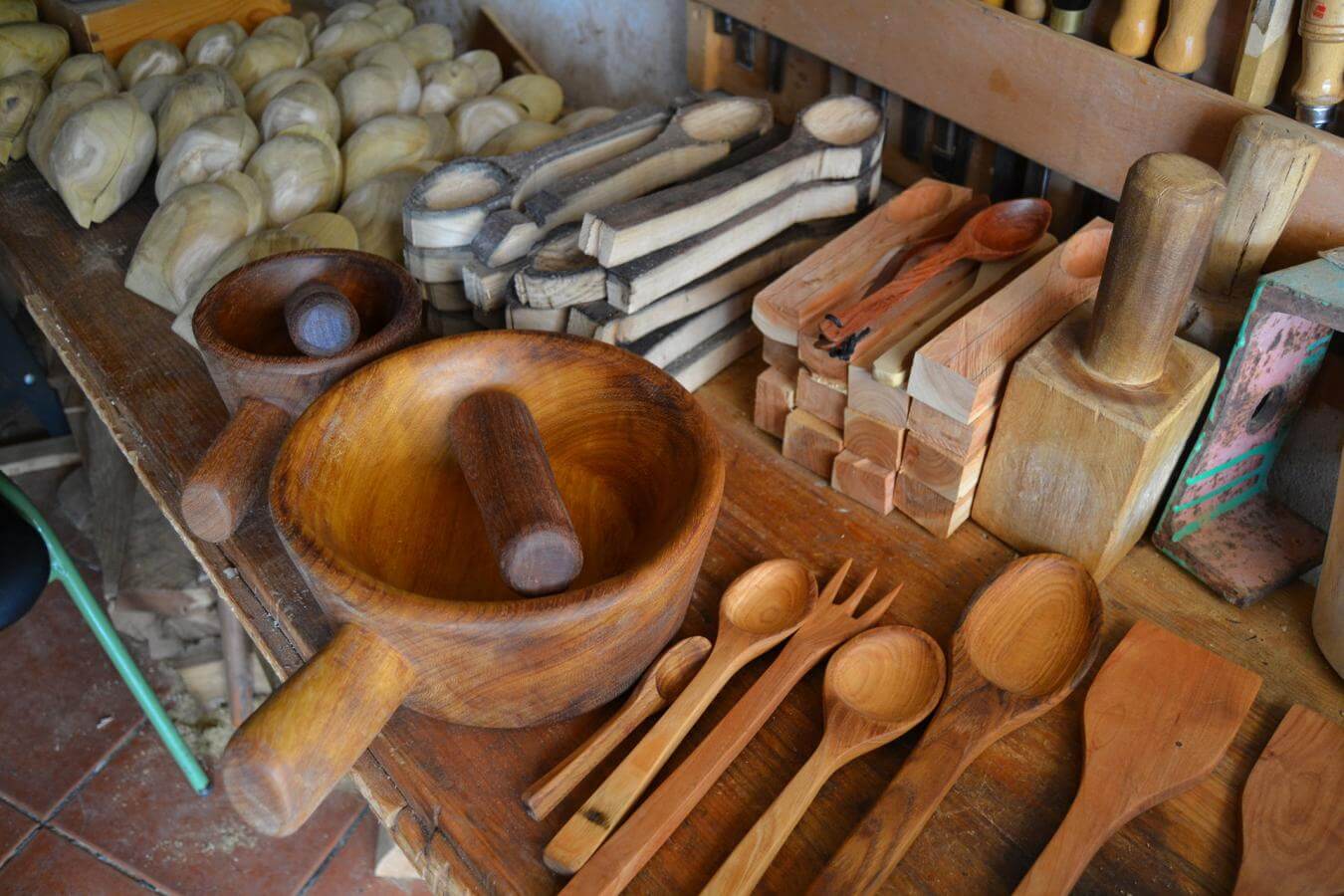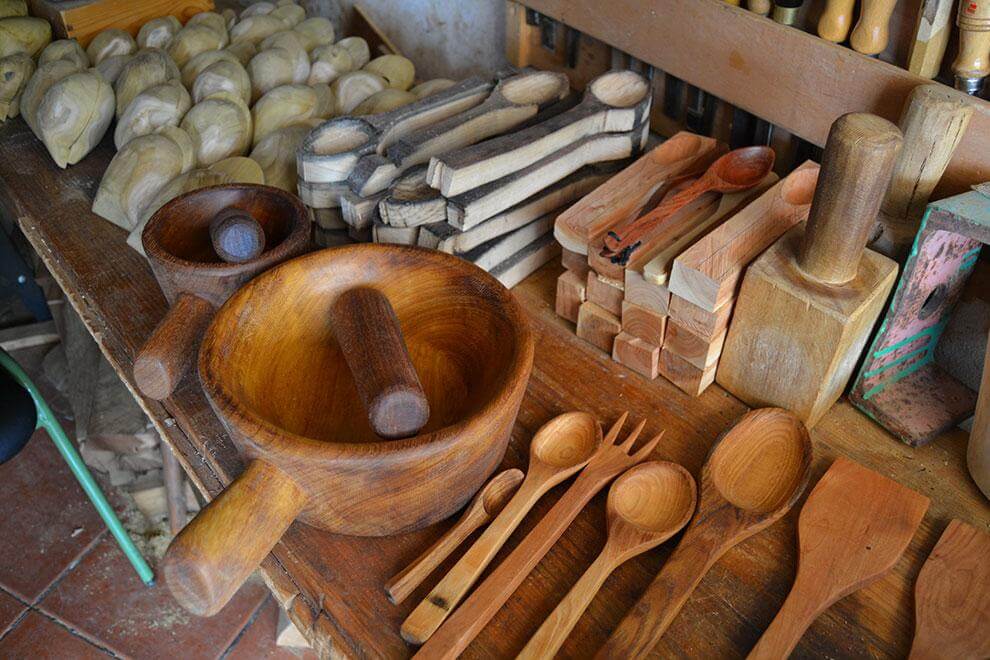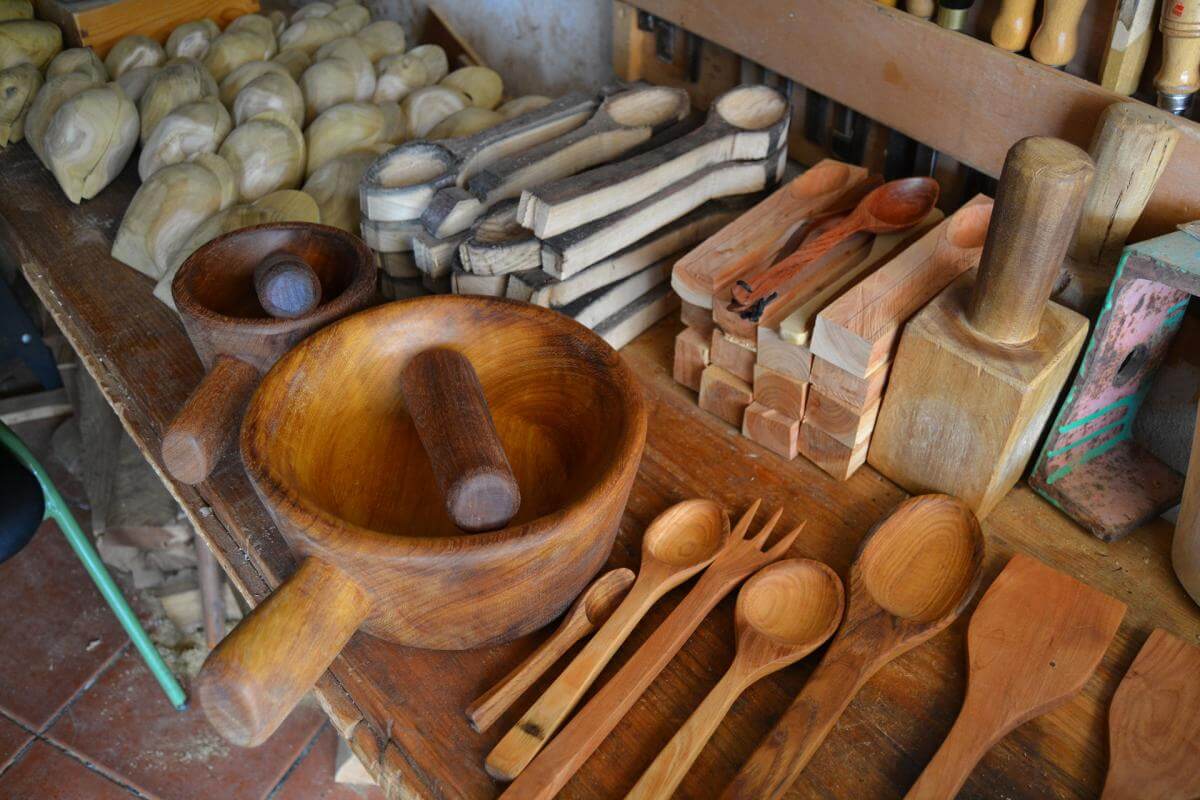 Contenido
Weaving on Traditional Looms 
Weaving on the island of La Gomera occupies a very important place in its handicrafts. Nowadays, it is a luxury to have a rug made on traditional looms at one's disposal. It is a tradition that has been passed from mothers to daughters throughout history, these artisans the guardians of this craft that has been preserved since ancient times to the present day. 
These rugs, typical of the island of La Gomera, are made by using pieces of fabric from different pieces, hence their characteristic color. In addition, traditional wooden looms, most of which are many years old, are used for their production. 
Contenido
Wicker and Cane Basketry
What we now know as handicrafts, was used every day in the domestic life of the inhabitants of the island years ago. In addition, one of the most important characteristics of La Gomera's handicrafts is the use of natural materials for their production, especially in the case of basketry, cane and wicker.
This material is used to make baskets of great resistance and of various sizes, vases, fruit bowls, etc., none of which are the same as the previous one. 
Contenido
Palm String Handicrafts
Basketry on the island of La Gomera also uses other materials such as palm leaves or the strings of banana tree stems. Gomeran artisans use palm leaves to make everything from baskets or bread baskets, to bags and hats to protect themselves from the sun. 
In the same way, the strings of banana trees are used to make jewelry boxes, bread baskets, small baskets, flowers and even the traditional lucky witch dolls. Created entirely of this material and decorated down to the smallest detail, they are the perfect souvenir for any tourist visiting La Gomera. 
Imágenes